They came back from a 5-0 deficit to lead 6-5, only to have the roof fall in in the final two innings – a reprisal of things seen before – in Tipp's 8-7 loss to Wyoming in the Division II district final.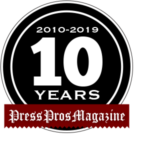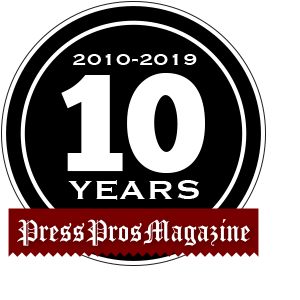 Miamisburg, OH – There was a scene in the bottom of the sixth inning of Thursday's Division II district final with Wyoming High School that was reminiscent of the worst times during Tipp's 2021 season, one in which they won 22 times.
So, what worst times?   How bad could it be?
Trailing 7-6, with one out and runners on second and third, Tipp's Trey Davis hit a shot to right field that should have at least scored the runner from third base with the tying run on a sacrifice fly.  Instead, both runners took off at the crack of the bat, forgetting the age-old rule that you never get doubled off on a line drive.  Only, Tipp's Gavin Martin didn't remember.  Wyoming's right fielder caught it head high, and easily doubled Martin off second base before Aiden Heffner could score the tying run from third.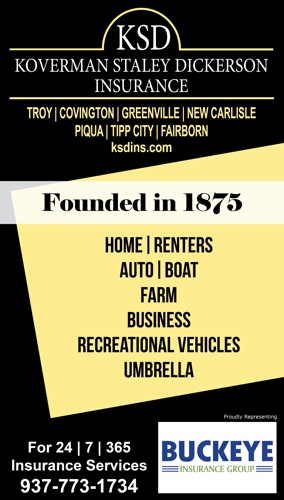 Tipp coach Bruce Cahill bent over, hands on knees, his frustration as evident as the fact that in district final games you have to play error-free baseball if you hope to advance.  You have to execute the little things – sacrifice bunts, hit the cutoff man, make the routine plays, and don't get doubled off base.
That's exactly what happened to Tipp – how their 22-8 season came to an end Thursday – in an exasperating 8-7 loss to a Wyoming team that gave them every opportunity in the world to take the day, the district, and advance to next week's regional round of the tournament.  It was there.  They just couldn't take it.
A coach once characterized it as "things you don't want to do" in a baseball game with your season hanging on the line.  And one of those is getting off to a bad start.  Coming off their 2-0 semi-final win over Kenton Ridge in which they played so well behind pitcher Matt Salmon, they had hoped that such confidence would carry forward on this day for starting pitcher Braydon Bottles.  But Bottles was anything but firm in his conviction as he took the mound, surrendering four runs on four hits in the top of the first as Wyoming jumped out to a 4-0 lead.
They added another run in the top of the second on a two-out hit, a walk, and an RBI single…and before Tipp could get a base hit in the game, they trailed 5-0.
Cahill took down Bottles after two innings and brought in junior Mason Hughes, who while short on tournament experience, gave Cahill exactly what he needed for the next nine outs.  Hughes pounded the strike zone, gave up no runs on two hits, struck out four, and hit a man.  In fact, he showed no nerves at all, and actually looked to be having fun while he was doing it.  Had things finished in the affirmative, he surely would have been the star of the game.  He gave them a chance to come back.
Which they did in the bottom of the fifth.
Against Wyoming starter Brennan Hagan they had collected just one hit, a single by Gavin Martin through the first four innings.  But in the fifth with one out Aiden Heffner doubled and advanced to third on a wild pitch.  Bottles, now playing a different position, walked.  An error on a ground ball by Martin allowed Heffner to score.  A single by freshman Landon Turner loaded the bases, prompting a pitch change for Wyoming.
Aiden Dunahew took the mound for the Cowboys and promptly gave a single to Trey Davis, scoring Bottles to make it 5-2.  Matt Salmon followed with another single to make it 5-3.  Clay Vaughn grounded out to first to drive in Turner and make it 5-4.  Then Jacob Smith doubled deep to the alley in left to clear the bases, their fifth hit of the inning, and Tipp suddenly led, 6-5.
Hughes was done after the fifth, giving the ball to junior Jacob Bowerman, and owing to the premise of things you don't want to do, one of them is not let a team back in once you come back to take the lead.  You want a shutdown inning.
Bowerman walked the leadoff man on five pitches, missing badly.  Then, on a sacrifice bunt attempt, he picked the ball up and with plenty of time to knock off the lead runner at second base he threw the ball past second baseman Max Dunaway and into center field to put runners on first and second.  Then another walk, and suddenly Bowerman was up to his neck in runners on every base with none out.
Cahill removed Bowerman for Landon Turner, and Wyoming coach Matt Wantz pulled the surprise with a suicide squeeze on the first strike thrown by Turner, executed perfectly, and tied the score at 6-6.  However, Turner had the presence of mind to throw behind a runner to get an out.  He got the second out on fly to center, but as the runners tagged and the ball came back to the infield shortstop Gavin Martin mishandled it, allowing another Wyoming runner to score.  The 6-5 lead had suddenly become a 7-6 deficit.
Tipp had a golden opportunity to answer in the sixth – a walk to Heffner, followed by a wild pitch, and Bottles then struck out on a bunt attempt to sacrifice Heffner to third.  With one out Gavin Martin then singled, Landon Turner walked to load the bases, and Tipp was in business.  Then…the line drive by Trey Davis to right fielder Eric Bachman.  Bachman caught it head-high for the second out, and when he realized that Martin had run prematurely, he easily threw behind him at second to double him off.  Suddenly, business was closed.
In the top of the seventh Turner walked the leadoff hitter, who promptly stole second.  And then…a passed ball by catcher Clay Vaughn, and you don't want to do that because now the insurance run is on third with none out.  A single to right would eventually score him to make it 8-6 before Turner could retire the final out on a fly ball to center field.
That insurance run suddenly loomed large as Matt Salmon led off the bottom of the seventh for Tipp and crashed a booming home run over the left field fence to make it 8-7.  But Wyoming made one more pitching change, and Drew Mouch retired three of the next four hitters he faced on ground out, a popup to second, an error by the shortstop to prolong hope…and the final out as Aiden Heffner popped up to end the game.
Freshman Landon Turner felt they would win it…after their big six-run fifth had given the lead and the momentum.
"I had a feeling that it was our game to win,"  he said afterwards.  "I thought we would just put it away.  But we made some mistakes and we didn't start with the same energy that we had against Kenton Ridge.  And they hit some balls off Braydon to start the game in places where we weren't.  That happens in games.  You just don't want it to happen in a district final."
Bruce Cahill had seen it before, of course.  At one point of the season the Red Devils were 12-0 and ranked #1 in the state before losing to Troy, where inexperience and mistakes cost them;  and again against Sidney a week later.  From that 12-0 start they played 10-8 baseball over their last eighteen games.
Cahill shook his head after the game at the 'unpredictables' of coaching…and yes, at some things that you don't want to do – losing two starting seniors before the tournament even started for behavior that the coach would only refer to as 'questionable' judgment.  "Like what would you call it?"  he surmised.
"And there's some things we do over and over, like we lack instinct for the game,"  he added.  "The ball where we have the runner doubled off second, I had just reminded them to beware of the line drive.  It's the little things that kill us.
"And yet we have a freshman like Landon get a hit, on base twice, and had the presence of mind to throw the runner out at third on the suicide squeeze.  Not too many players would have done that. And Matt Salmon just crushed that ball in the seventh inning.  He did that all year, probably hit .385.
"And give credit to Mason Hughes.  He came on in the third inning and threw strikes, did as much as he could do, and gave us a chance to come back."
He drew a long breath before continuing.
"I don't want to detract from 22-8,"  he added.  "But it could have been more."
Just too many mistakes – old habits.
Things you don't want to do.