Clutch hitting and championship-caliber defense on Thursday sent the Greenville Green Wave softball team into Saturday's D-II regional final. That's before the Green Wave battled back from a couple controversial calls against Springfield Shawnee Braves in a thriller at Mason High School.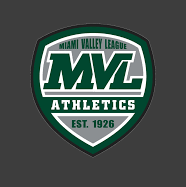 Mason, OH – Bri Fellers said she's had a bigger hit. She's proud of that over-the-fence homer she smacked during summer ball. But she's never had a hit in a bigger moment than Thursday.
The Greenville High School junior's sixth-inning drive to center didn't clear the outfield fence. What it did clear was the bases. And the centerfielder's glove by inches.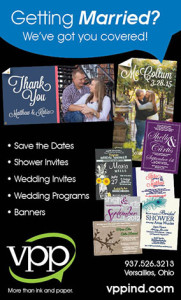 Fellers' two-out double to deep center scored Alaina Baughn and Skylar Fletcher, pushing Greenville past Springfield Shawnee 2-0 in a Division II regional semifinal at Mason High School on Thursday.
The victory put Greenville (32-1) in the D-II regional title game noon Saturday at Mason. Greenville (31-1) plays Hebron Lakewood Lancers (24-7) for a trip to the D-II state semifinals. Lakewood beat New Richmond 14-2 on Thursday to advance.
"If you told me we'd be at Mason on a Saturday for a regional final, I'd probably wanted to know what you were drinking for breakfast and probably join you for two of them," Greenville coach Jerrod Newland said, grinning. "With No. 9 (senior pitcher Grace Shaffer) and No. 10 (senior centerfielder Nyesha Wright) out there, it's as a good as it gets with those two kids. I love them. We're just grinding."
Newland was grinding his teeth early in a tense, and at times testy, relationship with the three-person umpiring crew.
Three times in the first two innings Shaffer was called for an illegal pitch. The home plate umpire ruled Shaffer was stepping too far to the side and out of the pitching lane, which ends at the edge of the rubber. Two of those pitches would have resulted in outs, though the Braves failed to take advantage of the extra pitches.
Newland had a spirited and lively discussion with the home plate umpire for several minutes before returning to the third base coach's box.
In the fifth, freshman Savannah Leach led off with a single. Sophomore Ashlynn Zimmer sacrificed Leach to second. Junior Keira Beavins sent a single to left. Newland waved Leach home. Left fielder Ella McCloskey threw a strike to catcher Alise Moneypenny, who blocked the plate with her leg and tagged out Leach. Newland argued for obstruction on Shawnee's third baseman, but failed to get the call reversed.
"It's a long game. … It just didn't hop our way for a while," said Newland, a 1997 Shawnee High School graduate. "Good teams find ways. We found a way and outhit them. (Shawnee's) a good team. They've got four or five studs. Just a neat school. Just a good game here today."
Shawnee (21-5) entered the game hitting .346 as a team, good for third best in the Central Buckeye Conference. Shaffer held the Braves to two hits on 67 pitches. Of those pitches, 47 were strikes.
Shaffer has 160 strikeouts in 126 innings pitched, but isn't overwhelming. Newland compares her style to a Greg Maddux … smart, hits her spots and has great movement with her pitches.
"I'll take Greg Maddux any day over Randy Johnson," Newland said. "We pitch it , play defense and grind it around and make plays. I feel our outfield is extremely talented and fast. We've got young kids running around the infield. We're just goofy, young and have two seniors."
Shaffer's two-hitter was the 17th time in 29 games she's allowed two hits or less, including six no-hitters. She also improved to 46-4 overall following the win.
As for Maddux, Shaffer likely had to Google his name not knowing the reference. What Shaffer does know is she's backed up by a solid defense.
Among the defensive gems, Wright sprinted back to glove a drive to center in the fourth inning. In the fifth, sophomore Ashlynn Zimmer's quick reflexes at third base snagged a line drive that would have sailed down the left-field line.
"Stud. That's a double," Newland said.
Also in the fifth, Leach scooped up a grounder that went between Shaffer's legs and threw to first for the third out.
Shawnee opened the game with a lead-off single from senior Tori Huxley and a one-out single from junior Dani Ross. The Green Wave received a break when senior Taylor Cox stepped on home plate during her at-bat for the second out. After an intentional walk, Shaffer got senior Hannah Beers to ground out.
Shawnee had one baserunner over the next six innings on a two-out walk.
"Defense is what it's about," Shaffer said. "You have to have somebody behind you to win. It's not just about the pitcher.
"This is crazy to me because my freshman and sophomore year we didn't make it through (to state). It was terrible. Me and Nyesha wanted to get past it. We're going after it. … We're here. We're elite eight."
Saturday's regional final marks the 10th one for Greenville. The Green Wave have advanced to the state tournament three times (2007, 2010, 2010) with a state championship in 2007. They've also won district titles 13 of the past 15 seasons.
Greenville's 31 wins are the most since the Green Wave finished 31-4 and won state in 2007. They've won 25 or more games 17 straight seasons (and 20 games or more 18 straight).
"We all got each other's backs," Fellers said of the reason for the Green Wave's success. "When someone is down we pick them up. We act like a team and that's the most important thing. … I had my team behind me. We wouldn't have scored if they didn't get on base. It's good they were there."
Shawnee's Beers allowed five hits, struck out nine and walked none. She threw 92 pitches, 68 for strikes. Beers and the Braves' defense stranded a Greenville runner in the first, one in the fourth, one in the fifth and one in the sixth. Beers struck out six of the first 10 batters she faced.
She tried working out of that jam in the sixth, but couldn't. Baughn hit a high bouncer into the hole at shortstop for a one-out infield single. After a strikeout, Fletcher was hit by a pitch. Fellers then drilled the first pitch over the centerfielder's head. Sophomore Ava Wills gave it a good run and leaped at the last second but the ball just eluded her glove. Wills fell to the ground as the ball rolled to the fence.
"(Coach Newland) said play the game for the little girl that feel in love with the sport," Fellers said of her coach's pre-game advice.
It seems most of the town of Greenville is loving softball, too. A strong crowd wearing neon green shirts packed two-thirds of Mason's spacious bleachers. One of those shirts said on the back … "Just a little D-2 farm school who has won 12 of the last 14 district championships."
That streak is at 13 of 15 now.
"I think everybody knows everybody around here," Shaffer said. "This being our senior year, we love Lady Wave softball and we don't want it to be over. We wanted to have a good ending and not a sad ending. … We're a family and we all have the same mindset. It's to win and go to Akron."