As it turned out a dark horse who kicked his team to the 2020 state championship in football, and a golfer who has known nothing but achievement in her high school career, are awarded the 2021 Press Pros Scholar-Athlete sponsors scholarships.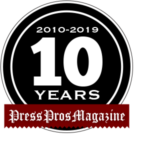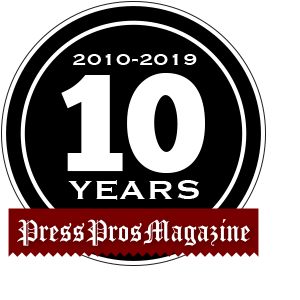 Coldwater's Brady Klingshirn and St. Henry's Ellen Naumann have been selected as the 2021 Press Pros Scholar-Athlete scholarship awardees, as supported by Midwest Athletic Conference sponsors of the Press Pros website.  They couldn't have taken a more different path.
Klingshirn may not be that well-known, but is a three-sport participant at Coldwater – football, basketball, and baseball.  But in 2020 football followers knew him quite well for being one of the state's most dependable place-kickers.  And they will remember him for the 26-yard field goal he knocked through as the clock ran out last November to give the Cavaliers a thrilling 38-35 win over New Middletown Springfield, culminating a perfect 12-0 season with Coldwater's seventh title in football, all-time.
"I wasn't nervous before the kick, or nothing,"  he said following the game.  "I knew it was a big kick, but I just went out and did it like we do it every day in practice."
During his four years he's been part of two championship teams, the 2019 Division III baseball champions, and last year's football titlists.  But in addition to his achievements on the field, he has two all-academic awards, one in football and one in basketball.  He graduates from Coldwater this spring with a 3.6 GPA and will attend Ohio State next fall to study civil engineering.
He's productive and dependable, having scored 73 points on extra points and field goals in his junior and senior seasons.  But in his words he just likes to stay active, and the activities he's chosen have all led to beneficial experiences.
"They just made me better – sports and just being around people that were good influences,"  he says in his application essay.
"Leadership, teamwork, and how to communicate.  These are all necessary skills for the rest of your life.  I don't think I would have learned these things without sports.  That, and I've learned about work ethic, and that there's always little kids who pay attention to who you are and what you do.  That's what I did when I was little."
————–
Ellen Naumann, like Klingshirn, may not be a household name because she's plays golf at St. Henry, but she's also one of the best to have come through the Midwest Athletic Conference in recent years.
A four-time MAC first-team performer, she was the league's Female Player of The Year in both 2019 and 2020.  In 2020 she earned First Team All District honors, as well as Second Team All-Ohio.  She also garnered the Ohio High School Golf Coaches Association Phill Allen All-Ohio Award, awarded for high academic performance;  and punctuated that honor by claiming the prestigious Franklin B. Walter All Academic Award.
This comes as a result of her graduating from St. Henry this spring with a 4.0 GPA, and a 32 ACT score…a feat tougher than an eagle at the Mercer County Elks course.  She plans on attending the University of Dayton this fall to study Civil Engineering.
"When I tried out for the golf team as a freshman I had no idea where it would take me,"  she writes in her application essay.  "Golf takes a lot of work and practice, but with all the time it requires the most important thing I learned from it was balance – I had top have balance between golf and the time necessary for my homework and studying.  That lesson I'll remember when I get to college and throughout my future career.
"And I significantly improved my character through the virtues of golf – honesty and integrity."
The Press Pros Scholar-Athlete award is made possible by the generous and loyal support of the following sponsors:  Lefeld Welding Supplies (Coldwater), Wagner's IGA (Minster), Edward Jones Investments (Andrew Stewart, Sidney), Keyhole Pizza (Newport), McSobers (Coldwater), Homan Equipment (Maria Stein), Leugers Insurance (Maria Stein), Kremer Roofing (Versailles), Fullenkamp's Trailers (Versailles), The Mr. Shoppe (Coldwater), 49 Degrees (Coldwater), St. Henry Bank, Carriage Werkes (St. Henry), Moeller Trucking (Maria Stein), Phelan Insurance (Versailles), VPP Industries (Versailles), Greenville Federal Bank (Greenville), Kaup Pharmacy (Fort Recovery), H.A Dorsten Construction (Minster), Minster Bank, Schwieterman's Pharmacy (Minster), Westrich Furniture (Delphos), Minster Dental, Moeller Brew Barn (Maria Stein), Knapke Kitchens and Baths (Versailles), Direct Tooling Concepts (Versailles), Homestretch Sportswear (St. Henry), Park National Bank (Greenville, Versailles, Celina), Wilson Sports Medicine (Sidney), H.A. Dorsten Construction (Minster), The Motz Group (Ray Zawadzki, Cincinnati), Logan Services (Vandalia),  presenting sponsor, Securcom.com (Minster), and The Davis Foundation (Columbus).
Brady Klingshirn and Ellen Naumann will each receive awards in the amount of $2,000, bringing the total of all Press Pros scholarships awarded (Hal McCoy Award, SCL, and MAC) since 2012 to $82,500.
Awardees are selected by an independent group of retired teachers, counselors, and administrators.