In a D-IV regional final matchup many anticipated from the start of the season, Bradford and Mechanicsburg made it a reality with semifinal wins on Wednesday. Russia, which hoped to play spoiler against the 'Burg, suffered some early inning jitters and fell in the program's first regional appearance.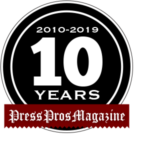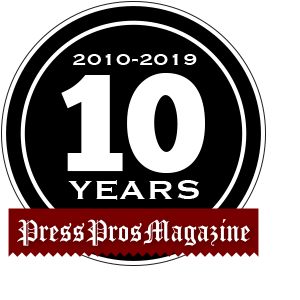 Greenville, OH – Fifty miles separate the villages of Bradford and Mechanicsburg along U.S. 36 and Ohio 721.
On Saturday, that distance could rapidly close to 60 feet down a dusty, dirt path that leads directly to Akron. One run – that 60-foot distance from third to home – could separate the two softball teams when they collide for the Division IV regional championship at Greenville's Stebbins Field.
Both booked a return trip to Stebbins Field with regional semifinal wins on Wednesday. And both won behind fireballers. Mechanicsburg's Daytayviah Rodgers held Russia to a pair of hits in a 16-0, five-inning defeat in the first game. Bradford's Skipp Miller did the same – while striking out 13 – in the 5-1 victory against Van Wert Lincolnview in the second game.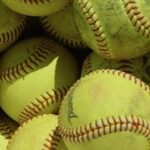 Rodgers and Miller both blister the catcher's mitt with fastballs approaching the legal speed limit on some interstates … hitting in the low 60s and even touching 65.
"I'm so excited. My freshman year we didn't win by much so I know it's going to be a tough game," Miller said of the rematch from the 2018 regional semifinal, won 2-0 by the Railroaders. "I know they're really good. I love competition."
She faced it against Lincolnview (24-4), a team hitting .450 with more than 350 runs scored coming into Wednesday. Miller struck out seven of the first 10 batters she faced. She allowed singles in the second and sixth innings, while walking two and hitting one batter.
The offense backed her up with 10 hits, highlighted my Miller's eighth home run of the season. The solo shot over the centerfield fence put the 'Roaders up 5-0 in the fifth. It also tied her for the team lead with her sister, junior catcher Austy Miller.
Austy Miller led off the bottom of the first with a double and scored on senior Courtney Monnin's single. Bradford (27-2) added two more in the second on junior Rylee Canan's lead-off single, senior Samantha "Buzz" Brewer's RBI triple and sophomore Isabella "Izzy" Hamilton's RBI single.
Skipp Miller singled to lead off the third and scored on a wild pitch for the 4-0 lead. She added to the lead with her blast to center two innings later.
"You know what, I've kind of been in a slump," Miller said, breaking out in a bright smile when asked about her home run. "It came off my bat so good. It made me so happy. It felt good."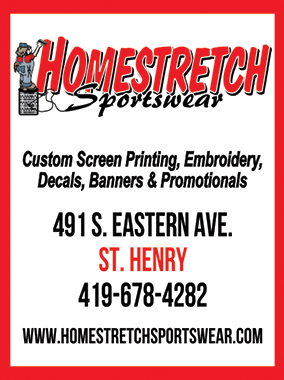 "That was a no doubter when it came off the bat," Bradford coach Shon Schaffer said. "We've had six girls through our lineup with home runs. That was nice to see another one over the fence."
The Millers have combined for 16 of the team's 26 homers. Senior Emma Canan (3), junior Nylani Beireis (3), junior Abby Fike (2) and Rylee Canan (2) have also homered.
"Our upperclassmen … just a bunch of cool, collected leaders on the offensive side," Shaffer said. "We're a real stout hitting team that doesn't get rattled by pitching."
Mechanicsburg (23-4) displayed some offensive power, too. The Indians pounded out 14 hits against Russia sophomore Makena Hoying and junior Sophie Francis.
Hoying allowed nine hits, 10 runs (seven earned), struck out three and walked two in three innings. Francis gave up five hits, six runs (three earned), struck out one and walked one in two innings.
Six of the Indians' extra-base hits were home runs by Hanna DeLong, Jasalyn Sartin and Rodgers.
Russia's first-ever regional softball appearance got off to a controversial start. Sophomore Simone Puthoff led off the bottom of the first with a walk. Sophomore Reese Goubeaux then hit a grounder between first and second. Puthoff and second baseman DeLong collided, knocking Puthoff to the ground. The three-person umpire crew ruled both Puthoff and Goubeaux out for Puthoff's interference.
It snowballed for the Raiders (26-3) from there. A defense that displays more leather than a Harley-Davidson rally – and turned one of the more superb triple plays you'll ever see in high school ball earlier this season – struggled with five errors.
"We had some things not go our way, which happens in this game. With that, I think it got to us," Russia coach Michelle Muhlenkamp said.
"You can't let (the first inning interference) affect you but I think we let it suck the wind out of us early on. I loved how the girls bounced back in the dugout. You couldn't tell in the bottom of the fifth we were down 16. Maybe playing (defense) we had a hard time overcoming it. But we didn't energy-wise and being there for our teammates. That's what we've talked about all year."
Russia sophomore Kelby Doseck doubled with two outs in the bottom of the second. Junior Ava Daniel followed with a single for the Raiders only hits. The Indians ended the inning with a ground out to third.
Mechanicsburg has outscored its postseason opponents 88-0. The Indians have scored no less than 11 runs in its five tournament games. For comparison, Bradford has outscored its four opponents 44-1.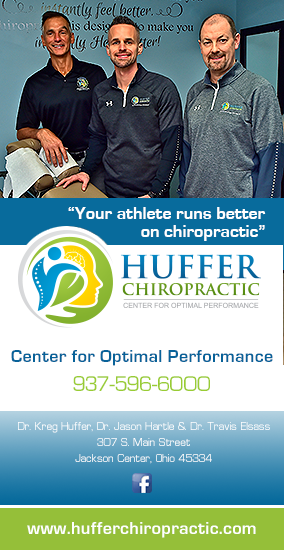 "We have waited their whole lives to be state champions," Mechanicsburg coach Abby DeLong, a 1997 Mechanicsburg graduate, said of her core group of players who have been playing together since they were 10. "We treat this as one more step on our journey."
As for the Raiders they'll miss second baseman Kendall Monnin next season, the lone senior on the roster. With everyone else returning the Raiders are optimistic for another regional run.
"We talked about how we can strive to be that kind of a hitter and that kind of (an) intimidating (offense)," Muhlenkamp said of the Indians. "I think we have a lot of improving to do even though we had a great season."
Bradford and Mechanicsburg meet for the D-IV regional championship noon Saturday at Stebbins Field. The two teams met in the 2018 regional semifinal and most expected another showdown in 2020, but the season was canceled for COVID-19.
"I'm excited to play them again. It was a good game two years ago," Brewer said. "I feel like (facing Miller in practice) helps a lot because we see the same speed. I feel like we're ready."
They should be. Miller has thrown 11 no-hitters and two perfect games this season. She's also tossed nine one-hitters. She missed the 2019 season with a torn ACL and of course last season because of the pandemic.
Mechanicsburg, which reached the 2019 state title game, is ranked No. 3 in the final Ohio high school softball coaches poll. Bradford, which reached the 2018 state semis, is ranked No. 4.
"It's what I circled," Shaffer said of anticipating the Railroaders' regional final opponent. "People ask me, hey how far do you think you can get? I think we can meet Mechanicsburg in the regional finals if they take the right bracket and we take the right bracket. That's exactly what happened."
"In all honesty, I think this would have been the matchup last year as well," coach DeLong said.
The winner advances to the D-IV state semifinals at Akron Firestone Stadium next week.