It took almost thirty years, but Westerville South finally clinched a long-awaited district title in baseball Wednesday with a 3-2 win over Hilliard Darby.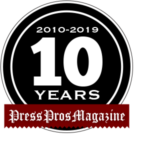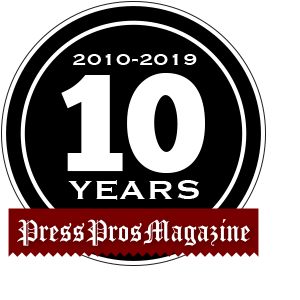 WESTERVILLE, Ohio – Since its building opened in 1960, the fields and courts of Westerville South High School have been graced by an overall No. 1 NFL draft choice (running back Ki-Jana Carter), a Butkus Award winning Ohio State All-America linebacker (Andy Katzenmoyer), a Super Bowl champion receiver (Lance Moore) and an Ohio Mr. Basketball winner (Kaleb Wesson) to name just a few. Many of its teams and athletes have won or vied for state championships.
On the other hand, South's baseball team has been conspicuous in its absence of laurels adorning the gymnasium wall. The Wildcats checked off the first goal from a preseason to-do list two weeks ago by capturing their first Ohio Capital Conference championship since 1983. But the big one came Wednesday when fourth-seeded South edged seventh-seeded Hilliard Darby 3-2 in a Division I district title game. It marked the program's first championship after five runner-up finishes, the most recent coming in 1992.
"When we started workouts on Feb. 23, the guys decided to write the letters DPAD, short for Dog Pile at Districts, inside the bills of their caps and made a toast that we will not stop until we reach that goal," said South 19th-year coach Tim Bates, moments before his jubilant players dumped a large water cooler on his head.
"To achieve something like this for the first time is amazing. We felt like we were going to have a strong team last year before COVID cancelled the season. I'm telling you, this group is special because they have a high baseball IQ. A lot of what we do on the bases – the hit-and-runs, double steals and stuff like that – the guys just make eye contact and do it."
South (26-3) earned its Dog Pile with a hard-fought win over a traditional power in Darby (21-9), a six-time defending OCC Cardinal Division champion that has played in seven of the past eight district title games and reached the state tournament in 2019.
Known for its defensive prowess and derring-do on the basepaths, Darby positioned itself for an all-too-familiar comeback in the top half of the seventh inning.
Peyton Rife led off with a double to the right center-field gap. Pinch-hitter Jack Swartzmiller singled pinch-runner Travis Yankovich to third. South starter Logan Hunn struck out Jameson O'Flynn, setting up an epic showdown with Andrew Patrick, a Wright State signee rated as one of the top senior players in Ohio.
Hunn worked Patrick to a full count, then got him to chase a pitch just low and out of the strike zone.
"Everybody knows who Patrick is and I knew I had to go through him to fight my way out of the inning," said Hunn (7-1), who went the distance, scattering six hits and striking out five. "I wasn't going to give an inch."
A conference player of the year who batted close to .400, stole 35-of-36 bases and went 7-1 as the Panthers' pitching ace, Patrick was seen congratulating Hunn and other South players well after the awards were handed out.
"That's baseball," Patrick said. "He pitched a great game and it was a great pitch he got me out on. It seemed like it dropped right at the plate."
Hunn, whose pitch count was well into the 80s, then got Cam Gilkerson to hit a ground ball to shortstop Matthew Bame, who forced out Swartzmiller at second to end the game.
"To get out of that jam, Logan just bowed his neck and became a bulldog," Bates said. "His curveball was working well all game and he also had some success early with his change-up. He just did what he had to do to win today."
Darby got out of the gate first with two runs in the third. Gilkerson hit a seeing-eye single and the Panthers added another run on a fielder's choice. It could have been a much bigger inning for the Panthers. Patrick was caught at home trying to execute a double steal. A diving play by second baseman Jack Bates also saved a run.
South got all the offense it needed during a three-run fourth in which it sent seven men to the plate. Darby starter Max Mullen was coasting until an errant pickoff throw sent Hunn from first to third. Ryan Phillips eventually smashed a two-RBI single to the left field fence and Kaden Saunders drove in the third run with a sharp single. The big inning ended when Saunders, a speedy junior All-Ohio wide receiver who has committed to Penn State, was caught attempting to steal home during the catcher-to-pitcher exchange.
"I've slumped a little towards the end of the season and coach dropped me from fifth to eighth in the order," Phillips said. "I got a pitch right down the middle and the next thing I knew the left-fielder was turning around and running toward the fence. Once we scored, the pressure was off a little. We trusted that Logan would shut them down the rest of the way."
Those two big innings, and the drama in the seventh, pretty much decided a well-played game with a handful of dazzling defensive plays.
"I told our guys afterward, we put ourselves in a great position to win at the end, but the big moments went to them," Darby coach Mike Weer said. "The top three guys in our lineup have pretty much carried us all year and we had them up in the seventh. Their pitcher was just up to the moment. Hats off to him and to Westerville South for that matter. I like that story they've achieved this year and, hopefully, they'll go out and make some more history next week in the regional."