For five innings it was Sidney that looked like the #1 team in Ohio Division I baseball.  But a spate of mistakes and lack of pitching depth proved their undoing as Butler rallied to win the district semi-final in the seventh inning.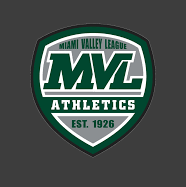 Pleasant Hill, OH – For five innings Vandalia Butler fans had their hearts in their throats…as #8 seed Sidney had #2 seed Butler against the ropes in Wednesday's Division I district semi-final at Newton High School.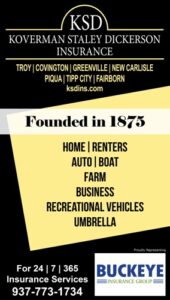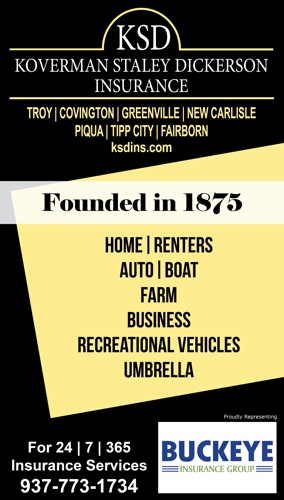 Sidney jumped out early in the first inning on an unearned run when Ryan Schloss got on via an infield error, then advanced on a single, and scored on a double steal of home.
Then the Yellow Jackets added in the third when Darrius Basil was hit by a pitch, he stole second, went to third on an errant throw, and then scored on a second errant throw to make Sidney's margin 2-0.
It looked like all that senior Ryan Caulfield would need.  The 'Jackets crafty lefthander was dealing – slow, slower, and slowest with a tantalizing breaking ball.  And when Butler hitters tried to adjust he busted them with his best fastball, which might be 75 miles per hour.  Caulfield, you see, owns no Shell or Texaco stock (no gas).
He struck out a few, and he induced a few popups to waiting fielders as Aviator hitters simply couldn't stay in their shoes.  And when they did make good contact – and they did on four hard hit balls to the outfield – Sidney ran 'em down.  The frustration grew in one dugout as the excitement and anticipation grew in the other.
In the meantime Butler pitcher Kaden Echeman (Esch-uh-mun) was holding his own after giving up that pair of unearned runs.  He, too, threw strikes, punched out a few, and more importantly…limited the number of free bases surrendered.  After the hiccups in the first and third, the Aviators settled into a pattern of patience and began to play mistake-free baseball.
"It's hard to stay patient when you can't get things going, and they're diving and catching every ball you hit,"  said Echeman, afterwards.  "It wears you down, but you have to stay positive.  I knew they were ready for us.  They were all over Twitter and I don't think we were as ready for them as they were for us."
Sidney would have benefited from some mistake-free baseball.
Three times in the game the Jackets ran themselves out of innings with base-running mistakes, letting Butler off the hook, and allowing Echeman to pitch with no one on base – twice in the fifth inning as EJ Davis was cut down at second after doubling to center field.  And two hitters (and singles later) Michell Davis again got caught napping and was picked off second.
But Ryan Caulfield was pitching as though he lived a charmed life, escaping a jam in the fifth when Bryce Echeman singled, stole second, and was left standing when Quinton Hall grounded out to first base on a play that probably begged for replay review.
But in the sixth…catcher Boston Smith was hit with a pitch with one out and promptly stole second.  Left fielder Mike Masters walked, and Trent Dues immediately put on the double steal to heighten the pressure on Sidney's defense.  It worked, moving Smith and Masters in scoring position.
A  groundout to second base scored Smith and Butler had cut the deficit to 2-1.
In the top of the seventh…Sidney's EJ Davis was hit by a pitch.  Kaden Echemen was taken out after six innings of 5-hit baseball, replaced by first baseman Quinton Hall.  Hall, of course, is Butler's #1 starter, and a commit to pitch next year for Eastern Kentucky.  But in this case it was his acting ability to benefited Butler, and how his fastball and breaking pitch.
With Davis dancing around second base, Hall wheeled and appeared to have fired the ball wildly into center field, all the while falling down and rolling over.  Davis broke for third and was halfway there before he realized that Hall was on his feet…and still had the baseball.  He was dead meat.
"We talked about that play,"  said Sidney's coach, Tom Goffena, afterwards.  "We knew they did it.  And we knew they'd use it.  We just didn't know when."
It completely flipped the momentum of the moment, and the game.  Hall quickly dispatched ensuing hitters Mitch Davis and Caulfield by striking them out and raced off the field to hit in the bottom of the seventh.
Caulfield's pitch count was at, or near ninety as he went out to pitch the bottom of the seventh, visibly tired.  And leadoff hitter Cameron Hendricks picked on a pitch up in the strike zone and poked it to left for a single.  At that point Goffena knew his lefthander had had enough and brougth in first baseman Carson Taylor, another lefthander, to pitch to Butler's left-handed lineup.
But before he would ever throw a pitch he did the unthinkable.  Trying to pickoff Hendricks at first he threw the ball past Ryan Caulfield, now playing first base, and all the way to the warning track.  Hendricks easily ran all the way to third.  He then retired the first out on a popup in the infield, but walked Bryce Echeman to put runners at first and third.  Echeman stole second, heightening the drama, and with Quinton Hall coming to the plate Goffena intentionally walked him to load the bases and create a force opportunity at each base.  The strategy never had a chance to work because Taylor promptly hit Carson Clark to drive in the tying run (Hendricks) from third.
By now it was the Butler dugout roaring and the Sidney side of the field with their hearts in their throats.  Boston Smith came to the plate and put them out of their misery with one swing.  He lofted a fly ball to medium right field to EJ Davis, who did everything right – backed up on it, got a running start with the catch, and let go a mighty heave to the plate to try and knock off Quinton Hall, who had tagged.  His throw went ten feet over the head of the catcher, the winning run scored, and Butler had gotten out of P.Hill with their lives.
"I put Carson (Taylor) in a bad spot,"  said Goffena later.  "But I knew Ryan was running out of gas, and I'd do it again tomorrow if it happened the same way.  It was time to go to that move and I don't trust anyone more than I trust Carson.  I wouldn't be afraid to do it again.
"We made too many mistakes – base running mistakes – and that hurt us.  But we scored both our runs on their mistakes, so that's how baseball works sometimes."
Sidney finished with a 20-11 mark – 2 runs on 6 hits and errors – and light years ahead of where they were a couple of years ago when there was little, or no, baseball culture at Sidney.  And that's how baseball works, too.  You need a commitment to play, improve, and compete.
Butler improved to 27-2 with 3 runs, 9 hits, and 3 errors.
"I give them credit,"  said Butler's Trent Dues.  "They were ready for us, we had beaten both times and run-ruled them once, and they came out with nothing to lose.  Their pitcher did a great job, pitched a great game and kept us off balance, and they made some plays.  Every ball we hit hard was right at someone, or someone made a great play."
And the "fall down behind the mound, hidden ball play"?  No one had seen that done in years, since the days of Jim Hardman and Rick Gold.
"Well that's not where I got it, and we don't use it a lot, but we used it today,"  smiled Dues.  "We hadn't used it this year, I don't think so.  But that's tournament baseball.  We hit shots all over the place and couldn't get it to go.  We had to do something and I give credit to our guys for hanging in there.  And their base-running mistakes helped.  If you play long enough in the tournament there's always one game like this that you have to get through.  Hopefully there's not another one."