Coach Greg Beals and his staff had no choice than to have a bullpen game when Griffan Smith was scratched, and the ploy gave the team a chance to win.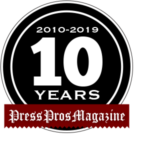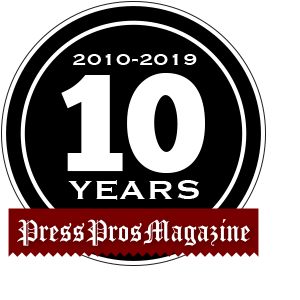 Columbus – It can be tricky and downright dicey managing a baseball game in which you must call on one arm in the bullpen after another because the team has flat out run out of starting pitchers.
That was the task Ohio State coach Greg Beals faced Monday night against Indiana in a game broadcast on the Big Ten Network.
Left-hander Griffan Smith was supposed to start the fourth game of the pod series in Bloomington, Indiana, but he wasn't ready to work. He is still on the rebound from arthroscopic surgery from the fall of 2019.
How many pitchers would it take to cover the nine innings against a team fighting for its life for an at-large bid into the NCAA tournament?
Four? Five? Maybe more?
The Buckeyes got such yeoman work from true freshman Isaiah Coupet and sixth-year senior Patrick Murphy in a 2-0 loss to the Hoosiers that closer TJ Brock needed to get only two out at Bart Kaufman Field.
Coupet and Murphy gave Ohio State (20-19) a chance to defeat Indiana (25-16) for a sixth time this season, but the batting order got just two hits against three relievers also playing that bullpen game.
It was the sixth time the team has been shut out.
"It wasn't a whole lot of fun because we didn't execute,'' Beals said. "We took a whole lot of pitches. I don't know the location of pitches, but we took a lot of fastballs for strikes today. In our hitter's defense relative to the baseball game – and this is hard to say – but we outhit them today. We hit more balls harder than they did. We had several balls just miss (going through for hits). We had a couple of balls hit on the nose. I think we had three line-drive outs. In a one-run ballgame, those things hurt.''
First baseman Conner Pohl doubled and advanced to third on a groundout by Brent Todys in the second inning, but was dead meat when caught in a rundown when Mitchell Okuley pulled the bat back on a squeeze bunt.
The other hit came on an infield single from third baseman Nick Erwin.
Coupet, a left-hander from Chicago's South Side, gave up one run on a groundout in the fourth inning. In 3 1/3 innings, he gave up two hits, didn't walk anyone, struck out seven and hit a batter.
Thirty-five of his 48 pitches were strikes.
Viewers had to be wondering just who in the heck this kid was after he struck out seven of the first nine batters he faced. His curveball and waste pitches had the Hoosiers chasing and looking foolish.
His father, Ernst, helped him develop the wicked breaking ball "at a young age.''
"We were messing around with it and settled on a grip and at age 12 it stuck,'' Coupet said. "I've been throwing it ever since.''
He admitted to being nervous.
"Once I started throwing and doing my routine I settled down,'' he said. "I was ready to compete. I'm happy with my start. I executed the plan. Dan (pitching coach DeLucia) called the pitches.''
Coaches broke the news to Coupet about his first college start Sunday night so he had time to plan.
There have been roadblocks for him since the end of his junior season at Flossmore-Homewood High School. That season, he struck out 58 and had a 2.05 earned run average in 44 1/3 innings.
But COVID-19 wiped out his senior season and sitting out because of virus protocols ate a chunk out of his fall practices at Ohio State.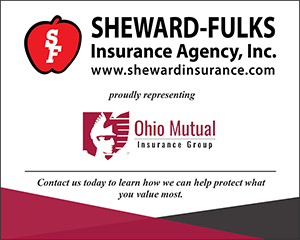 "It was shocking for me,'' Coupet said. "I was sad to lose my senior season because I enjoyed playing with my hometown guys, but I was excited to get on campus and start the real work.''
Missouri, Michigan, Illinois-Chicago and North Carolina, among others, showed interest in him.
Beals spied Coupet pitching in the PBR Futures Games and offered him scholarship money.
"When I went on a visit, I had a great experience with the coaches and I felt like it was a perfect fit almost,'' Beals said. "We had the same driven goals and everything and I liked how they go about pitching.''
The first season has been a good start. He has given up 17 hits and six walks and struck out 29 in 17 1/3 innings covering nine appearances. His earned run average is 3.86.
Beals plans to develop Coupet as a starter.
"He has got a whippy arm and the velocity will continue to grow while he's here in college,'' Beals said. "The biggest thing we saw (at the Futures Games) is that he can spin a breaking ball and he has a good changeup as well. The ability to have the second pitch was critical in his recruiting. We saw an athlete who was fast-twitched. We feel like there is a lot of player development in Isaiah Coupet as well.''
Murphy smiled when asked if he was eligible to return for the 2022 season. No, his eligibility is running out.
Yesterday, he gave up two hits, one run and two walks and struck out four in four innings. Thirty-two of his 50 pitches were strikes.
Ohio State took a chance on Murphy, a Canton Central Catholic High School graduate, by bringing him in as a transfer from Marshall after he had two major arm surgeries.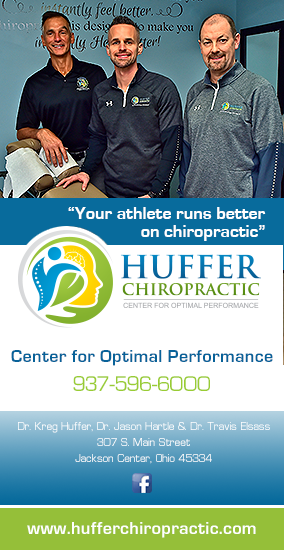 Murphy has rewarded the coaching staff by working 23 innings in 13 appearances. He is 3-1.
His best work was getting out of a bases loaded situation with none out in the fifth inning in a 4-1 a victory at Rutgers.
Last night's game was a blast for him.
"It was fun,'' Murphy said. "My two-seam was really working. I was just working with Brent (Todys, the catcher). My objective was to throw middle-middle and let it work downhill. It resulted in ground balls every time. It was nice and easy knowing that all I had to do was locate it in the zone and I was going to get a ground ball out of it.''
His aim was "to compete as hard as you can.''
"You keep executing decisions as long as you can until they go to the next guy,'' Murphy said.
Beals was thrilled with what he got from the lefty.
"He did more than what we were anticipating,'' he said. "He had control of the game. He was executing his pitches. It's a lot of fun to play when you are executing.''
The chances for Murphy to pitch are down to four games against Northwestern this weekend at Bill Davis Stadium. There won't be any NCAA tournament.
What did Murphy prove by coming back to perform well after the injuries?
"It was proving to myself that all the work I put in was worth it,'' he said. "After each injury I sat there and reflected, 'Is this worth it to do it again?' This season has definitely proven to me that it was all worth it. I owe a lot to my teammates and the coaching staff here because they took a chance on me coming off my second surgery in two years.''