Nebraska hung a 9-0 defeat on Ohio State in the first game of a double-header, but the Buckeyes' ace struck out 11 in getting a complete-game victory over Indiana in the second game in what amounted to a test of pride.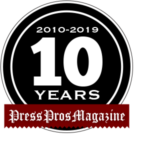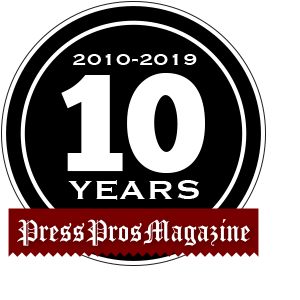 Bloomington, Indiana – The sight of Nebraska baseball players whooping it up in one large mountain of a dog pile in front of the mound and then saturating coach Will Bolt with Gatorade in celebrating a Big Ten championship was galling for Ohio State.
It also was quite a one-two punch in that the Cornhuskers knocked the Buckeyes out of the running for a NCAA tournament berth with an embarrassingly easy 9-0 victory.
Coach Greg Beals gathered his entire roster in right field and had a long talk because their day would march on with a nine-inning game against Indiana, the home team.
Would the players pack it in knowing they were left to play out a disappointing season? Or would they muster some pride and have something left for the Hoosiers?
The answer came in the form of a complete-game, 11-strikeout masterpiece by junior right-hander Garrett Burhenn, another home run bomb by Conner Pohl, and what proved to be the winning two-run single by Brent Todys in Ohio State's 3-1 victory on Sunday at Bart Kaufman Field.
The four-game trip will end with a single game against Indiana at 6 p.m. Monday. It will be broadcast on the Big Ten Network.
There was no telling how the Buckeyes would play in the second game of a double-header, what with their blowing a seven-run lead after the sixth inning to lose to Nebraska 11-9 on Saturday and then getting bushwhacked by the same team yesterday.
Beals didn't raise holy hell or make threats. Instead, he told his men to relax and just play some ball.
"You've heard me say this before, and that is our guys are putting a lot of pressure on themselves,'' he said. "They are not playing loose. That's not working, and that's basically what I said. I said we need to flip the switch and find whatever that internal drive is that is going to help us be our best. We needed to play with passion for the game and pride in each moment and playing for Ohio State University on the front of your shirt.''
If there is one man on the team capable of stopping a hemorrhage, it is Burhenn.
Yes, he has raised the velocity of his fastball from 89 to 91 miles per hour as a freshman in 2019 to upwards to 95 this season.
But the reason Burhenn has been the No. 1 starter is his dependability, durability and mental toughness.
That was never more evident on this day. In nine innings, he gave up seven hits, zero walks and one run and struck out a season-high 11 batters. Only one hit was for extra bases, a double by Jeremy Houston.
"He was a horse today,'' Beals said. "He pitched his fastball. He didn't just throw it.''
After getting the final out, Burhenn pretended as if he was tearing apart his shirt like the Superman he was. Approximately twenty family and friends were watching from the grandstands.
"The first two games we played didn't go the way we wanted them to,'' Burhenn said. "I wanted that one for the team as much as myself and my family. I think we needed that to (start) finishing the season strong. I felt like I owed something to Buckeye Nation and the brothers.''
It was mentioned to Todys that Burhenn was so calculating and so calm that he might as well have been the college spinoff of New York Yankees starter Corey Kluber.
"That's the perfect comparison,'' Todys said. "He's out there and he's unfazed. He's the best guy on our staff who gets lost in the game. He goes out there and competes. That's why he is so good.''
There were a dozen Major League Baseball scouts sitting behind home plate, and the word was they came to see Indiana ace Gabe Bierman.
What they saw was Burhenn, a graduate of Lawrence North High School in suburban Indianapolis, lay one on his home state team a second time this season. He also beat upstate Purdue twice.
The extraordinary part was that Burhenn (6-2, 4.00) did not reach a three-ball count on any of the 34 batters that he faced.
Beals showed great faith in him in the ninth after Grant Richardson singled with two out and went to third on a single by Morgan Colopy of Centerville.
Burhenn rewarded that faith by striking out Kip Fourgerousse for a second time on three pitches.
What was the magic potion?
"I wanted my fastball to be strike one,'' he said. "I wanted to mix, too, whatever off-speed pitch was right for the hitters. That's a really good team. Kudos for (Todys) and me being locked in. I knew I didn't want to get to a three-ball count.''
The plan, he said, was to take it one pitch at a time and to pound the strike zone.
Beals said the only question was pitch count, and he, pitching coach Dan DeLucia and assistant pitching coach Brad Goldberg set that number at 125.
Burhenn wound up throwing 120 pitches and said he could have thrown 20 to 40 more if needed.
"I did not want to take him out of that game because he was in command of it,'' Beals said. "When you are competing like that, you don't want the ball taken out of your hand.''
Burhenn got run support when Pohl hit his 13th home run of the season in the second inning to make it 1-1 and Todys sneaked a two-run single through the middle of the infield in the fifth.
Todys came up with the bases loaded and was watching out for Bierman's out pitch, a sinker.
"Bierman was tough,'' he said. "He had a good fastball going on, a sinker, and he complemented that with the slider. It was hard to pick him up and it was hard to drive that kind of ball. That third at bat I had the bases loaded and was looking to drive something and not get beat on that sinker. I spit on the slider. I was trying to get out front of that sinker, but I still beat it into the ground. Luckily, I hit it hard enough to get it by him and through the infield.''