It hasn't happened previously, but due to the remarkable success on and off the court at Fort Loramie High School, seniors Grant Albers and Jadyn Puthoff sweep the 2021 Shelby County League Press Pros Scholar-Athlete awards.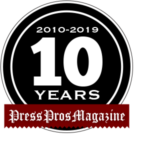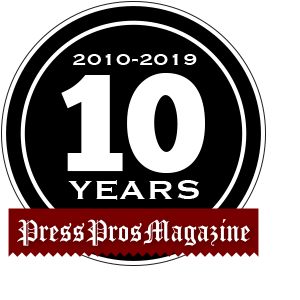 It hasn't happened before. But to those who can appreciate the culture of achievement at Fort Loramie High School in 2021, the facts bear out that two seniors, Grant Albers and Jadyn Puthoff, are the first from the same school to earn the Press Pros male and female scholar-athlete awards for the 2020-'21.
Albers is a four-year member of the Redskins' basketball and baseball teams, a captain for both, and was a member of Loramie's 2018 Division IV title winners in baseball.
"One of the biggest thrills in my life," he wrote in his application essay.  "I got to pinch run in the game and scored off a base hit by my brother.  That's a special memory that I will NEVER forget."
He was also a valuable member of Corey Britton's basketball program that averaged 16 wins over his four years of participation, earning recognition for best field goal percentage, most rebounds, and MVP during his four years.  One outsider characterized him this way.  "If there's work to be done, you'll find Grant Albers there."
He graduates this spring with a 4.00 grade point average, an ACT score of 32, and is a strong candidate for valedictorian honors.
He sums up his four years at Fort Loramie this way.  "It's amazing how fast it went by.  But I'm truly grateful and I know I gave it my all while I had the opportunity."
He's enrolled at the University of Dayton for the fall of 2021, where he will study mechanical engineering.
Jadyn Puthoff can also claim honor as a state champion, a member of the Redskins' 2021 Division IV champion women's basketball team, a group that amassed a cumulative record of 56-1 over their final two seasons, and denied the opportunity to play for the 2020 Division IV title when the tournament was cancelled by OHSAA over safety concerns as a result of the Covid virus.
Puthoff was also a member of their volleyball team, a group that made deep runs in the Division state tournament her final two years, finishing runner-up in the 2019 Division IV final to New Bremen.
While not a statistical star, she earned high marks for leadership and a mature attitude towards teammates and competition;  and she's known throughout her community for her strong service ethic to others.
"Sports taught me how to win and remain humble.  But it also showed me how to lose with dignity and push harder the next game.  I learned character and integrity, and the importance of being honest and accountable for my actions."
She graduates with a 3.9 grade point average and plans to attend the Kettering Medical College this fall where she will pursue a career in diagnostic medical sonography.
The Press Pros Shelby County League Scholar-Athlete awards are made possible by the sponsoring support of the following:  Wilson Health, The Keyhole, Logan Services, The Motz Group (Cincinnati), The Spot Restaurant (Sidney), The Heidout (Jackson Center), Edward Jones Investments (Andrew Stewart), Allenbaugh Insurance (Jackson Center), 49 Degrees (Coldwater), Moeller Brew Barn (Maria Stein), H. A. Dorsten Construction (Minster), Huffer Chiropractic (Jackson Center), Crale Builders (Anna), Ron & Nita's (Sidney), and the Davis Foundation (Columbus).
This marks the 6th year of the Shelby County League award, and through the generosity of our sponsors, the Press Pros site has now provided $82,500 in total scholarships since 2012.  Awardees are selected by an independent group of retired teachers, counselors, and administrators.