Starter Seth Lonsway fought through one jam after another and the bats built a huge lead, but four relievers couldn't get the job done in an 11-9 loss to Big Ten-leading Nebraska.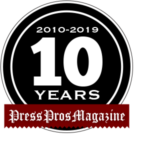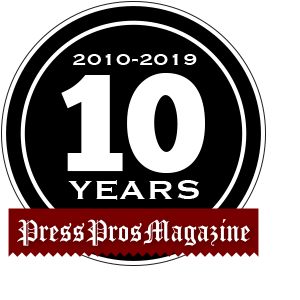 Bloomington, Indiana – For six innings, Ohio State wasn't exactly replicating a painting by Rembrandt, but the situation couldn't have been much brighter in a put-up or shut-up Big Ten baseball game.
The Buckeyes had first-place Nebraska exactly where they might have envisioned in their sleep, and that was flat on its backsides.
Starter Seth Lonsway had his perilous moments, but the junior left-hander was all attack dog mode in one of the most important outings of his three-year college career.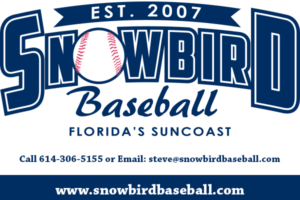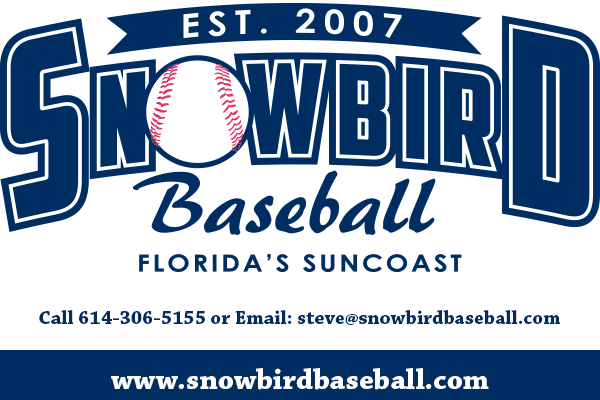 Coach Greg Beals shook up the top three of his batting order and the combined results for Kade Kern, Nick Erwin and Zach Dezenzo was 5-for-10 with five runs scored and two runs batted in.
The scoreboard was the most important part and Ohio State had a cushy seven-run lead against a team that had won five straight ballgames, including one against Indiana on Friday night.
But the Buckeyes crumbled once the bullpen came on the scene and the result was a stunning 11-9 loss to the Cornhuskers on Saturday at Bart Kaufman Field.
Nebraska (27-11) scored five runs on three hits, two walks, two wild pitches and a hit batsman off relievers Bayden Root and Nate Haberthier in the seventh and plated four more runs off Jack Neely and closer TJ Brock in the ninth, including a two-run homer by ninth-place batter Griffin Everitt and run-scoring triple by Jaxon Hallmark.
It looked a whole lot worse than it reads in print.
There is still a heartbeat for this team's chances of making the NCAA tournament despite a 19-17 record, but the enormous task probably will require winning the final seven games of the season beginning with a double-header against Nebraska and Indiana on Sunday and hoping a lot. Game 4 is against Indiana at 6 p.m. Monday.
The question: How does Ohio State come back from a such a mind-blowing experience in less than 24 hours?
Second-guessers will ask why Beals allowed Neely to start the ninth after he wriggled out of a bases-loaded jam in the eighth that he created with two singles and a walk.
The short answer is that he already had used Root and Haberthier and didn't have a lot of options remaining.
"I just feel like Jack is one of our better guys,'' Beals said. "Once you get him going, he has the ability to go multiple (innings). In a four-game week I was trying not to burn too many guys. That started in the seventh inning. The master plan in a nine-inning game would be for Neely to go through the seventh and eighth and Brock in the ninth.''
The bottom line is that the bullpen just didn't have it on this day.
"The way I managed that was we had a seven-run lead and nine outs to get and I felt confident,'' Beals said. "We also needed to get some outs from guys to get us deeper into the weekend and save some of our bullets for all four (games). That's a miss on my part, I guess. It certainly didn't play out for us.''
The lead was 9-2 after a four-run bottom of the sixth for Ohio State in which Nebraska pitchers walked three and the shortstop Spencer Schwellenbach made an error on a possible inning-ending double play ground ball hit by Brent Todys.
Lonsway was finished after throwing 106 pitches – 63 for strikes – on an afternoon in which the thermometer rose to the mid-80s and the air was thick.
No question his finest start of 2021 was the 17-strikeout gem he threw against Indiana earlier in the season.
But Lonsway was dogged on this day after needing 65 pitches to get through three innings thanks to throwing errors by second baseman Marcus Ernst in the first and Erwin at third in the second and him walking three on full counts and hitting a batter.
He bore through the next three innings on just 41 pitches.
How good was Lonsway?
Nebraska's top four batters, Joe Acker (.285), Hallmark (.329), Schwellenbach (.282) and Luke Roskam (.327), were a combined 2-for-12 with five strikeouts.
Lonsway deserved to get the victory.
"I thought Seth was really good on the battle side,'' Beals said. "It wasn't his sharpest or his best, but really darned good. He certainly put us in a great position. He left the ballgame with a seven-run lead at the time before we went to the bullpen. It's a quality start – six innings and less than three runs.''
Ohio State took a 2-0 lead in the first when Dezenzo had an infield single and first baseman Conner Pohl hit a monstrous home run to right field on a 0-and-1 pitch from right-hander Shay Schanaman.
The score rose to 5-2 after five innings on an error by Cornhuskers third baseman Max Anderson, a single to right by Dezenzo and sacrifice fly by Brent Todys.
What gave Nebraska hope came in the top of the seventh when Root allowed five straight base runners after getting Acker for the first out. He gave up one run on a bases-loaded walk and another on a hit batsman.
Haberthier, a true freshman, gave up the third run on a wild pitch, the fourth on a groundout and the fifth on a single to left by Brice Matthews.
Just like that, it was 9-6 and either team's game for the taking.
Neely, a former starter, came on in the eighth and got out of his own bases-loaded fix by striking out Banjoff to maintain the three-run lead.
He pumped a fist and shouted in celebration walking off the field. It was his second relief appearance.
But the Cornhuskers got to Neely in the ninth when Cam Chick led off with a walk on a full count and Everitt smoked a home run to left to make it 9-9.
After Acker singled to left and advanced to second on an error by left fielder Cade Kaiser, Beals brought in Brock to face Hallmark. He got behind in the count 3-and-1 before giving up a triple to the wall in right-center.
The 11th run scored on a single by Schwellenbach.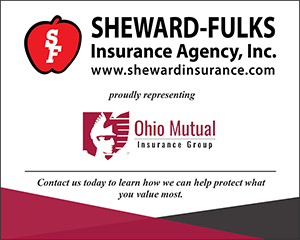 What will be overlooked was the revamped top third of the order that got results.
Kern was moved from the No. 3 hole to lead-off, Erwin from ninth to No. 2 and Dezenzo from second to third.
"We're just looking at combinations and how to get things (done) and we feel good about Nick Erwin's competitiveness and his ability to be part of our offense,'' Beals said. "To put him in the middle of that top of the order gives him opportunities to produce and also opportunities to complement that group. We were pretty much stacking our lineup with our better at bats to give them more opportunities.''