Minster nearly pulled off another come-from-behind win in the Division IV district final on Friday. But the Wildcats' seventh inning rally fell short by 60 feet when the 'Cats stranded the tying run on third, resulting in a 5-4 loss to Van Wert Lincolnview.
Wapakoneta, OH – The Minster Wildcats softball team sat in a circle in the left-field grass listening to their coach deliver his post-game message. What Robb Hemmelgarn said was true. The 'Cats just wish this message had been delayed a few more games.
"It's not the end of the world," Hemmelgarn said following Minster's 5-4 loss to Van Wert Lincolnview in the Division IV district final.
The sun will come up Saturday morning. And, just as likely, the Minster Wildcats will rise again, too.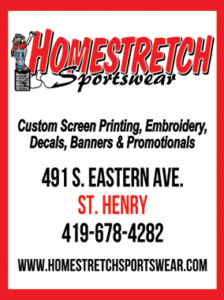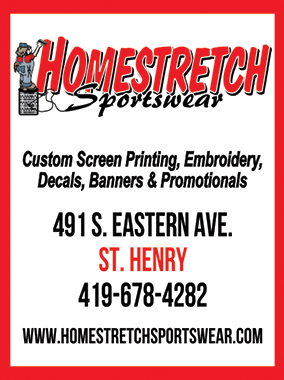 After following a pattern of falling behind early in recent games, Minster battled back late against Lincolnview at Wapakoneta High School.
With two outs in the bottom of the seventh the Wildcats put the tying run on third and the winning run on first. It ended there as Lancers' relief pitcher Winter Boroff ended the game with a swinging strikeout.
Minster junior Savanah Bergman smacked a high-bouncing grounder that shortstop Kendall Bollenbacher short hopped. Her throw to first was close, but the ball popped out of the first baseman's glove.
Sophomore Lyndi Hemmelgarn drilled a line drive to centerfield on a 1-2 pitch. Bergman raced around second and was stopped at third by Hemmelgarn.
Based on the play of the Lancers' outfield in the first six innings – and perhaps feeling the breaks weren't going his team's way – Hemmelgarn said he never considered sending Bergman home.
"I think that would have been … with the way things were going with the calls we wouldn't have gotten that one," Hemmelgarn said.
Freshman Hannah Oldiges, the Wildcats' No. 3 hitter in the lineup, battled Boroff for five pitches, including  a pair of foul balls. The fifth pitch was a swing and a miss.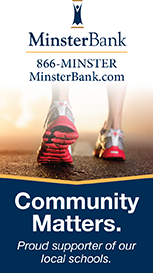 Oldiges' teammates poured out of the dugout in support.
"She put a lot of pressure on herself," Hemmelgarn said. " … (Before the at-bat) I said no matter how this ends we still love you. You've got three years ahead of you. If you don't have it, tomorrow is ahead of you. It's not the end of the world. Take a deep breath. She's taking it pretty hard. She cares. That means she's going to come back next year even hungrier."
Minster graduates three seniors – right fielder Alayna Albers, centerfielder Alexis Bishop and pitcher Rachael Hoying. Not counting the COVID-cancelled 2020 season, the seniors were part of three consecutive Midwest Athletic Conference titles (2018, 2019, 2021) and 68 wins.
"I feel like the seniors are definitely leaving a pretty big standard for the girls," said Bishop, who went 2-for-3 with two runs scored Friday. "But I have no doubt the girls moving up next year are definitely going to fill that standard."
Hoying started in the circle for Minster. A Lincolnview team hitting .450 with more than 350 runs scored managed five hits and four runs (three earned) off Hoying in 2 2/3 innings.
Freshman Mikaela Hoskins relieved Hoying in the third. She allowed three hits and one run in 4 1/3 innings. Her lone run allowed was senior Destiny Coil's one-out shot that cleared the 220-foot mark in left field to put the Lancers up 5-4 in the fifth.
"Rachael has carried the weight of us on her all year," Hemmelgarn said. "Today she was missing a couple of spots. You can't do that against great hitting teams. We wanted to change the pace up a little bit with Mikaela and transition back to Rachael. Mikaela came in and kept fighting and ended up staying in. She's got a bright future ahead of her."
Minster finished with six hits, three errors and left five runners on base. Lincolnview had eight hits, two errors and stranded six.
In addition to Bishop's two hits, sophomore Kaycie Albers, Hemmelgarn, Hoskins and Oldiges each had one.
Albers' knocked in two runs with a triple in the fourth inning that skipped past the right fielder, pulling the Wildcats within 4-3. She scored the tying run when junior Emma Goubeaux reached on an error at shortstop.
Minster stranded a runner at first in the fifth inning, went down in order in the sixth and nearly pulled off the rally in the seventh.
"We got some runners on here and there," coach Hemmelgarn said. "We just couldn't get them in. … You're a swing away from either tying it or winning it. We put ourselves behind the eight ball early on."
Lincolnview had runners on base every inning and stranded runners in all but the first. The Lancers left three runners in scoring position, including the fifth. Boroff doubled following Coil's homer and reached third on a wild pitch, but a fly out to right and ground out to third kept Boroff from scoring.
Lincolnview played aggressively on the base paths, especially looking to go from first to third on singles.
"We hit the ball. Just what you saw right there, we make adjustments," Lincolnview coach Brad Doidge said of his team's attacking attitude. "The Hoying girl is a good pitcher. Our philosophy was try and stay off the high ones. We did and that made her bring it down into the zone. We were fortunate enough to get some hits."
Lincolnview, which won the Northwest Conference, celebrated the program's first district title in six tries. Lincolnview plays the winner of Bradford and Fayetteville Perry in the regional semifinals next Wednesday. Perry and Bradford play their district title game Saturday.
"We're the underdog. Let's come in and have some fun," Doidge said of the same message he'll tell his team on Wednesday, too. "We have a plan and let's stick to the plan. … Things worked out for us."
Minster returns the bulk of its lineup next season in its bid for a fourth straight MAC title. And after having last season cancelled, this season was considered a victory for every team.
"At the beginning of the year we talked about how this didn't happen last year. No matter what happens this year we have to be grateful for it," Hemmelgarn said. "They got to be proud of that and hopefully build on it."