They have four games this weekend to prove they belong in the NCAA tournament consideration, and if that goes well another four next week (keep your fingers crossed) with Northwestern to sway the doubters.  Now…it's win, or else.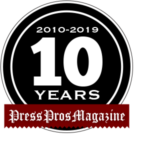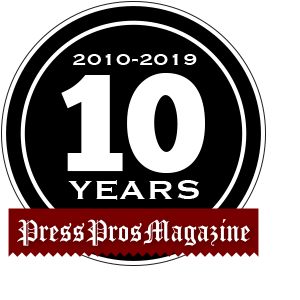 Bloomington, IN – Greg Beals doesn't like the use of the term 'must win', but when we talked earlier this week this is what he said about this weekend's four-game series against Big Ten front-runners Indiana and Nebraska.
"We've got to go over there and play well, hopefully win three of four, then come back next week and do that against Northwestern at our place."
Northwestern didn't play last week because of Covid issues.
"I talked with them (Northwestern) this week and they want to play.  If we can do that I think we have a shot,"  said Beals.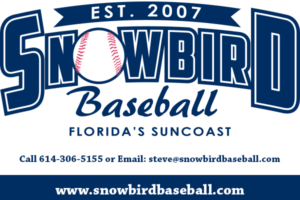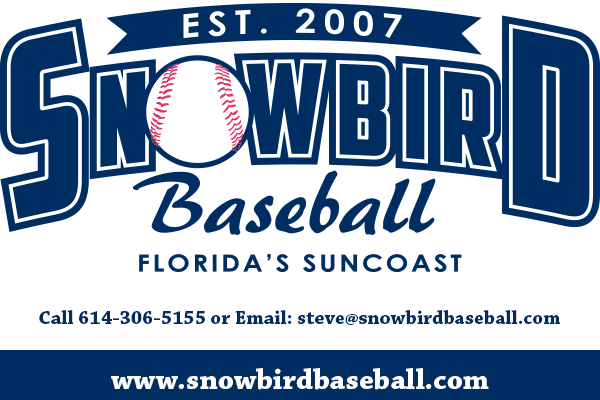 A shot?  What he means is a shot at the NCAA tournament, but while he didn't say it…it has to be said.  They HAVE to win.  He knows that.
They're playing for their season this weekend against the league's two best, and they're not without hope.
Just five weeks ago the Bucks swept Indiana four straight at Bill Davis.  And prior to that they split with Nebraska in Minneapolis, winning 6-4 on March 14.  Since then the Huskers have run out to a 25-11 mark while Indiana sits in third place, 24-12.  Michigan sits in second, at 26-13.
Maryland has fourth place for the moment (24-14), and Iowa is in fifth at 22-16.  If the NCAA only takes five Big Ten teams the Buckeye have their work cut out for them because they're three games back of the Hawkeyes at 19-16.  If the NCAA takes six, as Michigan State's Jake Boss believes to be a possibility…they still have their work cut out for them because the rest of the country has to be considered, too.  And a lot of teams out there will have played 56 games and not 44, and a more impressive schedule.
Whatever you believe about what they're playing for this weekend – their season, their pride, or for each other – they've played the previous 35 games with one hand tied behind their back, and the Big Ten Conference cinched the knot.  That's not an excuse for 19-16.  That's a fact.
Owing on the side of caution protocols, Commissioner Kevin Warren, with the blessing of the school presidents, adopted the 44-game schedule, choosing not to play teams outside the league.  Leagues like the SEC, on the other hand, chose to play baseball, confident in their own view of science, and has six teams this week in the nation's Division I Top 25.
It robbed the Big Ten teams of those extra 12 games prior to league play that coaches use for player development.
It robbed those teams, in essence, of their spring training – warm weather and an opportunity to acclimate to outdoors conditions, and freshmen to the next higher level of competition.
It forced Big Ten coaches to make whatever adjustments they had to make on the fly, clock ticking, where every loss was doubly costly against conference standing.
"It cost us some injuries,"  said Michigan State's Boss.  "Because kids didn't play last year we had some pitchers get on the mound to early and tried to do too much.  We have 42 on our roster and we can travel with 32.  But 32 is all we have healthy, now."
Inconsistency?  That's what the reader mail to Press Pros says about the 2021 Buckeyes.  But it's also true for every level of baseball, whatever the reason – maddening for coaches like Greg Beals to not know which team shows up on a given weekend, for a given opponent.
Otherwise, how do you explain the Buckeyes' April 2-4 sweep of Indiana, only to go to Michigan the following weekend, lose two of three, and be outscored 27-17?
How do you explain Michigan State given up 27 runs in a game to 11th place Penn State, and then come to Columbus two weeks later and take two of three from the Buckeyes?
Trust it, these are desperate times for baseballers like Nick Erwin, Seth Lonsway, and Brent Todys.  They live for this kind of thing – train year-round for it – and the opportunity to play in the Big Ten and NCAA tournament.  Only to come to Bloomington this weekend with their backs to the wall, knowing  the only thing you can count on in the 2021 baseball season…is what happens next?
To wit, Seth Lonsway goes to the mound Saturday against Nebraska with 85 strikeouts in 58 innings, but with 33 walks and only three wins to show for his efforts.  Against a given team on a given day, there is no more treacherous pitcher in Division I baseball.
Conner Pohl, who was hitting just .216 on April 10 against Michigan, has hit .365  in the thirteen games since to raise his average to .271, with 11 homers and 33 RBIs.
Back to Beals and their having a shot.  The season and their fate is squarely on the line with these four games.  If they don't win here it's irrelevant what they do against Northwestern next week.
And think of Indiana's motivation? Think they've forgotten that four-game sweep in Columbus?
And Nebraska has to win to have a shot at the Big Ten title…because they wrap up their schedule next week against Michigan, in Lincoln.  Meanwhile the Wolverines host Maryland this weekend for three, and could actually help the Buckeyes' cause.
But first, the Buckeyes have to help their own cause.  Now would be a REALLY good time to play like they had planned all along.