After 184 years Marshall University finally won its first Division I NCAA title – in anything – Monday night.  And somewhere the man who once wrote about them so faithfully must have been smiling.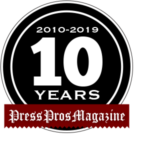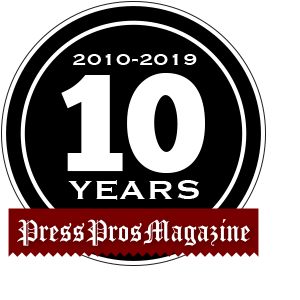 This is a story only a journalistic type can appreciate – a story about faithfulness to a cause, a subject, and to destiny.
And when I heard that Marshall University, in Huntington, West Virginia, had won the 2021 NCAA men's soccer title Monday night over Big Ten power Indiana, that's what immediately came to my mind in the person of former Herald-Dispatch sports writer Ernie Salvatore.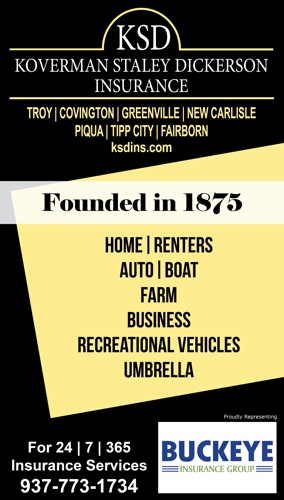 You see, I grew up outside of Huntington, across the river and about twelves miles outside of Chesapeake, Ohio.  And as soon as I was old enough to care about reading sports, somewhere around 1960, I began reading Salvatore's accounts of Marshall University basketball and about the 'Big Green' stars of that era, Hal Greer, Bob Burgess, and John Milhoan.  Both of my parents went to school there, and Salvatore's words made me a Marshall fan for life!
I didn't know Salvatore, personally.  Only in print.  But when my dad would bring the daily paper home from work I couldn't wait to read his daily accounts of the previous night's game in Huntington's old Memorial Field House, on 5th Avenue.
Salvatore had come to Huntington from Greenwich, Connecticut in the 40s to get his degree from Marshall, and never left, preferring to stay in the Ohio River town and go to work for the old Herald Advertiser newspaper, and later the Herald-Dispatch.  He gravitated to sports, developed an inimitable style of writing about it, and for the next fifty years made Thundering Herd sports (they changed the nickname in 1991) his passion – his child.
And for it he learned patience and experienced long-suffering.  Because Huntington was a basketball town and Marshall basketball, for all those years, was little more than a tantalizing bridesmaid.  Always close, but never really a program that grabbed national attention, the 'Herd' was always an early 'out' on those years when they did make the NCAA tournament.
I was a freshman at Ohio State in 1970 when the tragic plane crash occurred, killing the entire Marshall football program as it attempted to land at Huntington's Tri-State Airport after a road game with East Carolina.  A relative saved a copy of the Dispatch for me, and I remember reading Salvatore's personal account of the worst day in Marshall history.
Through the years I continued to read his work, even as he advanced into the final days of his career.  He retired in 2004, but his 41 years of work had imprinted me with his faithful, and hopeful, accounts of both bad and good times in Marshall sports.  And on years during the Bob Pruitt era of football when they finally became relevant (Pruitt was the coach from 1996-2005), Salvatore created a culture of appreciation that only a few NCAA schools could rival – akin to what Ohio State enjoyed, just four hours north, in Columbus.
When Marshall won the Division I-AA title over Montana in 1996 the five best Christmases of your life could hardly compete with the joy that Ernie Salvatore expressed through his coverage – fair, but so obviously heart-felt.  Cinderella never had it better.
But those days became distant footnotes after the Herd moved to NCAA Division I-A in 1997, and subsequent leagues – the Mid-American from '97 through 2004, and Conference USA from 2005 to the present.  Good football, mind you, but never again a sniff at national respect.
I met him once, in 2000 (I think).  I walked into the Dispatch building and found him shuffling around his office.  I was 50 at the time, and he chuckled as I told him about all those years of reading his stories.  I mentioned basketball player John Milhoan, a personal favorite, and a dead-eye shooter during his day.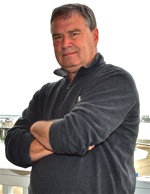 "Oh yes, Johnnie Milhoan, from Gallipolis,"  he remembered instantly.  "Best shooter in Marshall history."  His attitude was one of hearing a compliment for the first time, despite having become by then one of the country's most decorated columnists.  What he appreciated was my remembering Milhoan for 'his' skill, not the skill of a writer just doing his job.
He died nine years later, at 87, in 2009, just five years after he packed up his old Royal typewriter for good, never getting to see his beloved Marshall finally crack the headlines of NCAA Division I royalty.  And how ironic that it came in soccer, because they didn't even play soccer at Marshall for much of his career – not until 1979.
It wouldn't have mattered to Salvatore.  It could have been backgammon.  But it would have been a good story – about 'Cinderella' finally getting to the dance.
And oh, how he would have enjoyed, and how he would have written – how this time she became the belle of the ball!