He might not know how many wins he has, and the stops along the way tug at his loyalties.  But baseball is still special to Brookville coach Chuck Harlow, and his enthusiasm has helped fuel a dramatic turnaround at Brookville.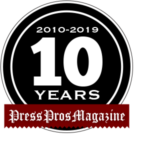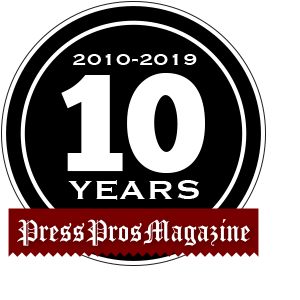 Versailles, OH –  All those years, and all those wins, great teams, and great players at Northmont High School seem almost a footnote when you talk with Chuck Harlow now.
Wins?  At the time when he retired from Northmont four years ago he had crossed 714 for his career.  That's 714, now, putting him at the time at eighth on the OHSAA all-time list.
Teams?  If you corner him you can cajole him into talking about the past – long ago when he started his coaching career at Dixie.  Then 34 years at Northmont, where he did the bulk of his legacy building.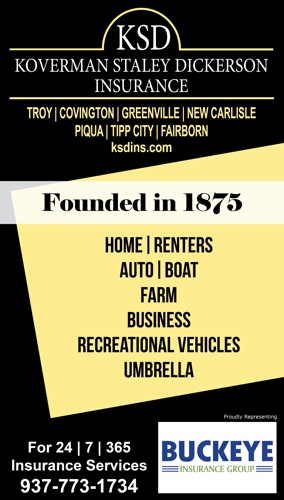 Great players?  Truthfully, the next kid who goes 3 for 4 and drives in four runs…or the next pitcher that throws a shutout and strikes out 12, like Steve Jones did to Versailles Tuesday afternoon to knock them out of the Division III tournament, is the one that he wants you to know about.
Now 64, and in his 41st year of coaching, Chuck Harlow is still as enthusiastic about it, and excited, as a groom on his wedding night.
He returned to coaching three years ago after retiring from Northmont, taking the job at Brookville for a different type of competitive attraction.
"My wife and I started out in Brookville,"  he says.  "And let me tell you why I'm coaching there now.  It's a community that gets things done.  When the tornadoes went through two years ago and tore up all those communities in the Miami Valley?  Nobody got it worse than Brookville, and they were the first to rebuild. That's a spirit that's special to me.
"Our superintendent, he said we were going to school last fall when other schools were out because of Covid.  Our kids were in school from day one this year.  The people there just cooperate with each other, and that intrigues me.  The facilities are good.  That intrigues me.  And…I just like baseball."
In a area that's had more than its share of veteran baseball coaching personalities, he reigns with the best.  And while slower in step, his competitiveness and love for working for kids is as strong as ever.  And for that, his importance to youth baseball in the Miami Valley cannot be overlooked, or taken for granted.
"I'm 64,"  he said Tuesday, following his Blue Devils' 3-0 Division III sectional tourney win over Versailles.  "I think Cahill (Bruce Cahill, at Tipp City) is 63, and I always tell him 'Dude, you ain't quittin' before me.'  And he says, 'Well you ain't quittin' before me', so I guess we push each other.  I've been at Dixie, then Northmont, and now back at Brookville.  But…tell you the truth, it's those kids there in the dugout.  I couldn't do it without them.  They're awesome – off the charts.  I'm just so happy for them to come here today and win a tournament game against Versailles.
"We started out 1-7 this year, and uh…well, we struggled.  But we just kept grinding and grinding away.  There's never been a hint of quit in these kids.  We were dead last in our league this year (Southwest Buckeye League), but we just kept getting better and better – kept working at it, you know.  Our seniors have been terrific, for they way they worked, especially after starting out 1-7.  Our pitcher today – Steve Jones – when I came here he was just a skinny sophomore that could hit and we just pitched him a little.  Now he's throwing 88-89, and he's going to University of Indianapolis next year.  That's the kind of kids we have."
On the losing side of the scoreboard Tuesday, Versailles coach Joe Harrmann took some time after talking to his kids post-game to show his own respect for one of the valley's amateur baseball icons.
"I've always known who Chuck was, just from being around the game, but we've never actually met before this week,"  said Harrmann.  "Then the other night we sat by each other at the all-area meeting and had a few laughs while we talked baseball.  What a great guy!  You love talking to a guy like that because he still has the passion.  He's a phenomenal coach.  He's a phenomenal person, and it was fun to come out here and coach against him today.
"And you know…you look at someone like him and say to your kids, 'If he's been around here doing this for this long, you guys can get up and get after it and have that same passion for the game.  He's great for the game because kids look at him and can learn from his example."
That said, everything has its limits, even in baseball.
Hal McCoy just crossed over to his eighth decade in pursuit of the game's magic.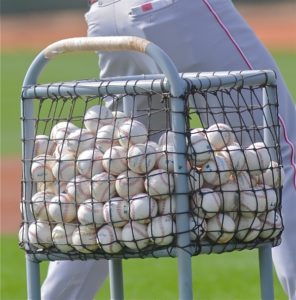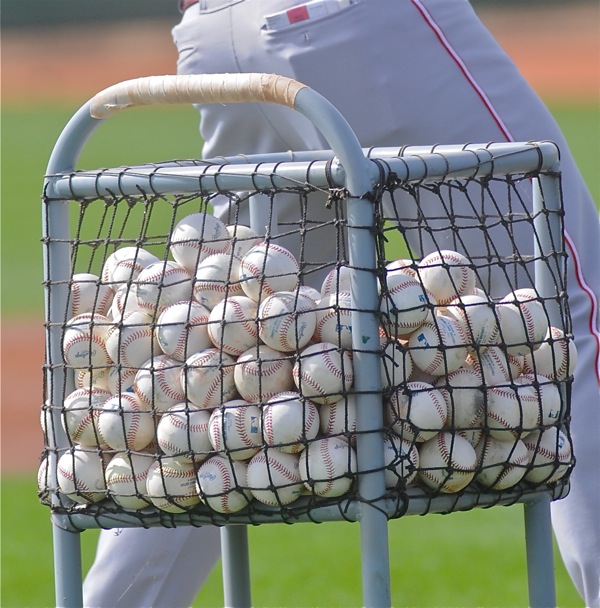 This writer will sometime soon see his seventh.
So…how much longer can Chuck Harlow go?
"I'll be there tomorrow," he cracked with a smile when I asked him.  "We're gonna' play Miami East."
He couldn't wait to get to the bus…get home…get something to eat…some sleep…and do it all again.
And by the way, the Blue Devils are now 11-8 after their 1-7 start.
Is it any wonder?