Versailles put runners on base in all seven innings — including bringing the tying run to the plate in the bottom of the seventh — but couldn't come up with the big hit against Brookville. The Blue Devils and pitcher Steve Jones left Versailles with a well-earned 3-0 victory in the Division III sectional tournament on Tuesday.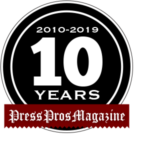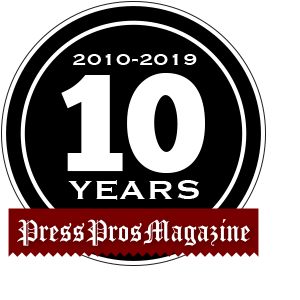 Versailles, OH – For those who have never visited Versailles, the small village in Darke County carries a somewhat legendary – if not intimidating – high school sports status. The high school programs have combined for 18 state championships, mostly in football.
So when Brookville High School's bus rolled into town Monday night for the Division III sectional baseball tournament the Blue Devils' might have been unsure about what to expect. As it turned out, they saw a village not unlike their own small town in Montgomery County.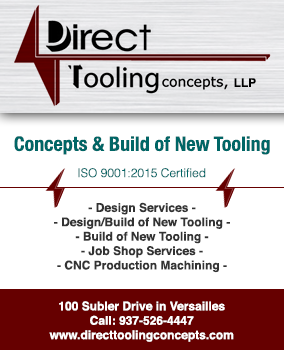 Neighborly. Charming. And good at baseball. It's the type of place where, as it happened on Tuesday, the resident push mowing his lawn just beyond the centerfield fence stopped mowing to recognize the national anthem.
With Monday's game rained out Brookville returned Tuesday under a bright, sunny sky. This time the Blue Devils – facing the Tigers baseball program for perhaps the first time in at least a decade – knew what to expect.
"I think (coming up Monday) helped us. I think it knocked the edge off," Brookville coach Chuck Harlow said of getting to see the field as well as the Tigers in person. "I think everybody was a little tight. We took the bus ride up, took the bus ride back and I took them out for pizza (Monday night). It seemed like we were relaxed today when we came out. I thought they were a little anxious (Monday night). To tell you the truth, this old boy was a little anxious last night, too."
Turns out he didn't need to be. Not with senior Steve Jones on the mound. The University of Indianapolis-bound hurler allowed four hits and struck out 12 in Brookville's 3-0 victory.
Versailles put runners on base in all seven innings – including bringing the tying run to the plate in the seventh – and stranded all of them.
The Tigers had faced tough pitching playing in the Midwest Athletic Conference from the likes of Coldwater's Luke Sudhoff, Minster's Johnny Nixon, New Bremen's Mitchell Hays and St. Henry's Ryan Uhlenhake among others. They also went to the plate against Middletown Fenwick's Carter Earles (University of Cincinnati) and Northmont's Ben Zink (Wright State).
Jones added his name to that last Tuesday. Jones kept Versailles off balance by hitting his spots with his fastball, mixing in a nice curve and a beneficial strike zone early that favored low pitches at or just below the knees.
"You gotta make adjustments," Versailles coach Joe Harrmann said. "That's the bottom line.
"We just couldn't get (the big hit). We had a guy on second base almost every inning with less than two outs. Just looking for that hit. Part of that is who you are facing. You've got a tough guy on the mound. A quality pitcher who knew where to put it. … It made it tough on us for sure."
Still, Versailles nearly rallied in the bottom of the seventh. Eli McEldowney reached on a two-out error at shortstop. Lead-off hitter Adam Kremer walked. That brought Harlow out of the Blue Devils' dugout. Jones walked off the mound away from Harlow as to say, "I'm not coming out, coach."
He didn't. Harlow gave him a quick pep talk. Jones then got Noah McEldowney to fly out to centerfield for the complete game win.
"I love it when the kid wants to fight me if I think about taking them out. Steve's just a great competitor," Harlow said. "I went out there at the end and I tried to crack a joke. He didn't think it was too funny. He was bound and determined to finish the game."
Versailles starter Chase McEldowney pitched well, allowing eight hits and three runs in 4.2 innings. He struck out one and walked one. Half of those hits came in the third inning when Brookville used a double and three straight singles for the 2-0 lead.
The Blue Devils added another run in the fifth on a walk, sacrifice bunt and a pair of singles for the 3-0 advantage.
Landon Henry relieved McEldowney with two outs in the fifth inning. He struck out the first batter he faced. Henry struck out the side in the sixth and sent the Blue Devils down in order in the seventh on a groundout and pair of fly outs to center.
"We've had a couple talks with him about his role," Harrmann said of Henry. "We asked him if he wanted to start a little bit but you can tell he like that role of coming in and shutting things down. He did that pretty much all year long for us."
Versailles graduates six seniors with Jared DeMange, Jack Gehret, Tyler Gehret, Adam Kremer, Jacob Litten and Josh Luthman.
"Four of the six didn't play a lot. But those four were just rock star individuals," Harrmann said. "People you look at think you're going to be a solid person in life. You're going to be a great employee. You're going to be a great husband and father. To have them in the dugout rooting for the guys, not getting frustrated and down because they weren't playing as much as seniors, was fantastic. They did everything we asked them to do."
Noah McEldowney had two of the Tigers hits and Jacob Treon and Carson Bey, who doubled, added the other two. The Tigers stranded eight runners on base. The Blue Devils left six on base.
Versailles (13-13) entered the tournament seeded No. 8 in the Dayton 3 sectional bracket. No. 13 Brookville (12-15) had other options but elected to put themselves on the same line as Versailles on the bracket.
"I would have done the same thing," Harrmann said. "When you looked at the path and the way it was set up, we didn't know a lot about the teams on the other side of it. I went where I went because there were a couple of teams we knew something about. We felt comfortable that way. He did the same thing doing what he thought was best for his team."
Brookville moves on to play at No. 4 Miami East on Wednesday.
"It was a big win for us. I took a heck of a chance going with Versailles. I thought we could do it," Harlow said. "That was a great high school game."