Both players struggled mightily until they made simple adjustments in the batter's box, and now each has become an important cog in the batting order.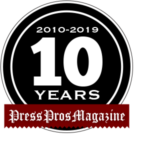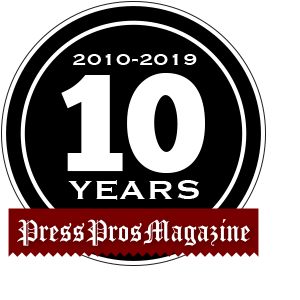 Columbus – Unless you have a plaque bolted to a wall in Cooperstown, every baseball player worth his spikes and pine tar rag goes through periods when he might think he'll never get another base hit.
Then again, even the so-called immortals have stretches when they look as if they are hitting with a 28-inch bat.
Willie Mays was a mess his first couple of months. Mickey Mantle called home to tell his father that he didn't have what it took.
Those same hard times hit catcher Brent Todys and third baseman Nick Erwin so hard that one had to wonder why Ohio State coach Greg Beals kept writing their names on the lineup card.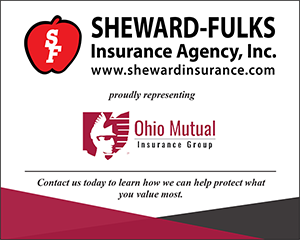 A little faith from the coaches and perseverance by the players has flipped the script in a big way.
Todys went 2-for-4 with one run batted in and Erwin 2-for-4 with two runs scored and two runs batted in in the Buckeyes' 7-3 victory over Michigan State on Sunday at Bill Davis Stadium.
Ohio State (19-16) avoided being swept going into next weekend's four-game series against Nebraska and Indiana in Bloomington that, once and for all, will signal if this is a NCAA tournament team or a wait-until-next-year team.
Todys' average was .194 on March 22 and .184 on April 3. Erwin was at .186 on March 27 and .178 on April 18.
Beals knew both would not keep scuffling.
"Brent Todys can hit, and he has proven that he can hit in years past,'' he said. "He got off to a slow start and that sometimes happens. He was pressing a little bit and that extended the slow start. Now, he has it going. He's hitting the way Brent Todys can hit. There wasn't much doubt with me that Brent was going to get going. It was just a matter of time.''
Todys has raised his batting average to .296 and has put together a 15-game hitting streak that includes six multi-hit games.
Erwin has hit in seven of his last 10 games to hike his average to .241.
"Nick Erwin is just a great competitor. He knows who he is,'' Beals said. "He doesn't try to do too much. He's a tough out. He's tough to strike out. Nick is just a great competitor, and great competitors are self-aware.''
Ohio State was having all kinds of trouble with Michigan State (15-23) until Todys went to work in the game-deciding seventh inning.
The senior from Westerville, which is northeast of Columbus just outside I-270, drove in a run with an opposite-field single to right on a 2-and-0 pitch with two out to provide a 4-3 lead.
It would be juicy reading that Todys grabbed an old bat out of his closet or spied a technical glitch after hours of video review.
What he did was pry out of his mess by feel.
"I think it was the weekend before Michigan and it was BP and I was just toying around with my swing,'' Todys said. "I remembered in 2019 there was a little tweak in my swing that I was comfortable with and it had to do with my feet. I thought about going back to my 2019 style and forgetting about everything else before that. I went back to myself.''
In 2019, he was one of the ring leaders in the Buckeyes winning the Big Ten tournament as a seventh seed with a team-leading four runs batted in.
Todys followed that by going 3-for-11 with three walks in three games in the NCAA tournament at Vanderbilt.
During the season, he batted .256 with nine home runs and 41 runs batted in.
"I went back to the way I was setting up in 2019,'' Todys said. "It wasn't so much video. I knew what the feeling was. The feeling was with my feet. I turned the back foot in and was screwed into the ground more. I wasn't getting that good foundation in the box and was late on everything. I felt I was one time (after the adjustment).''
Todys might not have become a Buckeye if catcher Keegan Fish of Lakota West High School hadn't signed with the Miami Marlins after being taken in the 13th round of the 2018 Major League Baseball draft.
Fish was supposed to back up star Dillon Dingler for one season before taking over the job.
Needing a backup catcher and fast, Beals spotted Todys in a collegiate summer league. He was looking to leave Andrew College and move up to Division I.
"When I saw him play collegiate ball in the summer league in the valley I saw a guy who prepared himself very well,'' Beals said. "He obviously did a great job behind the plate. That was the most important thing to me, to get a guy who can handle the pitching staff and catch and be really solid behind the plate.''
Todys is stronger these days, but he still doesn't have great size at 5 feet 10, 180 pounds and doesn't run well.
How does he succeed?
"My parents are big competitors,'' he said of Bob and Wendy. "They didn't play beyond high school in sports, but both of them are feisty. They are blue collar. I get that from them.''
There also is the confidence factor.
"Trust in yourself,'' he said. "You are not going to get anywhere in the world – whether it's baseball, school or a job or whatever it might be – without confidence. I think having the trust factor and believing in yourself is important. It's just having pride in that.''
Erwin drove in a run in the second with a single to right, singled to right in the fifth and then caught Michigan State sleeping by pushing a perfect bunt up the first base line for a single that drove in the first run of a three-run eighth.
"That was a called play,'' he said. "We had the squeeze on.''
Bunting became a big part of his game at Grove City High School southwest of Columbus under coach Ryan Alexander.
"Our high school, we did a lot of bunting,'' Erwin said. "We bunted for hits. We were very big on drag bunts. Once you figure out those are easy hits, you start to like them.''
Erwin has talked to assistant coach Matt Angle about hitting, but also got out of the hole by grinding in the batting cage.
"It has been just going to work every day and trying to do my best,'' he said. "We're playing for each other out here. I'm just trying to attack fastballs, getting something in the zone early (in the count) that I can hit.''
The gist of the slump was that Erwin wasn't in an attack mode, especially early in the count.
"I kind of felt I was a little passive with my at bats,'' he said. "I was walking a lot, but also getting myself in trouble and taking some fastballs early or at least pitches that were up in the zone and good to hit.''
Yesterday, Erwin was smiling because the most important thing was getting a victory. Losing the first two games of the series to an also-ran hurt.
"This game is fun, isn't it?'' he said. "We all tried to have that approach today. We came out with a little more juice and smiled and had some fun. There is nowhere else you'd want to be.''