Buckeyes starter Seth Lonsway gave up four runs in the second inning, and Michigan State right-hander Mason Erla did the rest in pulling off the upset at Bill Davis Stadium.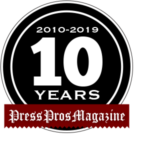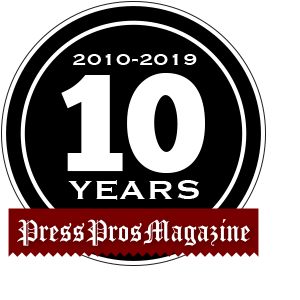 Columbus – What the Ohio State baseball team has done this season is something on the order of a country line dance, only without boots, jeans, cowboy hats and a steel guitar whining sweetly to that Nashville sound.
It has been one step forward and two steps back or vice versa for this ball team. One day it looks as if it is about to leap back into the hunt for a NCAA tournament berth and then the next looks so blah.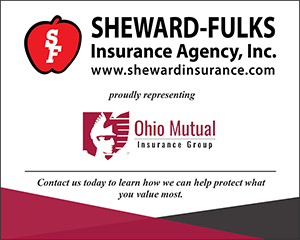 The Buckeyes had one of those off games Friday night in the first game of a critical three-game series against Michigan State, one of the bottom dwellers in the Big Ten.
Left-hander Seth Lonsway, who was bumped up one spot in the rotation to No. 1 because ace Garrett Burhenn started Tuesday at Purdue, just didn't have it.
The batting order did produce 12 hits, but seven hits and five runs came the final two innings when the outcome was no longer in doubt.
Earlier in the going, two balls Ohio State hit were caught with outfielders' backs brushing against the wall and another was grabbed after a head-first dive in right-center by the center fielder.
The result was a dud of a 10-7 loss to the Spartans to begin a series in which Ohio State (18-15) needs to win two of three in order to set itself up for next weekend's four-game series against Nebraska and Indiana in Bloomington that will have a lot of RPI implications.
"At the end of the day, we gave ourselves a chance,'' said designated hitter Brent Todys, who was 3-for-5. "I thought we fought pretty good until the end. It was one of those games that got away from us. They got hits when they needed them and they made some great plays on us, too. You tip your cap to them.''
Michigan State (14-22) got the lead early and kept it thanks to junior right-hander Mason Erla (4-5) pitching with gusto. In seven innings, he gave up five hits, one walk and one run and struck out six.
Whenever the Buckeyes started to get something going, Erla attacked the strike zone.
"I thought Mason Erla did a pretty good job pitching,'' coach Greg Beals said. "But we did hit some balls hard. We didn't find the holes and that's baseball. We out-hit them today and had (fewer) errors. We didn't get a big hit when we needed to and you fall short.''
Todys said Erla's pitches "were doing something different,'' whether it was a fastball or "a little cutter.''
"He was kind of pounding the zone with everything he had and was living up in the zone pretty good, too,'' he said. "He had good velo, good stuff.''
The top of the heap in the Big Ten had Indiana and Nebraska tied for first place with 23-11 records, Michigan next at 24-12, followed by Iowa and Maryland at 21-14.
The key here is that the Buckeyes are 58th in RPI and only Iowa at 54 is higher among conference teams.
They have swept four games from the Hoosiers, split two games each with Nebraska and Iowa, lost two of three to the Wolverines and were swept in three games by Maryland.
Lonsway (3-5) looked ready to do his part with a one-two-three first inning in which he struck out two.
Then he came undone in the second by giving up a lead-off single to shortstop Mitch Jebb, walking left fielder Bryce Kelley on five pitches and walking catcher Gabe Sotres on a full count.
Designated hitter Andrew Morrow plated a run with a sacrifice fly to center.
Lonsway moved one step closer to limiting the damage by striking out first baseman Reese Trahey for the second out.
But third baseman Dillon Kark, batting .167 with no home runs and three runs batted in, cranked a three-run homer to left to make it 4-0.
The line on Lonsway in five innings was five hits and six runs given up and four walks.
"Seth has been really good of late and just didn't have command of the breaking ball and that was the difference in the ballgame,'' Beals said.
The bottom of the second was a picture of what the rest of the game would look like offensively for Ohio State.
First baseman Conner Pohl hit an opposite-field fly ball that was caught maybe 2 feet in front of the wall.
Todys reached on an error by the third baseman and second baseman Nate Karaffa beat out an infield hit. The runners moved up one base on a passed ball.
But catcher Archer Brookman grounded out to second to end the inning.
The Buckeyes cut the lead in half in the fourth when Pohl led off with a homer to left and left fielder Sam Wilson doubled home Todys.
With the bases loaded, the inning fizzled when third baseman Nick Erwin and right fielder Mitchell Okuley flew out.
Todys said Ohio State would have something for Michigan State on Saturday in Game 2. Right-hander Griffan Smith will make his first start of the season.
"I think we'll wash this one down and come out tomorrow and get a win,'' he said.