Left-hander Griffan Smith made his first start since 2020, and it was an encouraging one with him giving up two hits, one walk and no runs and striking out two in 3 1/3 innings.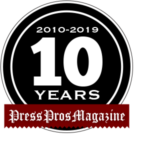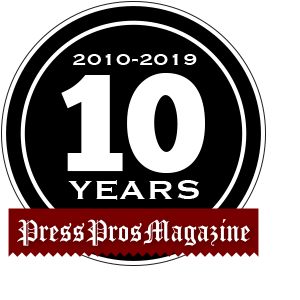 Columbus – It should have been a red-letter day for Griffan Smith with the letters being written in all caps, but Saturday afternoon went down like a warm bottle of soda pop without fizz.
Smith, a senior left-hander with one season of eligibility remaining if he wants to use it, made his first start since the 2020 season.
The result was a thumbs-up with him giving up two hits, one walk and no runs and striking out two in 3 1/3 innings. The coaching staff limited him to 50 to 60 pitches. He threw 51, with 28 being called strikes.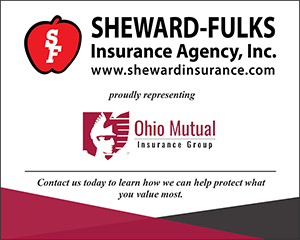 But the Buckeyes showed why they probably aren't NCAA tournament material in losing 2-0 to a Michigan State outfit that had dropped six of its previous seven games before this series.
It was the fourth time Ohio State (18-16) was shut out.
"It's not who we are,'' Smith said. "We have to find a way to go out there and play free. We have to play to compete and play to win for each other.''
The Buckeyes (18-16) might have to win their remaining nine games and then do some wishing and hoping to even be considered for an at-large bid.
The batting order managed four hits, and one was an infield single by second baseman Colton in the sixth inning and another an opposite-field pop-up just inside the left field line by first baseman Conner Pohl in the ninth.
Catcher Brent Todys did extend his hitting streak to 14 games and raised his batting average to .290 after being below .200 for more than half the season. Pohl did raise his hitting streak to 16 games.
But the Spartans (15-22) shut down the Buckeyes behind starter Jackson Bennett and relievers Burrell Jones, William Christopherson and Sam Benschoter.
"It was a combination of both,'' Beals said about the lack of hitting. "They pitched strikes with two pitches and we were stuck in between. Our hitters didn't do a good job of staying focused and making sure they were on one of the pitches and getting a pitch they wanted to hit. Give them credit for throwing strikes and mixing it up, but we've got to do a better job.''
Smith intimated that he could have pitched on, but understood that the coaching staff wants to bring him along slowly as he had arthroscopic elbow surgery in the fall of 2019.
In 2020, he was limited to 16 1/3 innings because the season was shut down by COVID-19 after 14 games. He started four times in going 0-1 with a 2.76 earned run average.
No Buckeyes fan will forget how Smith, working on short rest, beat Nebraska in the Big Ten tournament championship game in 2019 before a crowd in excess of 17,000 at TD Ameritrade Stadium in Omaha. That season, he was 7-5 with 96 strikeouts and a 4.66 earned run average in 96 2/3 innings in 19 appearances.
This season, it has been baby steps. His first nine appearances were out of the bullpen, and the results were mixed. He gave up 18 hits and struck out 14 in 15 1/3 innings.
How did it go yesterday?
"I felt pretty good,'' Smith said. "I went out there and competed and tried to hit my spots with my pitches.''
As for being taken out, he said, "I think Beals thought it was the right call.''
Beals, pitching coach Dan DeLucia and assistant pitching coach Brad Goldberg have made it a point to avoid overextending pitchers. Their track record of few arm surgeries is a testament to that tack.
"Griffan did exactly what we needed him to do,'' Beals said. "He took the ball and we had him at the 50- to 60-pitch range. He was at 50 there and just felt like he was starting to wear. He walked the batter before and it just looked like it was the right time to make the move. He put the three zeroes on the board.''
Smith was supposed to be the No. 3 starter behind ace Garrett Burhenn and Seth Lonsway, so it had to be a lift for him to finally be able to do what he does best.
"No doubt, it feels good getting the start out of the way and getting my feet underneath me,'' he said. "At the same time, it wasn't the result that we wanted. It has been a roller-coaster, no doubt. I told the coaches at the beginning of the season that I was happy to accept whatever role they wanted to give me. I trust them that they are going to put us in the best spot to help the team win.''
The good news for Ohio State is that Smith plans to return for a fifth season unless a team picks him high in the Major League Baseball draft and gives him a signing bonus that he can't pass up.
"Yes, I do want to come back next year,'' he said.
Beals, of course, would love to have Smith back.
"He's a rock-solid young man, no doubt about it,'' he said. "He's not afraid to do the work, and he has done that.''
Michigan State got the runs it needed when catcher Adam Proctor, who came in batting .065 in 46 at bats, hit a no-doubter two run homer in the fifth off reliever Isaiah Coupet.