In thirteen seasons Michigan State's Jake Boss has quietly become one of the most respected coaches in Division I college baseball…and has seen a lot. And now, like his colleagues, he's seen coaching as predicated by a pandemic.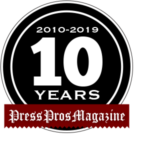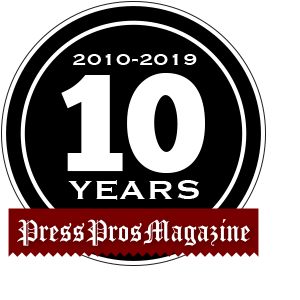 If you ask around they'll tell you. Michigan State head baseball coach Jake Boss, Jr. is a helluva' coach; and he's one of the genuine good guys in his profession.
Find someone who has something bad to say about him, or Michigan State baseball, and it's probably because they have an issue with green and white (the school colors), or the wonderful spring weather in East Lansing.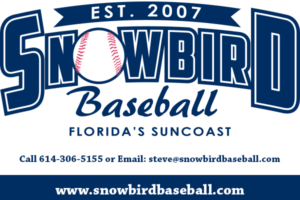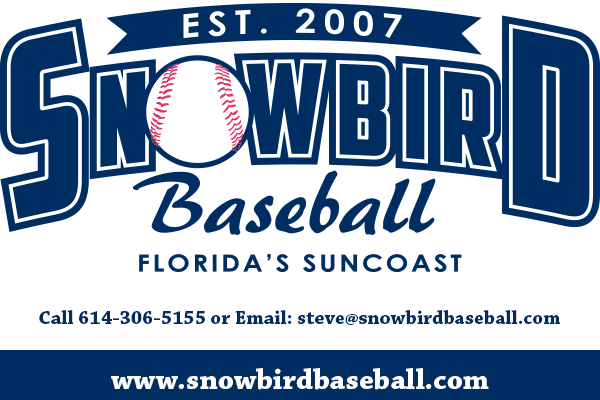 You don't think about Michigan State University for the sake of baseball success, but when you look closer it's right there in black and white. In thirteen seasons as coach of the Spartans Boss has won 357 games after Saturday afternoon's 2-0 shutout over Ohio State, and his career winning percentage at MSU is second only to John Kobs, who coached for 39 years, won 576 games, and finished with a .603 mark.
And before Kobs…a guy named 'Mysterious' Walker (seriously) posted a .645 percentage, but he only coached for two seasons (1923-24), and won twenty of thirty one games they played.
He's not flashy, but Boss owns a career mark of .593 currently and believes, like his coaching colleagues at every level, that his team's record (15-22) is a direct reflection on missing the 2020 season, and cancelled opportunities to play summer baseball as a result of the Coronavirus.
"It's been unbelievable…incredible," says Boss. "You know we have 42 kids on our roster, we can travel with 32, and right now 32 is all I have available because of injuries. And I think the injuries can be traced to the lack of a season last year, with pitchers especially. They come back this year, jump on the mound too quick, and end up getting hurt.
"And here's a good example of what I'm talking about.  Our starting pitcher for tomorrow (Sunday) had to come in and close today's game because there's only so many guys you trust, there's a few that haven't thrown well…and then I've got just as many guys that are hurt and haven't pitched at all for us this year.
"So yeah, it's been an incredible challenge this year. It's the same for just about everyone, and I think it's a result of no spring and summer baseball last year. You lose forty games from last year's Big Ten schedule, and another 50 or 60 games from summer baseball, and it makes a dramatic impact."
But injuries, for those teams so affected, are only part of the challenge of which Boss speaks. With what amounts to be two freshman classes on campus as a result of the NCAA granting an additional year of eligibility, the revised schedule without non-conference games has made it tough to assess and bring along young talent.
"With the rules of our conference we didn't have a non-conference schedule leading into the Big Ten, and we don't have mid-week games this year. So when you don't have those extra games it's tough to develop your freshmen. And we've got five guys, at least, that would have played and gotten a year's worth of development. But when you don't have those extra games you don't want to burn a redshirt year for ten at bats [in conference games]. I don't think that's fair to the kids. It's been tough…disappointing, really."
Michigan State stands 11th in the Big Ten and has no chance of being one of the at large teams selected for the NCAA tournament, come June. But Covid aside, Boss believes that the balance of Big Ten baseball is as good as ever, notwithstanding a few inconsistencies along the way.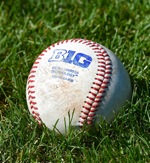 "The league is as balanced as ever, even with the ups and downs," he says. "Rutgers has been red hot and then Penn State beats them twice. For our part, we're capable of throwing a shutout one day…and we're also capable of giving up 27 runs like we did in a game against Penn State. We've seen everything, and part of it is the inconsistency that comes from not having those mid-week games – where you can get some guys at bats or an inning or two on the mound to prep for the weekend. Tuesday inter-squads are fine, but it's not the same.  It's a grind on young players – freshmen – who are seeing good teams and good pitchers every weekend without a break, and without mid-week games to get into a rhythm where the pressure isn't as great.
"The league is good, but the issue is we've played some teams three times, some teams four times, and some teams five times. I think Ohio State is a very talented  – they're a good team – but they've played some really talented teams five and six times. It's just part of the challenge that come with playing baseball this year. Come selection Sunday, who knows what's going to happen. I think we're  good enough to have five teams picked for the NCAA tournament, maybe six."
It's never been more uncertain for the immediate future of amateur prospects, given that Covid and the loss of high school baseball last year has made it difficult to give prep players the kind of recruiting consideration they received previously.  And, will there be fewer kids playing, and fewer to pick from, post-pandemic?
"It's made it tougher to recruit and assess talent," he says. "You can't see kids face to face, so now we're recruiting more off video. They make a commitment to a school and they've never sat down and talked with the coach. There's bound to be mistakes made – programs that end up not getting the kids they think they're getting, and you want it to be a good fit, player and school, above everything else.  I think that not being able to recruit with more detail is going to impact college baseball in the next couple of years. And then you throw in the new transfer rule – the transfer portal – and who knows how things will shake out?
"As far as fewer kids playing, I don't like it, but I still think there's a lot of kids out there. The talent pool might be smaller, but at the same time if you go in the right places you're going to see tournaments that are filled with lots of teams and talent. If there is a dip in the next couple of years I think it will right itself fairly quickly. We'll see soon enough."
In the meantime, he'd like to have Greg Beals' problems, even after winning this weekend's series with the Buckeyes with Saturday's shutout.  Ohio State sits 18-16 now, in sixth place and five games behind Iowa, in fifth place, hoping that there is a sixth team chosen from the Big Ten for the NCAA tournament.
Boss and Michigan State are 15-22, and with no illusions of such grandeur for now.  In a crazy year, with crazy rules, and limited opportunity as a result of Covid, Boss might look back at the John Kobs era for perspective.  Kobs averaged 14.7 wins a season and did it in the midst of a depression, a World War, and the Korean War (1925-1963).
If all his players get healthy, Boss will be at least a few pitchers and two wars ahead.  And let's hope, for the sake of baseball everywhere…one pandemic behind us.