They scored in every inning and pitcher Grant Saunders showed tournament-type readiness with a two-hit, 12-strikeout performance Thursday over SCL rival Botkins.  Russia is armed and ready to be someone's worst nightmare in the Division IV tournament.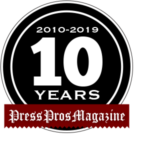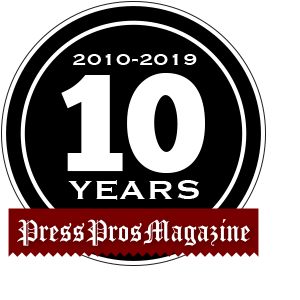 Russia, OH – Division IV and #2 seed Russia won its 19th game of the season Thursday – its eighth in Shelby County League play – in an 11-1, run rule win over Botkins (12-12, 3-9 in SCL)…and looked every bit the part of someone's worst matchup nightmare come the start of next week's sectional tournament.
They honed their edge – error-free baseball, they banged out 15 hits, scoring in each of the five innings before plating the 'run rule' margin in the bottom of the fifth on an Aiden Shappie RBI single.
And, they showed at least a fraction of that one element that makes any given team one to reckon with in tournament play.  Junior starter Grant Saunders threw a complete game two-hitter, struck out twelve, and both Botkins hits came in the first inning when the leadoff hitter doubled, then scored on an RBI single.  After that…crickets!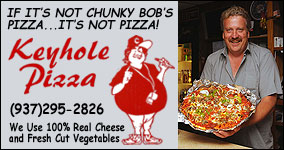 Saunders showed a commanding fastball, a breaking ball, but most importantly…he showed the calm of mind to come back and pitch his best after a rocky start.
"He can be dominating,"  said Russia coach Kevin Phlipot of Saunders.  "He's our best, and along with Xavier (Phlipot) we've got what we think is 1A and 1B.  Obviously he's got the velocity, but when he can spot his breaking ball he's very good.  He can beat a lot of people with the fastball, but he's got to be sharper with the breaking ball so people don't sit on the fastball."
Russia immediately came back to wipe out that 1-0 deficit, scoring a run in the bottom of the first…then three in the second, four in the third, one in the fourth and two in the fifth to rack up their 19th win (19-5 overall, 8-3 in SCL) and justify their #2 seeding in next week's tournament.  Drawing a first round bye, the Raiders will play the winner of Riverside and Jackson Center on May 19th at 5 pm, at Russia.
And despite being third in the SCL standings prior to Thursday's game, behind Ft. Loramie and Anna, they portend to be one of the toughest outs in the Division IV tournaments for one simple fact.  They've got that tandem of 1A and 1B, meaning…they have two dependable pitchers that Phlipot feels confident to use interchangeably.
"Three, actually,"  he said Thursday, flashing three fingers for emphasis.  "We've also got Ross Fiessenger, who doesn't throw as hard, but he pounds the strike zone with off-speed pitches.  The good thing about Ross is he can go up against someone's ace and shut a good offensive team down with his changing speeds.  Ross throws strikes.  He's faced 185 hitters this season and he's thrown 181 balls.  That's why we've been in every ballgame we've played.  We can pitch."
Thursday's win marks their tenth win in a row, but more impressively, they've won against the caliber of competition that makes them viable against anyone they might face after next week.  And. they have history.  Four years ago they finished runner-up in the state to Minster, and two years ago they upended #1 seed and heavily-favored Fort Loramie in extra innings (when they weren't a #2 seed) to dash the Redskins' Final Four hopes.
"We're a confident team because we execute,"  says Phlipot.  "We've executed tremendously all year.  And, we've beaten good competition.  Obviously we've lost twice to Fort Loramie, two games we would have liked to have won, but we've beaten a good New Bremen team in the MAC, Fort Recovery, St. Henry…so we're not afraid of facing anyone.
"On the other hand, we can be beaten, too.  We know we have to be consistent.  But as long as we can put pressure on the other team to make plays I like our chances.   Hell, we were a #3 seed in 2017 and went to the state finals.  So while I'm not scared of anyone, I'm not overlooking anyone, either.  I was wary today, because the first time we played Botkins we were behind 3-0 in the fifth inning and we finally won that game in extra innings."
Their nineteen wins came against some good teams, yes, but now the competition comes to a bottleneck, where there are very few run-rule games, and very few instances where if you execute well enough the other team may make the mistake that ultimately makes you successful.  Pitching and execution aside, Keven Phlipot smiles and admits that starting next week you have to be prepared to do more.
"You have to be prepared to face the velocity that you don't see consistently during the year, and that can beat you.  That, and if we're playing good, and someone else is playing good, then at some point your offense has to put a ball in the gap somewhere.  You can't always rely on defense, walks, a hit batter and that type of thing, even though that's our goal.  But come tournament time against a better team you have to be prepared to get a  two-out hit to score."
They're young in age – lots of underclassmen – but Phlipot's Raiders have played a lot of baseball over the past year, despite the cancellation of last season.
"We played thirty games over last summer,"  he says.  "And while we lost a year of league play we didn't lose a season in that respect.  Not playing has hurt baseball at every level, but our kids played a lot last summer and that 's made a huge difference in this year.  If it hadn't been for that I wouldn't have seen what a freshman can do this year (Hayden Quinter)…or what three freshman that were going to be sophomores this year can do.  We played three games a week and our pitchers got that experience – the confidence to say, 'I can do this.'"
So while the attention will be on the #1 seeds in this year's southwest region – Fort Loramie, Fairfield Christian, and Dayton Christian – it remains to be seen whose pitching is deep enough, whose confidence is fortifying enough, and how the strength of competition prepares them (or anyone) for that one opponent on a given day.
A team that has more than one pitcher.  A team that can execute better.  And a team that has some history of being a heart-breaker.
A team, perhaps…like Russia!