Buckeyes had a three-game series at Minnesota wiped out by COVID-19 infections among Gophers, but get a win over Purdue in a makeup game.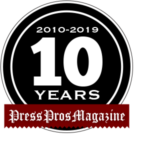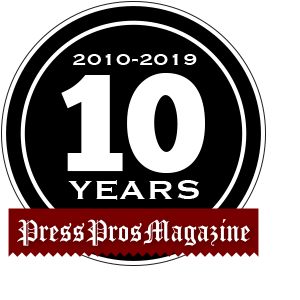 Columbus – It was late Friday morning when Ohio State baseball players, discombobulated by their three-game series at Minnesota having been lost to a COVID-19 outbreak among the Gophers, were preparing to play an intra-squad game.
If there was ever a booby prize, that was it.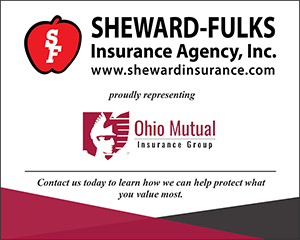 Then coach Greg Beals came out of his office and was able to deliver some positive news. He had been in contact with Purdue coach Greg Goff, and they had agreed to play a Tuesday game in West Lafayette, Indiana.
The Big Ten has limited its teams to 44-game schedules with no non-conference games this season because of the virus, and this makeup game was a golden nugget.
With ace Garrett Burhenn throwing six rock-solid innings and Nick Erwin hitting a three-run triple, Ohio State converted the opportunity into a 5-1 victory over the Boilermakers.
That surely will give the Buckeyes (18-14) a lift going into this weekend's series against Michigan State at Bill Davis Stadium.
"I think we were all disappointed, but we understand at the beginning of the season that there was going to be a time when something like that happened,'' Erwin said of the Minnesota series. "It was out of our control. We were all very excited we were going to make up this game. We were all pumped about it. These last games down the stretch, we have to make the most out of them.''
The conference allows teams that have lost games to the virus to make them up.
Beals and Goff talked about having a three-game series this past weekend, but Purdue was able to schedule two games against Northwestern.
"They are only 90 minutes apart,'' Beals said.
But there's good news in that Ohio State and Northwestern might add a fourth game to their season-ending series in Columbus.
"It looks like we are going to get two of the three games back,'' Beals said. "It's not ideal, but it's the best that we can do with the situation.''
The coaching staff also had to do a juggling act with the rotation to fit in the Purdue game.
Sure, Burhenn had four extra days rest going into yesterday's start. But he will be on short rest when he starts Game 3 against Michigan State on Sunday.
No. 2 starter Seth Lonsway will start the opener on Friday and right-hander Griffan Smith, who has been building up his arm all season after off-season arm surgery, will start Game 2.
The odd man out is right-hander Jack Neely. He will be asked to work two innings of relief out of the bullpen against the Spartans.
Neely has been spectacular at times, but his longest outing has been five innings.
It was a blustery day Tuesday with the wind blowing in, and that made hitting difficult.
Ohio State took advantage of control problems by Purdue starter Cory Brooks to score three runs in the second inning and more wildness by reliever Jett Jackson to score twice in the seventh.
First baseman Conner Pohl led off with second with a walk and designated hitter Brent Todys a sharp single to straightaway left.
Left fielder Sam Wilson popped up a sacrifice bunt attempt to the left of the mound that appeared to have out written all over it. But it was perfectly placed, with Brooks missing the catch after a dive.
Second baseman Nate Karaffa and catcher Archer Brookman struck out swinging to bring up third baseman Nick Erwin.
Just three weeks ago, Erwin probably would have been an easy out. His batting average was in the .180s.
Yesterday, though, the junior from Grove City stepped into the batter's box a different man.
Erwin worked the count to 2-and-2 before hitting an opposite-field line drive to right.
Right fielder Miles Simington took a disastrous first step in, and by the time he corrected himself the ball sailed over his head and to the wall in clearing the bases.
"I was fortunate that the wind was kind of pushing it a little that way,'' Erwin said. "I thought that was a routine out. Honestly, I was just trying to foul off a fastball away and it happened to go that way. I was running hard to first. When I got halfway to second, I peeked and saw that he hadn't picked up the ball yet and decided to go for it.''
Beals gave Erwin credit for realizing the situation and doing what he could with where the baseball was pitched.
"When Nick got to two strikes, they were whistling Simington in to protect against the two-strike flare,'' he said. "Nick barreled it – I'm not saying he crushed it, but he had good positive spin on it – and was able to cut the wind a little bit. Nick hung in there and had a good at bat and produced for our ballclub.''
Erwin has raised his batting average to .245.
In the seventh, Pohl gave the bullpen a cushion by hitting a two-run single to right on a 3-and-1 pitch into the heart of a shift to bring in Brookman and Erwin. Both walked.
Burhenn gave up five hits, walked four and struck out six in six innings. Sixty-eight of his 103 pitches were strikes. He hit two batters.
He is from suburban Indianapolis and has been unkind to his home state Big Ten teams this season in defeating Indiana once and Purdue twice.
"It's fun to kind of go there and get back on their field, but those big wins for our season mean more obviously in the moment,'' Burhenn said. "I did a pretty good job of missing their barrels.''
Playing during the week took him back to his days at Lawrence North High School.
"It was kind of fun,'' he said. "All my high school games were on Tuesday in Indiana. It was a must win. We had to go there and beat them like that.''
For Burhenn, defeating Purdue meant more to the team and its goals than anything personally.
"It was big. It was huge for us,'' he said.
Erwin appreciates Burhenn's efficiency and economy of pitches. He frustrates batters by forcing them to hit harmless fly balls or weak grounders.
"He takes all the pressure off us offensively,'' Erwin said. "We know that we don't have to score a ton of runs to help him, but if we do we know we're in a really good spot. He does a good job of throwing in the zone and not a lot of guys hit him very hard. They hit a lot of ground balls and fly balls. It's always a really good tempo when Garrett is throwing.''