Four five innings Troy played with one of the area's best Division I baseball teams.  But a bad inning, lack of a timely hit, and a non-call that should never have happened were their undoing in the sixth against Beavercreek.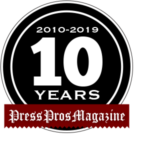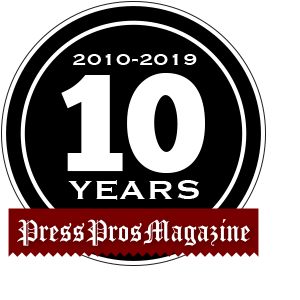 Troy, OH – Troy coach Ty Welker didn't say as much, but Tuesday's game with Beavercreek at Market Street Field was the Trojans last quality tuneup before sectional tournament play starts next week.  He wanted to see what he wanted to see.
Good pitching, timely hitting, and mistake-free baseball.  He got some of it…but not all!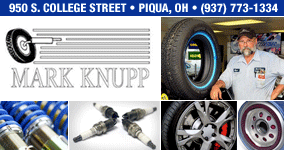 Soph righthander Andrew Helman certainly gave him a good enough start on the mound, four innings of two-run (one earned), two-hit baseball, leaving after fourth after being hit by a pitch on his right index finger while hitting in the bottom of the inning.
Timely hitting?  They could have done better.  Trailing 2-1 in the bottom of the fifth, the Trojans loaded the bases with two out…and left them standing there, Zach Prouty popping up to second base for the final out.
And for the fact of mistake-free baseball?  Pretty good for a while, in the words of Welker, afterwards.  But a seven-run sixth by Beavercreek, with usually reliable reliever Connor Hutchinson on the mound, was fueled by some sloppy play, four walks…and an unforgiveable no-call by the umpires on an obvious infield fly with no outs.  It was simply more than the youthful Trojans could endure.
"To hang with a #1 seed and one of the highest ranked teams in the area for six innings…I'm pretty happy about that,"  said Welker after his post-game 'keep your chin up' meeting with his team in left field.
"That's a really good baseball team.  But the dam blew open and the floods came in the sixth, but I think we battled for most of that game.  We had opportunities to stay in the game.  We got out of a couple of tough innings early.  We held Mitch Roether to one hit (.419, 4 homers, and 25 RBIs), and we had eight hits tonight.  So you talk about us putting the ball in play against a team that shuts a lot of people out?  The result wasn't what we wanted – we had the terrible inning – but I'd rather play that team right now [as a tuneup] than go beat someone 22-0."
Beavercreek got off quickly, scoring a pair of runs in the second inning on a ground single by Roether and a botched double steal in which Troy chased the runner on first base while the one on third scored.
'Creek held on to that 2-0 lead as starter Jake Wolf retired the first nine hitters he faced, and didn't give up a hit until the fourth when Troy finally scored on an RBI single to center by Caleb Fogary , driving in Ryder Kirtly who walked to lead off the inning.
Troy missed its big opportunity in the fifth against Wolf, when they loaded the sacks with two out…and Prouty was retired without driving them in.
Then the sixth.
Connor Hutchinson is usually a strike thrower, and pitched his way through a jam in the fifth.  But in the sixth the plate must have look like a postage stamp.  It started with a single, then a sac bunt that went for a single, a walk, followed by two more walks, and then a towering fly ball behind the second baseman, about twenty feet out into the outfield.  Troy centerfielder Baylee Shepherd made a running attempt to catch it…but it was a play that should have been called an infield fly by the umpires – the batter-runner declared out and the runners on base can run at their own risk.  Neither umpire made a call, the ball dropped, confusion reigned, and Beavercreek ended up scoring two runs.
"Both of them said they lost the ball – neither one of them saw it.  Neither one of them,"  said Welker, post-game.  "I should have told them that we caught the thing, and seen what they did."
Hutchinson was in a real pickle then, the emotional drain of the dropped fly ball costing him not only an out, but a pair of runs.  He would give up four more hits before recording the final out of the inning…and when they finally got that out on a 4-6-3 double play Beavercreek was leading, 9-1.
"Tough inning,"  said Welker.  "And the call wasn't the only reason that inning happened.  We did our part, too.  But it sure helped turn the momentum."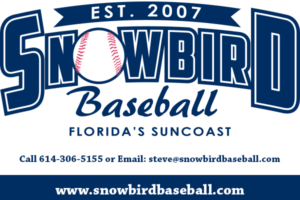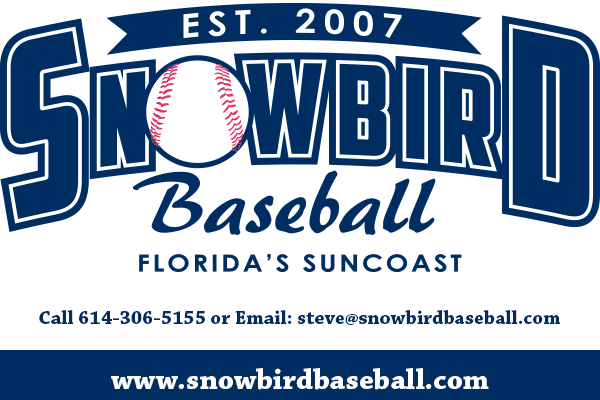 Indeed.  And to their credit Troy came back in the bottom of the sixth to plate a pair of run on hits by Hutchinson, Eli Smith, and Eli Donnan to make it 9-3, but by then 'Creek had pulled the bus up behind the Troy dugout and had the engine running.
Beavercreek (23-3) would take the game for their 12th win in a row…with 9 runs on 8 hits and committed 1 error.
Troy (15-9) would take the loss with 3 runs on 8 hits and committed two errors, not counting the unofficial error on an infield fly call.
"Umpiring has never cost us a game,"  smiled Welker.  "But it shouldn't impact the game, either."
And they say if you get far enough in the tournament, which starts next week, you're bound to see just about everything…if you keep winning.
Tuesday, Welker and the Trojans got a pretty good preview.