Coach Kyle Ahrens' softball team needs one win to tie the school record. If they get it, it'll come to start of the OHSAA sectional tournament. The Cavaliers look to continue one of the most successful regular seasons in program history with a strong run in the Division III tournament.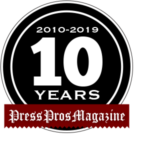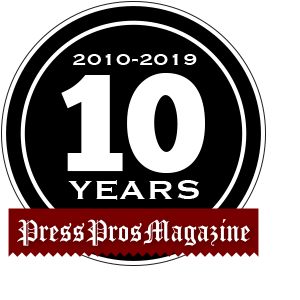 Coldwater, OH – There's a good reason the Coldwater Cavaliers have bounced back from an 0-7 conference record in 2019 to contending for the MAC title this season.
"The biggest thing is they didn't want to do that again," second-year coach Kyle Ahrens said of the program's quick turnaround. "They wanted to try to change the culture and the expectations of the program. They're doing that. We're getting people to come out here who probably have never seen a softball game before. That's good. They deserve a lot of credit."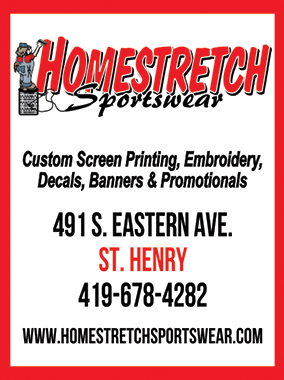 If you haven't been out to Diamond No. 9 at Coldwater High School then you're missing out. The Cavaliers have put together one of the best seasons in program history. Sitting at 18-7, the Cavaliers are one game away from tying the school record for wins in a season.
As impressive as that is, it's even more so considering the Cavaliers have one senior on the roster. The ace in the circle is a freshman. And many of the team's big bats entered this season with no varsity experience thanks to the 2020 season getting cancelled because of the coronavirus pandemic.
"This team has a ton of fight," said senior Molly Steinke. "If we're down we've come back in a lot of games. I've never seen that from a Coldwater softball team like this before. We're never out of a game."
Coldwater takes that fight into the OHSAA sectional tournament that begins Monday. Coldwater, seeded No. 6 in the Division III Lima Bath bracket, hosts No. 12 Ottawa-Glandorf at 5 p.m. Tuesday. The winner advances to play at No. 3 Van Buren on Friday.
A 19th victory for Coldwater ties the school record set in 1994, 1999, 2002 and 2007.
"I'm excited to get to (the postseason)," Ahrens said. "Get to tournament and see what we can do. Our district is really, really tough. We just have to go out and play and see what happens."
With freshman Madison Wendel in the circle the result has more often been a win. She achieved her 200th strikeout in a 5-1 loss to Russia on Saturday that was more about defensive miscues than being overmatched.
"She gives us a chance to win. We just have to play clean defense. That's been our thing all year long," Ahrens said. "They give it their best every game. That's the bottom line. I'll take our chances with what we have on the mound every game. These kids give it their all every time they come out."
In one season Wendel already ranks ninth all-time in the MAC in strikeouts. She's on pace to break the MAC-record 766 strikeouts Dana Hartings had for Marion Local. As for the Cavaliers' record book, Wendel has already topped Katie Harlamert's single-season record of 154 in 2001. She's halfway to Maddie Steinke's school-record 396 strikeouts in a career (2016-19).
"(Getting 200 strikeouts) was my goal. I was trying to get 300 but we'll get that next season," Wendel said. "It's really cool. I just have to keep giving my defense chances to make plays. That's pretty much my job on this team. If I can get a strikeout then I get a strikeout."
Coldwater's regular starters include three juniors, three sophomores and three freshmen. And Steinke. The Cavs' lone senior has embraced her leadership role.
"I just try to hold them accountable. Get them fired up," Steinke said. "Also, try to support each other and keep your head high when you do make errors because they are young.
"(Being the only senior) doesn't really bother me because the freshmen have stepped up a lot. Just being a young team we had to shake some things out in the early games. Since then we've kind of taken off and played good as a team."
Steinke leads the team with a .477 average, 13 doubles and is tied with 33 runs scored.
"She makes plays for me in the outfield and she has a big bat. She really helps us," Wendel said. "We all are excited for each other. Whenever someone makes a play we're always cheering each other on."
That includes homers. The Cavaliers have belted 28 this season. Steinke's seven home runs would be both single season and career records … if not for Wendel and Steinke's freshman sister, Claire. Wendel has 10 homers and Claire Steinke has eight.
Carly Post held both records with her six homers in 2017.
"It's been a lot of home runs this year. Definitely fun to watch," Molly Steinke said.
Steinke doesn't mind her kid sister has more homers than her … even if Claire brings it up from time to time.
"Oh definitely (she does)," Molly said, grinning. "She's a competitor for sure. We support each other no matter what. … I got to play with two of my sisters in high school so that's awesome."
Also awesome? If Fort Recovery (14-9 overall, 3-2 MAC) beats Minster (15-6, 5-1 MAC) on Saturday, then Minster and Coldwater tie for the MAC title at 5-2. Coldwater hasn't won a MAC title since 2008.
"The last season (we played in 2019) we lost to every team in the MAC," Molly Steinke said. "Now we're playing with every single one of them. It's been fun for sure."