Three outs separated Troy from a first-round sectional tournament victory against Centerville. But the Elks didn't oblige, sending 14 batters to the plate and scoring 10 runs in the seventh for a 14-6 victory on Monday.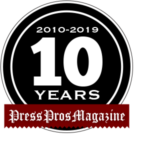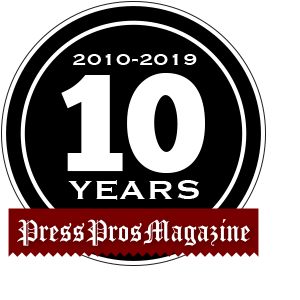 Troy, OH – Twelve of the 13 players on Troy High School's softball team – including seven juniors – return next season. It's a formidable roster that should build on this season's success.
"We're going to be a team to deal with next year," Troy coach Scott Beeler said.
The Trojans were three outs away from being that team this postseason. Hosting Centerville in the Division I sectional tournament on Monday, Troy had their fans making plans for the second round with a two-run rally in the bottom of the sixth. Troy led 5-4 and were three outs away from advancing.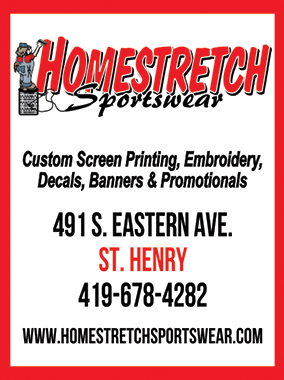 By the time Troy recorded the first out in the top of the seventh Centerville had scored seven runs. The Elks tacked on three more for a wild 10-run inning, punctuating by freshman Ardyn Hopf's go-ahead grand slam. When the inning was over, Centerville's 14 batters combined for eight hits (including two doubles, a triple and grand slam), a walk, a hit batter and a stunning victory.
Troy added a run in the bottom of the seventh for one of those ever-so-deceiving, closer-than-it looks final score of 14-6.
"We didn't really make any errors in that last inning. But (the Elks) were able to get some kids on," Beeler said. "We threw one bad pitch. That's all it takes. A good team will start hitting the ball. It's like blood in the water to a shark.  It's nothing our girls did wrong. (Centerville) did everything right. We didn't give up."
That was never an option. Not with lone senior Caroline Turnbull in the dugout. The happy-go-lucky leftfielder, who earned her way to starting spot roughly midway through the season, said her main role as a senior was to keep the team upbeat.
It's not coincidence Turnbull's walk-up song is "Sweet Caroline" by classic crooner Neil Diamond. Sure the name matches Turnbull's. But it's a song everybody loves … just like Turnbull's attitude.
"It's an old song and everyone knows it. Everyone can sing along," Turnbull. "I like it so much. It makes this dopamine rush to your head when you hear it. It doesn't necessarily get me hype. It just makes me smile. I just go up to the plate and do what I know how to do without thinking. I feel like when I do that everyone else in the dugout gets that feeling where they're calm, cool, collected. That's why I love that song so much."
Appropriately, Turnbull provided Troy's first "ba, ba, ba!" moment in the third inning. The .500-hitter (16-for-32 coming into the game) delivered Troy's first hit off sophomore Ashley Arnold, Centerville's hard-throwing hurler, with a single.
"Me hitting her tonight was a really big deal to me," Turnbull said. "Even though it didn't really start anything it showed everyone else if I can do it – the No. 9 batter – then everyone else should be smoking the ball."
Troy eventually did that in the fifth. Trailing 3-0, the Trojans scored three of their own. Turnbull drew a one-out walk. Junior Allyson Burns singled and junior Briana Lavender followed with an RBI single. Junior Lauren Fonner then smacked a two-run double to tie the game.
Centerville regained the lead in the top of the sixth with an RBI single from freshman Hayley Arnold. The Trojans' defense ended the threat by getting two flyouts to Turnbull in left, then chasing down an Elks' baserunner in a half-dozen throw rundown.
Troy regained the lead in the bottom of the sixth. Junior Erin Bruce hit a one-out single and scored the tying run on Burns' two-out single. Lavender's double pushed across the go-ahead run.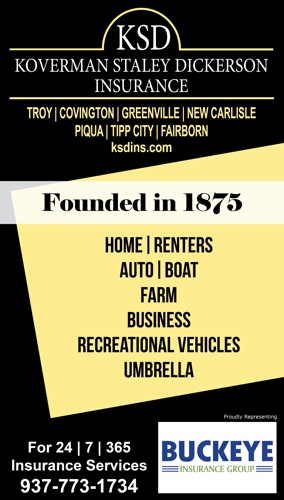 "The GWOC is loaded with teams this year," Beeler said of the Greater Western Ohio Conference that claimed four of the top seven seeds in the Dayton sectional brackets. "I was glad to see we were able to hang with them, and actually be ahead in the seventh inning. I knew they were going to be a good team.
"I also knew we had the girls to get the win. We did, we just weren't able to finish it."
Troy finished with nine hits and left nine runners on base against the Arnolds. Ashley allowed all nine hits and six runs in 6.2 innings. She struck out 11 and walked five. Hayley came in for one pitch to close out the game with a groundout.
Burns and Lavender both had two hits. Lavender and Fonner both knocked in two runs.
Centerville managed 11 hits and nine runs in six innings off sophomore starter Abby Welbaum. She struck out five and walked two.
Junior Lilly James pitched the seventh, allowing five hits and five runs. She struck out one and walked one.
Hopf did most of the damage, going 4-for-5 with nine RBI for the Elks, who stranded six.
The seeds say it was an upset. Troy (21-5) was voted the No. 4 seed in the sectional draw and Centerville No. 7. The Elks, though, played a tough regular-season schedule that accounted for their 14-10 record. Beeler said his seeding vote had Centerville at No. 5 behind Miamisburg, Beavercreek, Lebanon and Northmont (as coaches can't vote for their own team).
Centerville had other options where to go on the sectional bracket but chose a rare first-round game with highly-seeded teams.
"When they first did pick us I was a little upset," Beeler said. "I thought they were coming after us. But after I thought about it for a while, I realized they already beat Beavercreek and competed with Northmont. I think they felt this was a bracket … if they wanted to get through sectionals and into this was the best bracket."
On the flip side over in the Miami Valley League, coaches might have looked at Troy's record as somewhat inflated against lesser competition compared to the GWOC. The Trojans, though, represented themselves and the MVL well.
"One of the things I think people didn't take serious about us was our record. They thought our record was soft," said Beeler, adding he plans to upgrade the program's schedule with GWOC teams next season. "I hope we proved tonight that we are a team that you need to be ready for. Yeah, we kind of fell apart at the end there. But these girls are going to be damn good next year."
Turnbull agrees. She won't be able to join them on the field, but she'll be in the stands as time allows. Turnbull plans to attend Sinclair Community College for a chemical engineering program that will allow her to eventually transfer to the University of Dayton. She already has her eye on playing club softball, or at the least intramural.
"I'll still come back and I'll still watch them. I'll watch them grow," Turnbull said. "I said to the team at the end of the game, 'now you know exactly what you need to do next season. Even though I'm not there, you will do great.'
"I want them to go out there and have fun. They're all really good, but not everyone is going to play in college. This is your season to play and look back on those memories. I feel like I was rewarded for (my hard work and positive attitude). I earned it. I proved myself to be worthy of that starting spot. Even though I wasn't a varsity player before I was now. That meant a lot to me. … I just love the game. The fact I might get to play again (in college), that's what makes me happy."