The music industry is defined by groups that were one-hit wonders. But while this group had more, it's only known for one.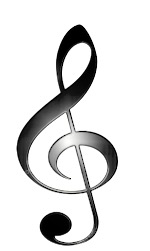 When the group Hamilton, Joe Frank, and Reynolds burst onto to the pop music scene in 1971 with a smash hit entitled, Don't Pull Your Love, disc jockeys across the country assured the world that they were a group here to stay.
The first of many, many hits," said WLW music savant Jim LaBarbara (the music professor), who back then was spinning records on his nightly show, before the station turned to the talk radio format some years later.
And to make such a claim was risky, given that the music industry was littered with recordings that turned out to be the 'one and only' hit for groups like the Cascades (Rhythm Of The Falling Rain), Gary Lewis and The Playboys (This Diamond Ring), and a list so long there's not paper enough to list it.
Hamilton (Dan Hamilton, lead guitar and vocalist), Joe Frank Carollo (bass and vocals) and Tommy Reynolds (keyboard and vocals) were a little-heard-of soft rock group out of Los Angeles who's only claim to fame previously was playing in the 60s group (The T-Bones) that recorded an instrumental called No Matter What Shape (Your Stomach's In) that eventually became the theme song for Alka-Seltzer commercials.
But in the winter of 1970 song writers Brian Potter and Dennis Lambert were trying to find someone to like and record a song they had written for the group Grass Roots, which turned it down, calling it "a bit lightweight".
That group's producer, Steve Barri, turned to Hamilton, Frank, and Reynolds, who liked it, agreed to record it, and through Barri signed a contract with ABC Records the same day they recorded it in December, 1970.
It was released the following April, quickly rose to #4 on the Billboard charts, and within months had sold over a million copies of the 45 rpm recording, world-wide. Hamilton, Joe Frank, and Reynolds were surely on their way to status not unlike other contemporaries, the Bee-Gees, the Beach Boys, and The Association, right?
Not exactly, for while they did record two more notable hits entitled Fallin' in Love and Winners and Losers in 1975, they literally disappeared from radio playlists after that.
And Dan Hamilton, whose voice and sound was acclaimed and even compared to the likes of Elvis Presley's, had an even greater misfortune, dying prematurely from a rare disease, Cushing's Syndrome, the day before Christmas, 1994. He was 48.
If you were in high school fifty years this song will bring back a lot of memories. It was 'the' huge hit of the summer of '71, and to this day the one song that defines the brief and promising career of a group guaranteed to fulfill the hype.
The one song they were known for…Hamilton, Joe Frank, and Reynolds.