Accustomed to competition and expectation, Bishop Hartley's Kami Kortokrax makes it look easy as one of the top players in the country.  And she doesn't get it from strangers.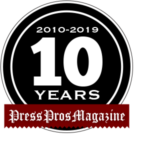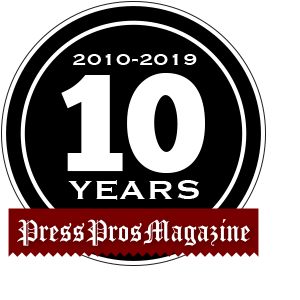 Columbus – Never mind that her woefully inexperienced, struggling Hartley softball team was in the throes of a lopsided doubleheader sweep at the hands of Heath on a sun-splashed Saturday afternoon. There was senior shortstop Kami Kortokrax smiling ear to ear and chattering a mile a minute, banging gloves with her teammates and encouraging them after some rather unsightly defensive miscues.
The ultimate team player and ambassador for her school, Kortokrax would never admit it, but high school softball is merely a two-month bridge between her "real" seasons in the fall and summer for the nationally-renowned Chicago-based Beverly Bandits. Oh, by the way, she's an accomplished basketball player who made second-team All-Ohio, a National Honor Society and Academic All-Ohio student carrying a 3.92 grade point average, and was homecoming queen to boot.
For Kortokrax, an Ohio State signee and the No. 33-ranked player nationally in the class of 2021 according to Extra Innings Softball, sharing the field with less accomplished teammates and opponents must be more than a little frustrating. As the Hawks' only true threat on a roster with two seniors and a junior, the powerfully built yet agile 5-foot-10 dynamo rarely sees a good pitch to hit. But that didn't stop her from diving after grounders in the hole and making a spectacular layout catch in short centerfield against Heath.
"You can't imagine how much Kami loves this game," said her mother, Mindy Drayer, who spent 20 years as a weekend news anchor on WCMH-TV and now hosts a radio show on WTVN 610 AM. "Nothing gives her more joy. When she's not traveling across the country playing in tournaments and playing for Hartley, she's watching all of her friends play on TV and coaching a youth team. She's been champing at the bit to get to this level forever."
Kortokrax comes from grade-A stock. Her father, Randy, set 15 school records in a Hall of Fame basketball career at then-Findlay College, finishing with 2,575 points and 1,243 rebounds. He then embarked on a pro slow-pitch softball career with Steele's Hitmen in which he was selected All-World nine times and ranked by USA Softball as one of the top 25 players in history. He has coached boys basketball at Hartley the past 21 seasons, racking up 316 wins. Mindy was a softball standout at Westerville North.
Kami's grandfather, Dick Kortokrax, won an Ohio-record 890 games during a 56-year career coaching boys basketball, 41 at Kalida. Her brother, Kylan, will be a redshirt freshman pitcher at Otterbein in 2022.
The family dynamic certainly has played a role in Kami's success and ultra-competitive nature. Her parents playfully trash-talk one another on end and Kami insisted that a fierce sibling rivalry with Kylan has only made her tougher.
"That's just the way we're wired," Kami said. "I'm super competitive in everything. Honestly, I really don't put much time into basketball, but I grew to love it and I will really miss it. It's the same deal with my grades. I never really cared about getting great grades. It kind of just happened."
By all accounts, Kami was a natural from the time she began playing t-ball at the age of 5.
"There was never a time I didn't love it," Kami said. "I love a lot of sports, but softball has always been my thing. My parents were always very supportive without pushing me into anything. They made me fall in love with the sport. I practically grew up in Hoff Park (in Westerville). Mom coached me when I was little and Dad would pitch to me whenever I asked. He was a great athlete and knows what it takes to be the best. Those two are my heroes."
By the time she reached seventh grade, Kortokrax played for the Ohio Lasers with girls sometimes two and three years older.
"At first, my coach told me I was really far behind the other girls, but I wasn't going to let that stop me," she said. "That's where I made my biggest jump. Playing at that level forces you to get better."
In short time, Randy Kortokrax knew that his daughter had what it took to go a long way in softball if she so chose.
"More than anything, I just enjoyed watching her play, but as she starting moving up the ladder, I told her if she put the work into it, she could get a scholarship out of this," he said. "I left it all up to her. At the expense of her social life, she made all the sacrifices and never complained about it. It's really easy to cheer for somebody who puts in so much work."
His wife concurred: "There was never any doubt in my mind from the time she was a little girl that she was going to be a great athlete. Not only because of her talent but because of her passion for the game."
After her freshman season at Hartley, Kortokrax earned a spot on the Beverly Bandits, an age-group juggernaut. Every player in the U18 program has signed with or committed to a Division I school.
"It's been almost like a family business playing with the Bandits," Kortokrax said. "My parents have driven and flown me all over the country to events. We even take some of our family vacations in those places. The level of play is just unbelievable and we've all built lasting bonds."
At Hartley, Kortokrax had a breakout sophomore season, batting .626 with six homers, six triples and 42 RBI. Her junior campaign and a substantial chunk of her subsequent summer season were cancelled due to COVID-19 concerns.
She averaged 17 points and 10 rebounds while shooting 56 percent from the field, 46 percent from three-point range, on the hardwood this past season.
This spring, she is batting .574 with six homers, 17 RBI and 10 runs with a robust 1.149 slugging percentage and a 1.846 OPS. She was been walked 18 times. She has 57 assists and a .970 fielding percentage.
"This is my fourth head coach in four years and we have just two girls back with varsity experience, so this has been a totally different experience," Kortokrax said. "Sure, it's been frustrating at times – I've been walked twice in every league game so far – but I've tried to keep a positive attitude. When I see a pitch I think I can hit, I want to be real aggressive. I'll go out of the strike zone if I have to."
Hartley coach Allie Smith said Kortokrax has been an invaluable asset, not only because of her obvious skills, but as a leader on the field and in the dugout for a 6-12 team.
"Kami brings so many intangibles to the table, most notably her work ethic, energy and hunger to succeed," Smith said. "With a very young team, the girls sometimes don't believe in themselves. Kami pushes them to be their best, but does so in a very encouraging, positive way. Although I know how frustrated she must be getting so few opportunities to hit, I've never once seen her down."
After receiving offers from several Big Ten programs, Kortokrax committed to Ohio State in October of 2019 and signed last November as part of a five-member recruiting class. She had attended OSU's summer camps since sixth grade, earning a major award in her first year. Kortokrax aspires to go into sports broadcasting. She already has completed an internship, conducting interviews and shooting video for a local website.
Kortokrax would prefer to play shortstop for the Buckeyes, but for now is listed as utility player due to a glut of talented candidates.
"Kami is a born winner," coach Kelly Kovach Schoenly said on signing day. "Her passion and enthusiasm are contagious. She has a unique ability to make any team she is on better because of her energy and true love of the game. Athletically, she does it all. She can hit for power, has a strong arm, steals bases and can play just about anywhere on the field. I appreciate that she has put in the time and work and has gotten better with each summer.
"No doubt, she'll be a hometown favorite."