The pitching staff, led by No. 3 starter Jack Neely, was knocked around at will by Purdue and nullified a four-home-run performance by the batting order.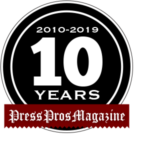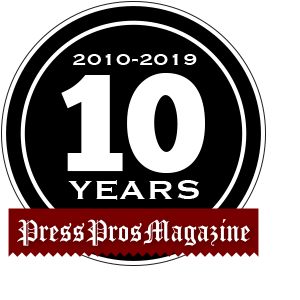 Columbus – The game was baseball, but the game within the game that Ohio State was forced to play on Sunday afternoon was chase down those Boilermakers.
If it was a board game, it would be a big seller.
The Buckeyes' bats boomed during Game 3 of the series in putting up crooked numbers in four innings and hitting four home runs, but they again could not outrun their raggedy pitching in a final game of a series.
The wind was blowing out briskly to the outfield walls, but 19 hits were not enough for Ohio State in a 16-15 loss to Purdue at Bill Davis Stadium.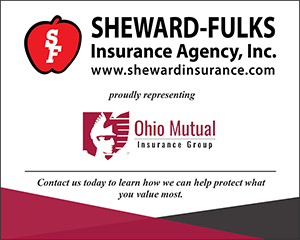 Yes, you certainly did read that final score correctly.
The game ended when right fielder Kade Kern struck out swinging with the tying run on third in the form of Nick Erwin.
"The story is we just weren't able to stop the bleeding on the defensive side of the ball,'' coach Greg Beals said. "We didn't execute a few times and they bled a ball in here and there. In the eighth inning they found a few holes against Trent Jones (for the deciding runs). He threw pretty well.''
Ohio State received home runs from Conner Pohl, Mitchell Okuley, Zach Dezenzo and Archer Brookman.
Outfielders thought they had a bead on many fly balls, but the wind pushed them over the wall.
"I have been in games like this before and it's a momentum thing with the offenses on both sides,'' Beals said. "Both offenses had momentum and contagious hitting going on.''
This Buckeyes ballclub is 3-6 in the third game of Big Ten series. This was the second straight week in which they couldn't sweep a series.
Yesterday, the body language from their hitters portrayed that, yes, we sure can come back and win.
Brookman, who went 3-for-5 with two runs batted in and three runs scored, said the players had confidence to overcome the Boilermakers. He hit two home runs on Saturday.
"The conditions were a factor today,'' he said. "It seemed as if every ball hit in the air had a chance to go out. There were a lot of home runs hit today. We couldn't pull out the victory, and that was tough. For sure, we're a resilient bunch and close-knit group and there was never any doubt on our side (that we could come back). We'll fight to the very last pitch.''
It was an opportunity lost, but Brookman said two out of three isn't bad.
Beals already began preparing for a road trip to Minneapolis next weekend to play Minnesota.
"There's still a lot of baseball to be played and we're still in position where we can make a lot of good things happen,'' he said. "I'm not going to look back and I'm not going to look too far forward. We're going to have a good week of preparation and get ready to go to Minnesota.''
It appeared that their offense would be good enough to save the day.
Behind 8-5, Ohio State scored two runs in the fourth on a groundout by Okuley and a double by Dezenzo. Five more runs came home in the fifth on two-run homers by Brookman and Okuley and a solo shot by Dezenzo.
But Purdue scored two in the sixth, four in the seventh and two in the eighth.
Everything looked rosy when first baseman Conner Pohl continued his torrid stretch of power hitting by hitting a three-run homer halfway up the scoreboard in right-center field in the first inning.
The lead grew to 5-0 in the second on the strength of a sacrifice bunt by Okuley and sacrifice fly to center by Kern.
Jack Neely, a 6-foot-8 transfer from the University of Texas, blew through Purdue batters the first two innings in striking out five.
Then everything again came undone for him when Miles Simington hit a three-run homer after a walk and infield hit and Ben Nisle followed with a solo shot.
The Boilermakers (11-20) were not done with Neely. They tacked on four runs in the fourth to lead 8-5.
What's disturbing is that this was the fourth straight start in which Neely was ineffective. He has reached the fifth inning in one of his nine starts.
Even though he wasn't the pitcher of record, he was sparkling against Iowa, Rutgers, Maryland and Indiana.
But he melted down against Michigan when rain began to fall and was hammered by Maryland and Penn State.
Left-hander Griffan Smith would have been the No. 3 starter from Opening Day, but he is building up his arm after having off-season surgery.
Yesterday, he was tagged for four runs in relief of Neely, including back-to-back home runs in the sixth.
Patrick Murphy gave up four runs in 1 1/3 innings and Trent Jones two in two-thirds of an inning.
It's imperative that the Game 3 starter give the ballclub a chance to win with the team needing every single victory it can get.
Remember, there is no conference tournament and Big Ten teams are playing a 44-game schedule rather than 56 games that ACC, SEC and Big 12 teams are playing.