The fifth-year senior first baseman hit his ninth home run of the season and had a double and single; Starter Garrett Burhenn threw 120 pitches in six innings to get his fourth victory.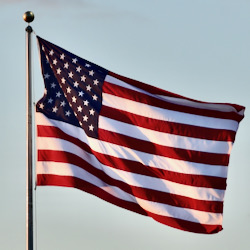 Columbus – It was a personal milestone for Ohio State first baseman Conner Pohl when he walked to the batter's box in the third inning Friday night to face Purdue starter Calvin Schapira.
This was career at bat No. 700, and it didn't matter much that, statistically speaking, it was a potential mismatch of lefty versus lefty.
Pohl hit the first pitch he saw well over the right field wall at Bill Davis Stadium for a home run.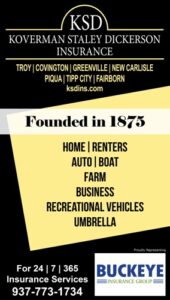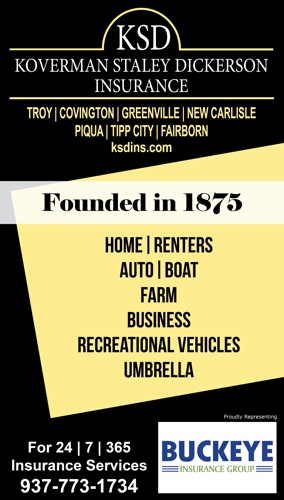 It looked like the ball burst out of one of those air-powered launchers that send souvenir t-shirts into the grandstands at Blue Jackets games.
The hitting was just beginning with Pohl poking a run-scoring double to the wall in left-center in the fourth and knocking a single down the right field line in the seventh in helping the Buckeyes gangster slap the Boilermakers 11-3.
Ohio State (16-13) won for the third time in four games in its drive to get back into the thick of the Big Ten race.
"I was really happy with the total engagement and energy that our ballclub had on the field, in the dugout and all around,'' coach Greg Beals said. "We had exams this week and maybe that was a load off their backs. Our guys certainly played like it tonight.''
A lot of players besides Pohl got into the act.
Shortstop Zach Dezenzo drove in four runs with a single in the second and bases-clearing triple to the wall in right in the sixth. Catcher Brent Todys went 2-for-3, including a two-run single in the first, and third baseman Nick Erwin went 3-for-4 with two runs scored and one run batted in.
Starter Garrett Burhenn hiked his record to 4-2 by striking out nine and giving up four walks, eight hits and three runs in six innings. He matched a career high with 120 pitches.
But it was Pohl, a senior from Arcanum, who was the focal point. He raised his hitting streak to 11 games and in turn reached base safely for the 19th straight game.
Asked about his big night and he chose to start with the team continuing to come out of a season-long funk at the plate.
"As a whole, as a team, our approach has been to get on base and to score runs with our pitching being as good as it is,'' Pohl said. "We knew that we had to score runs any way possible, and getting on base is the key to that.''
Not so fast, big guy. What about you?
Pohl did hit his ninth home run of the season.
Take a look at these statistics through 29 games: He batting .255 and leads the team in home runs, runs batted in (23), slugging percentage (.555) and total bases (61), is second in runs (20) and third in hits (28), doubles (8) and walks (13).
His plan has been to get his pitch and hit it hard, that's all.
"In talking with (assistant coach Matt) Angle and refining my approach as a whole, I don't need to try to lift home runs,'' he said. "I just know that barrels win (games), and I'm catching a lot more barrels than I had been in past couple years. Good things happen when you barrel up balls.''
It's easy to spot Pohl. He stands 6 feet 5 and weighs approximately 240 pounds. But he is not demonstrative and isn't a holler guy.
With Dezenzo and center fielder Kade Kern, Pohl has been a link in the team's spine.
Beals appreciates what he does as a quiet leader.
"It's going to sound simple, but he's our captain,'' he said. "He's a fifth-year senior and he's our captain and we need a guy like him to embody the program and how we're going to go about playing. He's hitting home runs because he's taking good at bats. The quality of his at bats has been really, really good. He just sets the tempo, and you need that.''
The bat has been loud lately, but Pohl's defense has been big league quality since the beginning of the 2019 season. Few can dig the ball out of the dirt like him.
"It's comforting for all of us,'' Erwin said. "You look over there and he's a guy who is 6-5 and 240 and it's a good target to throw to. Especially as good as he has been defensively this year, that has taken a lot of pressure off us. All we have to do is catch the ball.''
Then Erwin talked about Pohl the overall baseball player and what he means to the Buckeyes.
"He's such a steady presence,'' he said. "He never really gets too high or too low. He's the same guy when he steps into the box. Right now, he has definitely picked it up and set the tone for us. When you look at him, you expect home runs and doubles. But he has done a lot of small stuff for us to win baseball games.''
It wasn't too long ago when Erwin, a junior, was one of the easiest outs in the conference.
Lately, though, his body language at home plate has changed. He has turned into a gnat that pitchers don't like to pitch against.
Last night, he had two opposite-field singles to right and a single up the middle. He also walked with the bases loaded in the sixth and scored.
"Nick has been dissatisfied where he has been offensively, and in the last couple of weeks he has worked really hard,'' Beals said. "He has been in the cages all the time getting plenty of swings and extra swings to make sure he is prepared and comfortable in the batter's box. It certainly paid off tonight.''
Erwin has been working a lot with Angle. Angle was a star center fielder for the Buckeyes and played nine seasons of minor league ball. In 2011, he got into 31 games for the Baltimore Orioles.
"I made a small adjustment,'' Erwin said. "Timing-wise I felt off a little bit. I wanted to start early and be able to hit my fastball. I think a lot of us tonight timed the fastball and did some damage.''