In his eleventh year as coach at Fort Recovery, Jerry Kaup has taken his team to the verge of ultimate success twice, and patiently waits for the next cycle of talent to come of age.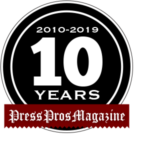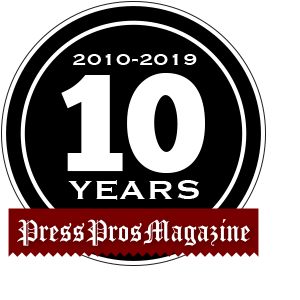 Russia, OH – Without reservation, I'm bold to say that Fort Recovery's Jerry Kaup is one of the most interesting coaches in Ohio High School Athletic Association baseball.
He's not as well known as Tipp City's Bruce Cahill, who now has 38 years and 706 career wins.
He's not as successful as Minster's Mike Wiss, who has three state titles to his credit…or Newark Catholic's John Canizzaro, who has eight.
He's not as visible as someone like Tom Held, at Defiance, who's gotten so much media attention for developing future major league pitchers Chad Billingsley, Jon Niese, and Division I college pitchers like Shay Smiddy (University of Louisville).,
But without Jerry Kaup it's pretty safe to say that Fort Recovery baseball would not be what it is…or it might not be at all.  He took over the program in 2011 at a time when candidates to coach were hardly standing in line.
Considering his words carefully Saturday, Kaup smiled as he said, "It was not a sought-after position.  Let's put it that way.  But the athletic director at the time and I had a good relationship and she asked me what it would take to get a coach that could develop a program that the community and school could be proud of.  I told her to set the salary at $50,000 and she'd have fabulous candidates and a winning program – one to be proud of.  Of course she said…well that's ridiculous, that she basically wanted someone who would do it for nothing, but we talked and I told her I would give it a try.  That was eleven years ago, I'm still doing it, and I enjoy it."
Here's why he's so interesting.  Jerry Kaup doesn't have a rich baseball background.  Rather, he has a successful background in the field of pharmacy, the owner of Kaup Pharmacy stores in Fort Recovery, Union City, and Versailles.  But his baseball instincts are as good as his knowledge of Vicodin and Ibuprofen, and his prescription for success at Fort Recovery has been not unlike a prescription for someone with a cold – time, and patience.
Blessed with pitching arms like Jackson Hobbs and Nick Thwaits, and position players with familiar community names like Homan, Wendel, and Post, Kaup guided the Indians to the Division IV state semi-finals in 2015 and '16, where they lost both times to eventual state champion Newark Catholic.
His formula?  Allow talent to seek its own level, adjust to the competition, and grow to the challenge of winning.
His default strategy?  Understanding and patience for the reality that success (winning) is never guaranteed.  If the environment is good the talent will develop according to the challenge, and there's no better example than his 2021 team.
By way of record the Indians were 4-10 entering a Saturday doubleheader with Russia, one of the top teams in the Shelby County League (14-5) and a strong candidate for district success in the upcoming state tournament.  Junior right-hand pitcher Brock Dues went to the mound and demonstrated Kaup's philosophy of talent seeking its own level.
Dues gave up a run in the first and one in the fourth on his way to a complete game 4-hitter.  The problem was, Russia's Xavier Phlipot pitched a complete-game 3-hitter, and didn't give up ANY runs, to win, 2-0.
"I was proud of the way Brock pitched today,"  said Kaup.  "They hit a couple of balls hard in the first inning.  I don't know…if we hit perfect cutoffs maybe we have a chance to cut down that first run.  And the second run scored on a strike three that got away from the catcher."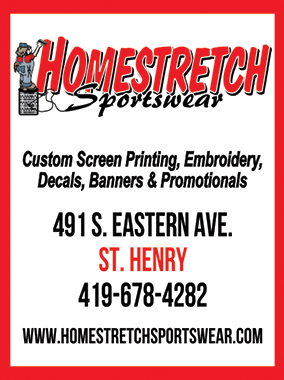 Like anyone with an interest in pharmaceuticals, or human development, Kaup tends to be 'big picture' in his perspective.  While his 2015 and '16 teams did not bring championship glory back to Fort Recovery, they did paint a picture of what's possible to youth baseball in the community.  He believes that his current 4-11 team can feed off that possibility…that what happened five years ago can happen again.
"This team is very young, but I enjoy them immensely,"  he assures.  "They're a great group of kids and they remember those teams.  They're talented, but we just haven't shown it yet.  We think if we can get into the tournament, get some pitching like Brock Dues gave us today, it's another new season, another new chapter."
And while Tom Held has him in quantity of players produced, Kaup has pitcher Nick Thwaits, who signed with the San Diego Padres after graduating in 2018 and is currently in his third year of professional baseball.
"He's a busy guy and I don't communicate with Nick a lot,"  says Kaup.  "But I hear reports on what he's doing, and he's been back once to spend some time with the kids.  I wish him the best.  We're all rooting for Nick and hope he gets to where we want him to get to."

In the meantime Jerry Kaup looks comfortable in his coaching skin – like he could do it for a long time, pharmacy willing.  More quiet and reserved, compared to coaching comtemporaries, it's what Kaup doesn't say that might make you nervous as a competitor.
"I feel very comfortable on the field and in the dugout,"  he grins.  "And when you take that course from the OHSAA on coaching, I don't think they mention winning one time during the eight hours.  It's about developing leadership and accountability.  I want them to learn about being an adult.  I want them to learn about what it takes to be successful.  I want them to be successful in life.  But don't get me wrong….I want to be successful as a coach, and I love it when we win.
"But it's awfully rewarding when one of my players becomes a chiropractor, too, or a CPA, or superintendent of schools."
Or a pharmacist?
"Of course,"  he laughs.  "It's a big deal to go on to success in life, in personal relationships, and to be a good teammate.  We weren't losers here today because Russia had two more runs than we did.  It's just a step you have to take."
Is coaching tougher than pharmacy, or business?
"They both can be challenging,"  he adds with a smile.  "You always need a strategy to be successful."
Or a 'prescription'.
Jerry Kaup has a very good inventory.