Casey once said the '62 Mets were so defensively deficient they struggled to catch a cold.  Tipp coach Bruce Cahill doesn't have anything that funny to counter with…only that it happens inexplicably too often for a 15-2 ball club.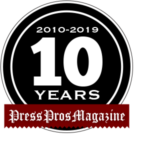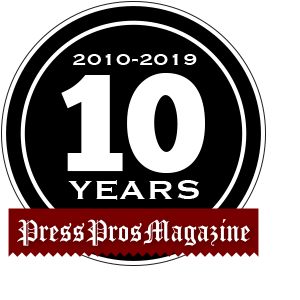 Sidney, OH – The 15-2 Tipp Red Devils wasted a wonderful starting pitching effort Friday evening from Troy Taylor.
Taylor pitched a complete game 3-hitter, struck out six, walked just two…and got beat 4-1 by the 13-6 Sidney Yellow Jackets.
He had a good fastball, command of an effective breaking ball, and one of the best change-ups seen this season. He pitched as well as coach Bruce Cahill and assistant Jim Johnson could have hoped for against a good MVL opponent on the road.  In fact, he didn't give up a hit until the bottom of the fifth when Sidney pitcher Ryan Caulfield led off the inning with a double to the gap in left center.  So the Sidney attack wasn't the issue for Taylor on Friday;  the issue was five costly errors by the Red Devils behind him that made his effort akin to swimming upstream.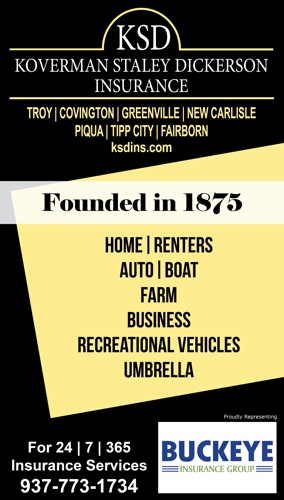 In the bottom of the first first baseman Jake Smith dropped a routine throw from third baseman Matt Salmon – runner on first with no one out.  The next Sidney hitter lifted a fly to left field that carried in the wind, but not beyond the glove of Red Devil left fielder Josh Dietz.  Dietz got a glove on it, dropped it, and The Yellow Jackets' Ryan Schloss scored all the way from first base.  Sidney led 1-0.
It would stay that way until the fourth, when Salmon came up with one out and cracked a home run off Caulfield that needed no wind support…over the chain link fence in left to tie the score at 1-1.
It gave Tipp a fresh start, and perhaps a fresh outlook, given the defensive liabilities that have followed them throughout their first seventeen games.  They had opportunities to score – twice – in the third and fourth innings when Caulfield gave up three of the four hits he surrendered for the game.  But both times, for want of a two-out hit, Tipp left runners stranded in scoring position.
Caulfield had his best start of the season, striking out 8 in a complete-game performance.  And the longer he pitched, the better he pitched, striking out five of the final six outs of the game.
"It's always good to have a game like this against Tipp,"  he grinned afterwards.  "They're the big dog in the league and it was fun to put 'em their place for once."
And he got all the help he needed, offensively, in the fifth when he led off with that double and then came on on an RBI single, a dribbler down the first base line and out into right field by teammate Gavin Roberts, the #9 hitter in the order.
An inning later…Tipp gave him all the insurance he would need. Jake Smith again dropped a throw from second baseman Max Dunaway on a routine ground ball to allow the lead-off runner on board.  The next hitter, Jordan Lessing, crushed a double to left to drive in that run.  And then another error, this time on Dunaway when he dropped a throw covering first from first baseman Jared Billington.  The next hitter, Darrius Basil, then hit a line drive, head-high, at replacement left fielder Trey Davis that he missplayed, allowing Lessing to score the Jackets' fourth run.
Four runs scored, two unearned, on three Sidney hits and five Tipp errors.  But credit Ryan Caulfield, as well, for refusing to let Tipp off the mat and back into the game.
"He doesn't throw that hard – doesn't have the huge fastball –  but he's got a huge heart and he competes every time he goes out there," said 'Jackets' coach Tom Goffena.  "Sometimes he thinks he can strike everybody out and today was his game.  Today he was on."
Final line score:
Sidney had 4 runs on 3 hits and committed 1 error.
Tipp had 1 run on 4 hits and had 5 errors.
"It's not a surprise anymore,"  said Tipp's Bruce Cahill, who made his team run sprints after the game, then offered up some 'CTJ' time in a long huddle meeting in right field.  "The only surprise is that we're 15-2 and it hasn't cost us games before now."
"We make errors on routine throws to first base, like we're surprised that the ball gets thrown there.  It's disheartening, and before the game, during batting practice, I could sense we might have some issues.  Attitudes weren't like they should have been and I think we got on the bus flat, and we have a lot to play for.  Now we're a game behind Butler, but we're still 15-2 and capable of beating them (Sidney) when we play them on Monday with Salmon on the mound.  I would expect us to come out to play as an entirely different team.  But the errors today….how do you put yourself in that situation.  And it happens too often."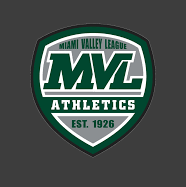 A week ago they were ranked #1 in the state in Division II.  When his mood finally improved Friday night Cahill grinned and spoke of Casey Stengel's '62 expansion Mets, naming them by position – Choo Choo Coleman (catcher), Ed Kranepool (first base), Joe Christopher (outfield), and Jay Hook (pitcher).  The Mets did some things in their early years that made them unpredictable, and interesting, to watch.
"I was encouraged when a bunch of them caught colds in St. Louis last week,"  said Stengel back in 1962, after an April series against the Cardinals.  "We hadn't caught much of anything up 'til then."
Bruce Cahill can't come up with anything that funny.  Only that it happens too often…for a team that's 15-2.