15-13 with five weeks left in their season, the Buckeyes face their prospect of making the NCAA post-season tourney with little wiggle room. "Just win, Baby"!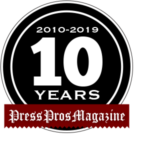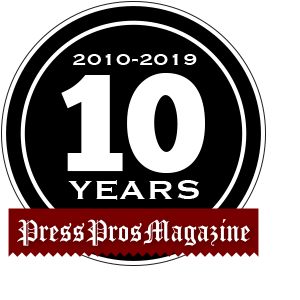 An email this week from a Columbus reader following last weekend's 2-1 series outcome with Penn State. It read:
"Did the Buckeyes lose their shot a making the NCAA tourney by not sweeping Penn State?" wrote Ken.
The answer amounts to multiple choice.
A)…Maybe, from the perspective that any team selected for the 64-team field may have to have at least 30 wins, so every one you can get is precious. Some believe that this is the magic number. And all of Ohio State's wins will be conference wins, of course, given that the Big Ten chose not to play any non-conference opponents that currently have better RPI standing than a Purdue (165) or Minnesota (271), or Michigan State (230), the Buckeyes' next three opponents.
B)…Who the hell knows, given that among their 15 current wins five of them have come against Indiana and Michigan, and four against Maryland, Nebraska and Iowa, teams sitting above them currently in the Big Ten standings. So they do have some record of success against the best of the conference. And of course, there's that May 23, 24 weekend coming up when the Buckeyes travel to Bloomington to play both Nebraska and Indiana in a four-game series, a possible 'one-final-impression-to-make' scenario.
C)…There has always been some consideration given to teams that are hot when the final field is selected, in both basketball and baseball. So against teams that they should beat between now and May 30 – Purdue, Minnesota, Michigan State, and Northwestern – if they can sweep in those series, or win 10 of 12, and at least split with Indiana and Nebraska, well…your guess is as good as anyone's.
But the outlier in all of this is consistency, something that has evaded the Buckeyes since the Illinois series to open the season, when they hit, pitched, played defense, and took three of four against a talented Illini team that since has played .511 baseball.
So as Mark Znidar wrote last week, following the Sunday loss to Penn State, there's still a chance, but the Buckeyes have to win from here out. "Just win, Baby," Al Davis was famous for saying when he coached the Oakland Raiders.  Because…they have no choice, and someone else may not (win).
Starting with Purdue…a team with a 10-18 record and losers of three straight entering this weekend's series at Bill Davis.
The Boilers ranked 11th in Big Ten hitting (.242), just one place above Ohio State, which raised its cumulative batting average 10 points last weekend against Penn State, to .234.
In pitching Purdue ranks tenth (5.54 era), four spots beneath the Buckeyes, who rank 6th at 4.84.
Defensively, the black and gold have been dismal, ranking 11th in the conference…and beating out only Minnesota (12th) and Northwestern (13th) for the distinction of not being able to catch a cold.
So, the opportunity is there for Ohio State to improve its stock, but they have to hit on all cylinders, as they in the first two games with Penn State. And you can't have what happened in the Sunday finale – a 5-3 lead halfway through the game and then have the bullpen give up seven runs over the final four innings.
Signs of hope….
The continued production of freshman Kade Kern, in center field – hitting .365 and playing like he was born to be out there against more experienced competition.
Shortstop Zach Denzenzo, who had a good series against Penn State, and appears to have found the consistency you must have from a Division I shortstop. He's currently hitting .282.
The most overlooked player in the Big Ten (stat-wise), but oh-so-important to the Buckeyes is catcher Brent Todys, who juiced his batting average to .266 last weekend, and has now made hard contact in successive series (Maryland and Penn State). Todys had been counted on to hit in that .270 range, pre-season, and he seems to have joined the party.
Seth Lonsway, who raised his record to 2-4 and dropped his ERA to 3.34 with another predictable start against Penn State. He now has 71 strikeouts in 45.1 innings, second in the Big Ten to Maryland's Sean Burke, who has 72.
Sophomore Nate Karaffa, who last weekend popped up as a starter in left field and went 3 for 8 with a home run against the Nittany Lions.
And first baseman Conner Pohl, who flashes the leather and just three weeks ago was languishing beneath .200 at the plate…has raised his average to .240, and is hitting the ball hard now with regularity. Unfortunately, some of those hits are at people with gloves, but he also has 8 home runs and leads the team in RBIs with 21 (tied, actually, with Kade Kern).
That RPI thing? It's just my opinion as one who's played against teams that were supposed to be better, but like Znidar I think if you can win 12 of 16 from here to May 30 (.750 baseball) you have a shot. You never know what someone projected higher might, or might not do.  And as of April 29, the Buckeyes ranked #54 in terms of RPI.
Might, of course, is no guarantee, but it's worth playing for when last year you didn't get to play at all – another topic for another column.