Bradford fireballer Skipp Miller threw her eighth no-hitter this season … and just missed her sixth perfect game … as the Railroaders continued their impressive run this season with an 18-0, five-inning victory at Tri-Village this week.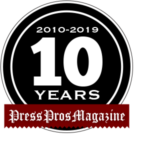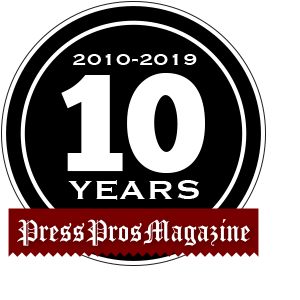 Bradford, OH – On the fifth pitch of her at-bat on Tuesday, Tri-Village High School lead-off hitter Morgan Hunt connected for a wicked line drive. Teammate Reece Arnett cheered enthusiastically from the on-deck circle, yelling Hunt's name.
Hunt's contact sailed foul. It whistled over the Bradford Railroaders' dugout on the first-base line and ricocheted off the roof of the baseball team's dugout on the adjacent field.
As with most teams that face Bradford, contact against fireballer Skipp Miller is worthy of praise no matter where it lands. Of the 389 batters Miller has faced this season, 21 have managed hits.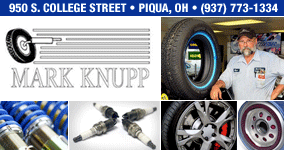 Miller struck out Hunt on the next pitch for one of her 12 K's in the 18-0 run-rule victory. She struck out the side in the second and third innings, and — after the lead-off batter reached on an error in the fourth — K'd the next three again.
Roughly 90 minutes later Miller had tossed her eighth no-hitter this season and fourth in her past six games. The other three came in consecutive no-no's against Mississinawa Valley, Newton and Houston last week.
Bradford coach Shon Schaffer remembers the first time he saw Miller pitch. She was a 12-U hurler playing in a tournament in Findlay. Schaffer, then getting settled in at the Railroaders' varsity coach, had a team playing on another field.
"Somebody said something about the Miller girl from Bradford," Schaffer said. "I went over there and she was overpowering at 12U. Very inconsistent. She hit people. The ball went over the fence. It was crazy but I was like, 'That girl throws hard!"
She still throws hard. And she's still crazy – crazy good.
Eight no-hitters. Five perfect games. A total of 256 strikeouts. Five runs allowed … and just one of them earned. As for that bout wildness? Miller has walked 13 batters this season.
Tri-Village (4-11) put four balls in play on Tuesday. Three resulted in groundouts and one was bobble at shortstop for an error. And to the Patriots' credit, 11 of those 12 strikeouts came with batters going down swinging against the Railroaders (17-2).
"Let's just put it in play and see what we can do," Tri-Village coach Emily Osborne said. "That's how we came into the game. Honestly, we had some balls hit. They're a tough team behind her."
Bradford's defense is solid, but one of the few drawbacks of having such a dominating pitcher is maintaining constant focus. Try as they might to concentrate, it's not surprising should their mind wander or they lose focus for a pitch or two.
Bradford shortstop Abby Fike's favorite part of softball is getting dirty on the infield. With Miller on the rubber her uniform stays clean most games, even if teammates jokingly tell Miller to let the other team hit the ball.
"I have a lot of trust in Skipp," Fike said. "I don't get a lot of action over there. But when I do I feel confidence because I know Skipp is a good pitcher. It's not going to get hit hard at me so I can just get it to first."
Bradford's losses have come to Arcanum – which turned the tables and no-hit Bradford in a 1-0, 10-inning thriller – and Division I power Miamisburg. The Vikings, ranked No. 4 in the Ohio High School Softball Coaches Association state poll, beat the Railroaders 2-0 last Saturday. It was during that game Miamisburg's coach told Miller and catcher Austy Miller that the sister battery was the best he's seen this season … regardless of division.
"It's a great feeling and it's super nice of him to say that," said Austy Miller, whose fifth-inning grand slam over the 200-foot sign in right field punctuated Tuesday's win. "It's good that he said that."
More than a couple Tri-Village batters got big eyes after Skipp Miller's 60-mph fastball (equivalent to a 95-mph pitch in baseball) zipped past them. Austy Miller doesn't flinch. She started catching Skipp from the start of those 12-U days. While Austy Miller wanted to be an infielder, practicing with her sister in the yard determined her future as a catcher.
"It helps a lot (being sisters)," Austy Miller said. "We're in the yard every day.  Any other catcher and pitcher only catch each other at practice. That we can do it outside of practice grows our bond stronger.  I never had a desire to be a catcher. From catching her in the yard I became one."
Skipp Miller said her mother, Sommer, got them into softball. Sommer was a pretty good player herself and could have played college ball as a catcher. These days, though, Sommer Miller leaves the catching to Austy.
"No, she refuses to catch me," said Skipp Miller, who gave a verbal commitment to play for Ohio University before throwing one pitch at the high school level. "She's like…my shins are too important."
The sister battery is also putting quite the charge into the Railroaders' offense. Austy leads the team with a .590 average, highlighted by eight doubles, six triples and four homers. Skipp is hitting .466 with nine doubles and five homers.

All nine of Bradford's regulars are hitting .339 or better with Buzz Brewer (.510), Izzy Hamilton (.510), Fike (.400), Rylee Canan (.377), Maggie Manuel (.366), Emma Canan (.344) and Nylani Beireis (.339). They've combined for 48 doubles and 10 triples.
As for power, six different 'Roaders have hit home runs … Skipp Miller (5), Austy Miller (4), Emma Canan (3), Beireis (3), Fike (2) and Rylee Canan (1).
"This is the best hitting team I've ever coached, by far," said Schaffer, now in his eighth season. "We've just had a lot of base hits. … We were talking before the game just about everybody has hit the ball over the fence. We're tough through the lineup."
Bradford faces one of its toughest challenges to date at the Katie Horstman Classic at Minster on Friday. Three of the four teams competing are ranked in the D-IV state poll with Russia (17-1) at No. 5 and Minster (14-3) and Bradford tied at No. 6. And don't underestimate Versailles (12-9), either.
"I'm hoping there are some low-scoring, tight games," Schaffer said. "Putting the pressure on just like it was with Arcanum and Miamisburg to get us read for the playoffs.
"Sometimes we lose focus (with Miller pitching). It almost has your defense unprepared sometimes. We work hard in practice on defense in case we run into that team, and you always do come tournament time when everyone is as good as you are."
The goal for Bradford, of course, is the D-IV state tournament. The Railroaders reached the state semifinals in 2018 when Skipp Miller was a freshman. She finished 23-2 with an 0.70 ERA and 303 strikeouts. Miller missed the 2019 softball season after tearing her ACL in basketball. Then 2020 was cancelled due to the coronavirus pandemic.
Back in 2018 the Railroaders were an unknown. Their 2018 district title was the fourth in program history (1986, 2004 and 2005). That trip to state marked Bradford's second appearance for a team, joining the 1982 football team. But even in 2019, without Miller on the rubber, the Railroaders reached the sectional final and finished with an 18-5 record.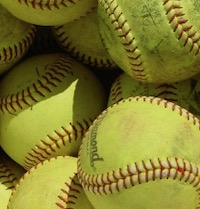 "I feel like we're known now," Skipp Miller said. "My freshman year we definitely snuck up on people. People did not expect us to go to state. We would joke around like, 'Oh maybe we'll go to state.' Then it actually happened. We were like, 'What?' We were thinking senior year we could maybe make it."
They're still thinking it. And so is Schaffer, who has the blessing … and curse … of leading the talented Railroaders.
"Every coach I talk to is like, 'It's tough for you this year,'" Schaffer said of the playful ribbing of having a team with few weaknesses. "I feel more pressure than I've felt in the eight years. It's fun but it's stressful at the same time."
Just like taking a swing at one of Miller's 60-mph fastballs.