Down 6-2 entering the bottom of the seventh, Versailles did the improbable, scoring five times unanswered to beat New Bremen in extra innings.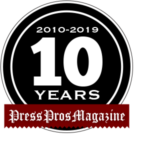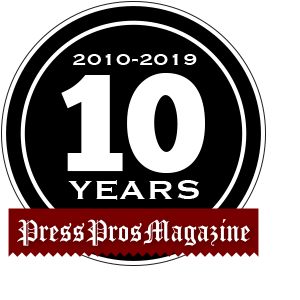 Versailles, OH – It can't look more dire for a high school baseball team than to trail by four runs in the bottom of the seventh, knowing you've only had four hits all day against the other team's pitcher.
And Tuesday Mitchell Hays and New Bremen had been that good, that dominant through six innings, to hold a 6-2 lead over host Versailles when the Tigers came to bat in the bottom of the seventh inning.
But to get there, and an eventual 7-6 Versailles win in eight innings…you have to appreciate the beginning, as well.
Both teams scored two runs in their respective halves in the first inning.  Versailles starter Ben Ruhenkamp couldn't find home plate, and New Bremen used a hit and a pair of walks to plate a pair of runs to take what looked like a confident lead.
But Versailles came to bat in the bottom of the first and took advantage of a base hit, and error, a fielder's choice and before you could wipe the dust out of your eyes from the 20 mile-per-hour wind they had tied it at 2-2.
It stayed that way until the fifth.  Ben Ruhenkamp suddenly found the strike zone in the second inning and made every New Bremen at bat an exercise in fighting off good pitches.  He had a couple of 1-2-3 innings, his confidence grew, and suddenly he looked like Cy Young.
Mitchell Hays is one of the best pitchers in the MAC, as well as one of the league's top competitors.  And when he came out for the second inning, like Ruhenkamp, he found his legs and settled in to throw 2-hit baseball for the next five innings, striking out five without walking a single batter.
Ruhenkamp did falter in the fifth, when Cardinal leadoff man Nick Alig lined a single to center, was advanced to second on a sac bunt, and eventual scored from third base on a wild pitch to give the Cardinals a 3-2 lead.
They added an inning later off reliever Noah McEldowney to go up 4-2…then added two in the top of the seventh off McEldowney, aided by three walks, to take that grim-looking 6-2 lead.
But before New Bremen could start the bus for the trip back to Auglaize County, first baseman Jacob Treon crushed a double to left center field.  One batter later, catcher Carson Bey, who had struggled at the plate recently and was 0-2 in the game, picked on a Hays fastball in the middle of the plate and crushed it over the left field fence, 315 feet away.  The margin was 4-2.
Mays retired the next two hitters on a a popup and a strikeout, but Eli McEldowney singled, Adam Kremer followed with a single, Noah McEldowney double to left scoring the runners on first and second and the score was tied at 6-6, and a brilliant afternoon for Hays was suddenly under the rear wheel of the bus.
It went to the eighth inning and Versailles coach Joe Harrmann summoned his third pitcher of the day, junior lefthander Landon Henry.  Henry threw strikes, attacked the Cardinal hitters, and retired the side in order to send the game to the bottom of the eighth.
In unlikely fashion, Jacob Treon again led off, hit another double to left center field off reliever Ben Blickle, and was standing on second base when Carson Bey came to the plate for the second time in as many innings.
Buoyed the confidence of hitting a home run just ten minutes prior, he picked on the third pitch he saw from Blickle and lined another shot to left that hit in front of the warning track and skipped over the fence, scoring Treon with the winning run on Bey's ground rule double.  This one had more top spin than the inning before, or he would have had back-to-back bombs.
"The home run was a boost to my confidence,"  said Bey later, admitting that he had been struggling to hit.  "But it also gave our dugout some confidence and energy, and we carried that into the eighth inning.  And props to Jacob Treon for getting two doubles right in front of me.  He helped out a lot.  I just tried to do my part."
High school innocence is refreshing, isn't it?  The rarest of rare in baseball – to come to the plate in consecutive innings and hit the two hardest balls of the game back-to-back, and then trumpet the contributions of a teammate who got on base to give you the opportunity.  Carson Bey turned red-faced talking about what he had done.
But he wasn't alone.  Lost in the finish, and just as important, was the manner in which Ben Ruhenkamp survived that shaky first inning on the mound to settle in, become efficient, and pitch into the fifth to keep his team in the game and give them a chance.
"He's a competitor,"  said coach Joe Harrmann afterwards.  "He didn't let it rattle him, he knows how to compete, and he said I'm going to lock it down and we're going to get after it for the rest of the game.  And that's what he did.
"And Hays threw the ball well for them,"  added Harrmann.  "But I think we wore him out a little bit, ran up the pitch count, and it was just see what you can make happen.  And fortunately, we did it.  We were just hoping to get one up in that wind today."
As for Ben Ruhenkamp, he didn't have much to say and acted surprised that his contribution turned out to be so significant.
"My teammates,"  he said.  "They picked me up after the tough inning.  Adam Kremer always seems to be my pickup man.  They kept telling me to hang in there, that this was my game.  They stayed with me, and I give it to Carson for what he did in the seventh and eighth.  That was pretty sweet because he hadn't hit it much lately.  I think this is going to get him going."
Versailles won it with 7 runs on 7 hits and had 1 error.
New Bremen lost it with 6 runs on 6 hits with 2 errors,  and only two hits off Ben Ruhenkamp, a testament to Adam Kremer, perhaps – his pickup man.
And Landon Henry?  It's funny how baseball works.  He pitched an inning, faced three hitters, and got the win in relief.
"High school baseball at its best,"  a Versailles assistant said to me as he went out to rake the infield after the game.
Actually, baseball at its best…at any level!