Justin Krites came up aces while Anna's offense heated up for an 11-6 victory over Botkins on Monday.
By Colin Foster For Press Pros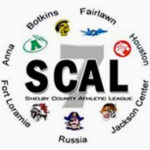 ANNA – A "good streak" continued on Monday thanks to a good streak of innings by relief pitcher Justin Krites.
The right-hander held Botkins to just one run over the final 5 1/3 innings, helping Anna defeat its rival for a second time this season and keep a stronghold of second place in the SCAL standings. Anna scored 10 runs over its last four at-bats.
"We're on a good streak, and it really helps us out and gives us confidence," Krites said after.
This one didn't look good initially for the Rockets, though.
Bryce Cobb spotted Anna (9-8, 5-2 SCAL) a 1-0 lead in the first inning after doubling, stealing third and scoring on an errant throw to the base.
But Botkins (10-8, 2-6 SCAL) scored five runs the next inning. All of the damage came with two outs on the scoreboard.
A single by Brant Metz started off the two-out rally. He worked his way around compliments of a Preston Free walk, a passed ball and wild pitch. Free and Isaac Cisco (catcher's interference) were on base for nine-hitter Brandt Boerger, who scored both with a single that took an unfriendly bounce off second base for the Rockets. Parker Geis later hit an RBI double and scored on a balk.
Not much happened later offensively for the Trojans, who managed just three hits off Krites after he replaced starter Travis Fogt in the second inning.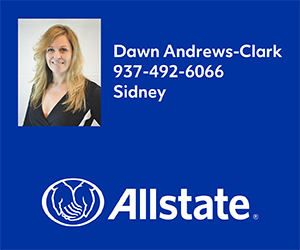 "He threw strikes and mixed it up on guys," Botkins coach Jason Jones said. "Our hitters have struggled all season. We've certainly been inconsistent. Our top three have been hitting well. Other guys hit in spurts. But for the most part, we are not hitting the ball well enough to beat these top teams – like Anna, Russia and Fort Loramie."
One fan urged Anna to "wake up" during its rocky defensive second inning.
Well,the Rockets soon did — one-upping Botkins with a six-run third.
The Trojans had four hits during their big inning. The Rockets didn't need many, taking advantage of four walks, a few wild pitches and a couple errors. McKane Finkenbine supplied a two-run double. Jacob Robinson had an RBI fielder's choice. The rest came home on Botkins' miscues.
"(Pitching and defense) usually isn't an issue for us," Jones said. "Usually, pitching and defense is what we do. He was pitching on a bit of short rest. He threw a good game Thursday. We used a lot of pitchers in a doubleheader this weekend, so we didn't have a lot of depth to go to unfortunately.
"We just made too many mistakes on defense," he added. "I think it was five or six unearned runs we gave up. We take them away and it's a tie ballgame just about."
Anna added a quartet of insurance runs in the sixth. Kohlton Carey hit a triple and scored on an RBI single by Cobb. A fielder's choice by Robinson plated another. Finkenbine and Carter Seigle followed with run-producing doubles.
"We got up 1-0 because we did things we like to do offensively, which is put pressure on their defense," Anna coach Kristian Althauser said.
"We put pressure on third with the steal attempt and they threw it down the line. We scored a run. Then we kind of went silent. We got down 5-1 and the guys were kind of feeling sorry for themselves. In the one inning when we really got rolling, they gave us more opportunities to put pressure on them and bunt and things like that. The guys hit some gaps well tonight. This a rare occasion here at Rocket Field when the wind is blowing out. It was definitely giving some fits out in the outfield tonight that it doesn't normally do."
Cobb and Finkenbine each tallied multiple hits for Anna.
Geis collected a pair of doubles for Botkins. Joining him with two hits was Ethan Motter. Carson Motter added a double.
Krites allowed three hits while striking out three and walking two.
"He's been our first reliever almost all year," Althauser said. "He comes in with some off-speed stuff, a little lighter stuff, that gives some teams fits. We extended him out — that's the longest he's went this year — and he did a nice job."
Asked if he'd be ready to go on Thursday, Krites replied "Heck yeah."
Anna will try to make it 10 out of 11 against league-leading Fort Loramie (14-2, 8-0 SCAL)