Jace Middleton says he was born on a baseball diamond, and seems destined to follow in the steps of his father as a Buckeye recruit and as far as his talent and pedigree will take him.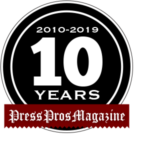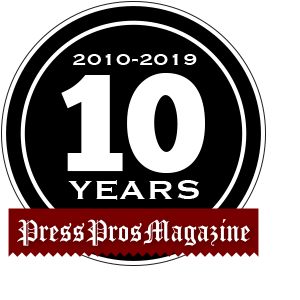 Lewis Center, OH – At 6-feet-5, 215 pounds, Olentangy senior pitcher/centerfielder Jace Middleton is regarded by many as a rare physical specimen. Before achieving anything of significance on a high school diamond, Ohio State already had offered Middleton a scholarship based purely on that raw, untapped potential and an impressive family bloodline.
Living up to that hype, however, often can be a daunting challenge for a teenager simply trying to enjoy the sport he loves. Middleton seems a bit uneasy dealing with the expectations of others.
"Other people seem to have goals for me, but I feel like I have absolutely nothing to prove to anybody else," Middleton said. "I set standards for myself … high standards focused on getting better every day in practice. I still feel like I have plenty to prove to myself."
Some could view Middleton as an enigma. He went 0-2 and batted .190 as a part-time contributor on a district championship team as a freshman. Limited to 11.1 innings in eight appearances by a back injury, Middleton went 0-1 with a 3.70 earned run average and batted .207 with seven RBI in 2019. Following a strong offseason, Middleton was excited for a breakout junior campaign, but the COVID-19 pandemic resulted in the cancellation of all spring sports.
Middleton has endured an up-and-down senior season for Olentangy (6-8). On the mound, he is 2-2 with a 5.91 ERA and 28 strikeouts. He is batting .417 with six doubles and coach Ryan Lucas called him "as good a centerfielder as we've ever had. … he can use his athleticism and long strides to run down balls in the gaps."
Lucas already had forged a long relationship with Jace's father, Matt, a former Ohio State standout and area high school coach and was excited to learn that the family had moved into the district.
"I knew from the first time I saw Jace as a young kid coming up in our camps, he had all the physical attributes," Lucas said. "We typically don't like to put freshmen on the varsity, but he looked the part and I wanted him to be around those older guys to learn from them. He was an every-day player as a sophomore who really gutted it out for us. Not getting to play in that junior season was critical, if for no other reason developing his own belief in himself. Physically, I know he can do it. He's just got to play more and find his way."
Matt Middleton said his son is a workaholic and a perfectionist but those attributes sometimes can work against him.
"Jace's issue is almost trying too hard to be perfect, and baseball just isn't that way," said Middleton. "Sometimes, he just needs to step off the mound and refocus. He can go off the rails really quickly, and as a coach I just cringe because I can see it coming. He can really dominate for stretches, but his command can sometimes be an issue."
Matt Middleton was a sixth-round draft choice of the Atlanta Braves coming out of St. Paris Graham High School in 1995, but opted to complete his four years at OSU instead. The 6-3, 195-pound infielder batted .327 with 26 homers, 144 RBI, 125 runs, 208 hits and an .899 OPS. He played one season for the Chillicothe Paints of the Independent Frontier League, then decided to pursue a teaching and coaching career.
He went on to serve as a head baseball coach at Jonathan Alder (2001-03), Kings Mills Kings (2004-07) and Upper Arlington (2010-14). He also was an assistant at Dublin Scioto and Indiana University. Middleton stepped away from coaching to spend more time watching his three sons compete in athletics. He will be promoted from assistant principal to principal at Hilliard Darby next fall.
Sports always has been the centerpiece of the Middleton family, which hails from Shelby County in western Ohio. Matt's father, Terry, coached 35 seasons at Indian Lake and West Liberty-Salem. His wife, Lisa, was a softball and field hockey standout at Watterson and now teaches in the Olentangy district. Her father, Pat Sergio, was a long-time football coach at Watterson and Centennial.
"I was practically born on a baseball diamond," Jace Middleton said. "I was always around my Dad's teams. Mom pitched to me a lot in the back yard. I can't say that I had a passion for baseball right away. I was sort of going back and forth between football and baseball. Everyone always told me I had a potential when I filled out."
Matt Middleton recalled the time when Lisa's mother drove Jace to baseball practice, and the 11-year-old refused to get out of the car, insisting he didn't like the sport.
"I was never one to push Jace into anything and typically I try to stay out of the way," Matt said, "but I felt like I had to intervene at that time. I just felt he had too much talent and potential to waste it. I tried to help him develop his skills and, most importantly, enjoy the game. He bloomed really, really quickly."
Middleton verbally committed to play at Ohio State in the fall of his sophomore year and made it official Nov. 11, 2020.
"I never pushed him that direction," Matt Middleton said. "Intrinsically, I was happy but mostly because I could see the excitement in his eyes when he left the visit. He's always been a Buckeye."
In between, Jace had a breakout junior football season in which he made 57 receptions for 856 yards with seven touchdowns and also had three interceptions at defensive back. He received interest from several Division I programs, many wishing to bulk him up to play tight end or outside linebacker. Middleton gave it some serious consideration before solidifying his commitment to baseball.
With a fastball that tops out at 91 mph, the right-handed pitcher and left-handed hitter (just like his father) is rated as the No. 10 senior prospect in Ohio by prepbaseballreport.com. His arsenal also includes a curveball, a slider/cutter and a still-developing change-up.
During a national signing day release, Ohio State coach Greg Beals said this of Middleton: "Jace is a real good athlete with power stuff on the mound."
Later, Beals reiterated that he and his staff were intrigued all along by Middleton's physical gifts and athleticism.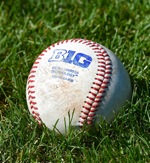 "The way the game is now, a greater number of players are recruited on their potential upside," he said. "We try to follow our guys, but it's a challenge with our schedule in the spring. I try to follow him on Twitter and other media. One of the things we really like about Jace is his mindset and commitment to getting better. We like the fact that he is a great athlete and can play the outfield as well, but when he gets here, developing that long-term overall potential as a pitcher is going to be our No. 1 priority. After that, we'll see."
Stepping away from his role as father, Matt Middleton assessed his son's chances of succeeding at Ohio State.
"Jace will have to improve a lot more to become an immediate impact player, but the physical skills are there and I know he will put in the work to get to that next level," he said. "I'm excited to watch him grow over the next five years."