For 14 games Tippecanoe has managed to overcome errors. They weren't so fortunate in game No. 15. Troy handed Tipp its first loss of the season with an 11-9 victory that came down to the final pitch.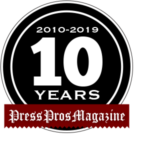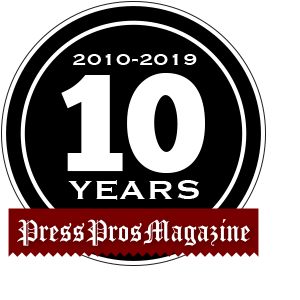 Tipp City, OH – Three seniors, five sophomores and a freshman. That group of nine high school baseball players comprised Troy's starting lineup against 25-A rival and undefeated Tippecanoe on Monday evening.
And it's likely the same group that will take on Tippecanoe in the rematch on Tuesday at Market Street Field. Only this time the Red Devils won't be undefeated.
Troy – like it did handing Vandalia Butler its first league loss on April 16 – again played giant killer with an 11-9 victory in Tipp City. The Trojans never had this one securely in hand, though, until the final out. With the bases loaded, senior third baseman Caleb Fogarty gloved a sharp grounder and tagged a Trojans' runner for the force out.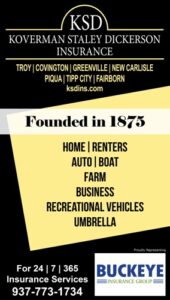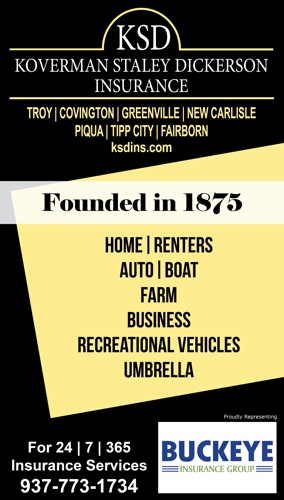 "I feel like that's the kind of team we are," Troy coach Ty Welker said of those victories over Tipp (14-1) and Butler (15-2). "We're young. We're not making any excuse but we have so much to learn. … It wasn't the cleanest game on either side. But we competed and battled. There have been games we don't compete and we surely competed tonight."
Unofficially, Troy (4) and Tipp (6) combined for 10 fielding errors. Tipp added another miscue on a wild throw on a pick-off attempt at first and two more running the basepaths.
It's a trend Tipp coach Bruce Cahill said he hasn't experienced since his very first Red Devils' team. This is his 36th season.
One of the biggest blows came in the top of the sixth inning. Troy, leading 7-6, put two runners on with consecutive one-out walks to sophomore Owen Harlamert and sophomore Brian Allen. Tipp – in one of its finer defensive plays – saw senior shortstop Troy Taylor grab a grounder going to his right. With his momentum carrying him toward third base he flipped to junior Matt Salmon for the second out.
One batter later, Troy freshman Ryder Kirtley hit a routine grounder to second. The ball was bobbled to load the bases.
Troy senior Zach Prouty stepped to the plate carrying a .171 batting average. Prouty smacked a bases-clearing double into a stiff wind blowing toward the infield.
"I really missed a lot of balls in my first couple of at bats," Prouty said. "I was just missing the barrel on them and I finally caught one. … We really needed to get some runs on the board."
The ball cleared the right-fielder's head – and the bases – for the 10-6 lead.
"He's due," Welker said. "If you look at his batting average people probably wonder why is he batting in the No. 2 hole for us? He can put a ball in play, he can but a little bit for us. They were playing shallow with the wind blowing in and he took advantage. That was a breakout hit for him."
Fogarty followed with a single, pushing Prouty to third. Prouty came home on that wild pick-off attempt at first for the 11-6 lead.
Tipp (14-1 overall, 11-1 MVL) added a run in the bottom of the sixth when sophomore Josh Dietz reached on a one-out error and scored on two-out error. The Red Devils pushed two more across in the bottom of the seventh.
Senior Jake Smith led off with a walk. After a groundout, Taylor reached on an error. Junior Jacob Bowerman reached first as Smith got caught in a rundown and was tagged out at home.
Junior Braydon Bottles dropped a single into shallow right field to score both Taylor and Bowerman to cut the deficit to 11-9. Dietz walked and Baileys was hit by a pitch to load the bases. Salmon's sharply hit ball then found Fogarty's glove for the final.
"You're that close (to pulling out a win). That's why it's so frustrating," Cahill said. "I thought we hit pretty well today overall. I know (Troy is) young and they're going to get better. But I was pleased we put the ball in play."
Said Welker: "That's definitely a team win," Welker said. "We all had difficult at-bats in important situations.
"Tipp and Vandalia are always our goal. That's huge. Like we talked about let's be happy and celebrate but we have to do it again tomorrow. We're not happy with a split. We want to try and win this."
Troy's Hutchinson picked up the win in relief. He pitched the final two innings allowing one hit, three runs and walking two. Trayce Mercer got the start and lasted 4.1 innings giving up six runs on eight hits. Sophomore Eli Smith relieved Mercer and used a pair of strikeouts (while giving up a walk and single) to get the Trojans (10-6 overall, 10-4 MVL) out of the jam.
"Mercer battled. It was his third time through the lineup. He was losing a little bit of gas," Welker said. "Smith came in and did a nice job in a tough situation. Hutch is the guy we like to be our closer. We don't necessarily want him throwing two innings but that's just how it had to be tonight."
Tipp starter Jonny Baileys was 2-0 with a 2.71 ERA entering the game. He ran into trouble in the first inning. Kirtley led off with a walk and Prouty reached on an error. They scored on a walk to Mercer and Smith's groundout. Troy left the bases loaded as Baileys faced eight batters and threw 37 pitches.
He threw 92 pitches in four innings.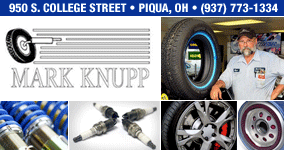 Tipp entered the game ranked No. 1 in the Division II state poll for the second straight week. But Cahill kept telling his Red Devils the errors and miscues were going to catch up to them as they got deeper into the schedule. Monday night it caught up to them.
"If you tell me we're going to score nine runs we're going to win no doubt about it. It's like there's no clean innings," said Cahill, adding five errors per game is about average for his defense.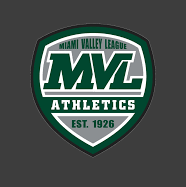 Second base has especially been a trouble spot for Tipp.
"I just laid it on them tonight," Cahill said. "I said we've got a JV kid whose been busting his tail. I'm not going to watch this day in and day out. Either get better or we'll move on. … It's frustrating. We've been saying as coaches all along you just can't continue to play that way and get away with it. It's not going to happen.
"It's not like we all of a sudden had a seven-error game. We can hit game balls to them for two hours and you get in a game and … it just doesn't make any sense to me. The very first year I coached we were like this but we didn't have as good players then."