Buckeyes blew a two-run lead against Penn State in losing a chance to sweep the series, but the fortuitous Big Ten schedule down the stretch gives them plenty of opportunities to boost their resume.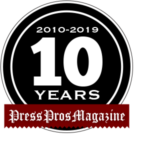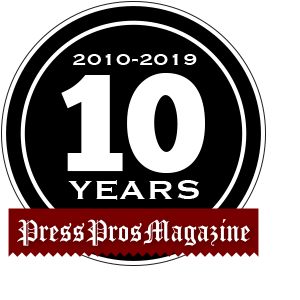 Columbus – Greg Beals has been a head baseball coach and assistant at the major college level for 27 seasons and knows what he is talking about when it comes to everything from recruiting to rules and regulations to analytics to the politics of the game.
That's why the man wasn't attempting to baffle anyone with bull about his then stumbling ballclub three days ago when he said this: "There is a lot of baseball to be played.''
The naked eye would survey the Big Ten standings and say, surely, Beals has a DVD of the movie Pollyanna somewhere in his basement. Maybe he's seeing daffodils when others see crabgrass and chickweed.
But the man is right on.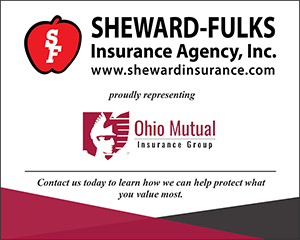 By no means is this season dead for the Buckeyes even after they blew a two-run lead when the bullpen collapsed by giving up seven runs during an 10-6 loss against Penn State on Sunday at Bill Davis Stadium.
Ohio State (15-13) took two of three games in the series from the Lions (9-18) with Purdue coming in next weekend.
It was an opportunity lost, for sure. But take a look at the scores around the league. You will see that mighty Michigan lost two of three to Rutgers, and at home at that. On Saturday, Michigan State took down conference-leading Nebraska and Maryland shocked Iowa.
"We just need to keep winning series,'' Beals said. "When you win the first two you are going for a sweep today, and sweeps aren't easy to get. We had opportunities to do so and we're disappointed not getting today's game. When you are looking at the weekend as a whole, we were pretty solid. But we had opportunities today, and that's the frustrating part.''
Catcher Brent Todys wasn't satisfied at all with two out of three. His expression and body language was that of a man who needed time to get Game 3 out of his system.
"We had a vision going into this weekend of winning a series if not sweep,'' he said. "We felt that this was a team we could have taken care of business. Today, things just didn't go our way. We didn't make pitches and that happens. That's part of the game. We're happy with the results this weekend.''
The standings don't lie. This team started yesterday in fifth place in the conference.
Do you think the NCAA tournament committee will take five Big Ten teams after commissioner Kevin Warren & Co. prohibited teams from playing non-conference games and blew off the conference tournament?
It sure doesn't help that Ohio State lost two of three games against Rutgers and was swept by Maryland earlier in the season.
To a man, everyone on this club realizes that it's "Just Win, Baby.'' Another pratfall could spell doom.
"Anything can happen in this game,'' Todys said. "I think the biggest thing is taking it one game, one inning and one pitch at a time. Things will fall into place if you take care of things that need to be taken care of.''
The Buckeyes were dealt a tough hand to begin with when the conference had them on the road five of the first seven weekends.
Now, the team is amid playing three of its final five series at home and the competition, save for two games each against Nebraska and Indiana on the next-to-last weekend in Bloomington, is loaded with stragglers.
Before yesterday's games, Purdue was 10-17, Minnesota 4-22, Michigan State 11-15 and Northwestern 12-13.
Of course, there are few style points available against these teams when it comes to RPI, or Ratings Percentage Index.
That's why the four-game weekend against Nebraska (19-7) and Indiana (17-8) in Bloomington is so important.
Should Ohio State win three of four – two wins against the Cornhuskers would be huge – and beat up on the mediocre teams all of a sudden there is a much clearer path to the NCAAs.
The Buckeyes have split two games against Nebraska and swept a four-game series against Indiana.
And what about RPI?
Warren Nolan, who is the trusted wizard of those rankings, had Ohio State at 46th. Among the contenders in the Big Ten, only Iowa at 44th was better.
Next came Nebraska (56), Michigan (74), Maryland (82) and Indiana (119).
Some college baseball people wonder whether the tournament committee will ding the Big Ten for nixing non-conference games and cite a lack of information with which to grade the teams.
But this isn't the covered wagon days of the sport when the conference was fortunate to get a second team in the 64-team field. Three teams was a windfall.
The NCAA finally opened its eyes to the fact that midwestern, northern and eastern teams are at a huge disadvantage playing almost exclusively away from their regions in March in order to play in better weather.
Then when these teams do play at home, one usually sees players wearing parkas and stocking caps in the dugout through April.
The NCAA is not an equal opportunity outfit when it comes to selecting teams for any of its tournaments. Just look at how it has begun limiting the number of slots for mid-majors for the Division I basketball tournament.
This corner believes the NCAA thinks about television sets when picking the fields, and the Big Ten has more fans and alumni than any other conference by leaps and bounds.
The Big Ten has big cities in Chicago, Indianapolis, Detroit, Minneapolis, Milwaukee, Columbus, Cleveland, Philadelphia, Pittsburgh, Baltimore and the New York area.
The conference was No. 1 in payouts to member universities before COVID-19 struck. The SEC was a close No. 2.
As for Ohio State, it has the brand, the television sets and a sterling track record of making in the NCAA tournament.
Now, it's up to the Buckeyes to show the selection committee that it belongs. The schedule is set up for them to have success.
Make no mistake, this is a team with flaws. Hits can be hard to come by, the defense is prone to lapses and the starting pitching runs hot and cold.
But Beals' teams do play well down the stretch. Under him, Ohio State won conference tournaments in 2016 and 2019 and made the NCAA tournament three of four seasons until the virus shut down athletics last spring.
The 2019 Buckeyes won the Big Ten tournament as a seventh seed. In order to have a chance to even qualify, the team won five of its last six regular-season conference games.
"We played to our strengths,'' Todys said. "I think everybody was putting pressure on themselves. Sometimes something clicks. In terms of that, everything clicked in 2019. This year, we have so much more talent and I believe that once we put it all together, we'll be just fine.''
Beals doesn't doubt that this team can come roaring from the middle of the pack to the top if it plays to its strengths.
"We just have to keep doing what we do,'' he said. "A typical Ohio State team is going to be tough at the end of the season. That's a philosophy of ours that we continue to develop and continue to get better. We showed signs of playing really good baseball this weekend. (It was) cleaner than we've been, and we need to trend that way.''