Penn State batters had no chance against the junior left-hander once he got locked in with his curveball; Freshman Kade Kern led the offense by going 2-for-3 with three runs scored.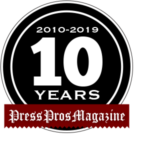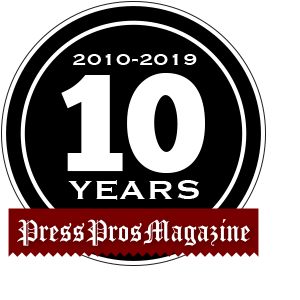 Columbus – There were about a dozen Major League Baseball scouts sitting behind the backstop Saturday afternoon, and their question wasn't whether they would get soaked with a front fast approaching but how much better Ohio State lefty Seth Lonsway could be once he is drafted and signed.
The man was that precise, that dominant and that efficient.
The guys with the radar guns and clipboards saw all the giddy possibilities standing less than 200 feet away blowing away Penn State batters one right after another.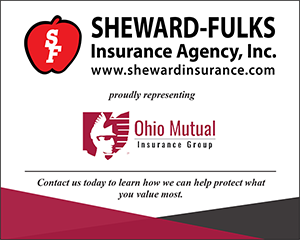 This version of Lonsway was the one they witnessed earlier in the month when he disposed of 17 Indiana players via the strikeout.
On this day, Lonsway struck out six and walked two and gave up three hits in seven innings in paving the way for the Buckeyes' 7-0 victory over the Lions at Bill Davis Stadium.
The watch words for this team are baby steps as it clinched the three-game series and made that ugly five-game losing streak more of a bad memory than open wound.
Ohio State (15-12) will go for its first sweep of the season at 1:05 p.m. Sunday.
When Lonsway is on his game, he walks with some of the greats in recent team history such as Justin Fry, Cory Luebke, Scott Lewis and Alex Wimmers, to name a few.
His day started shaky when he hit Gavin Homer with a pitch leading off the game and walked Tayven Kelley. Both runners advanced on a sacrifice bunt.
Then out went the lights on Penn State, with only four more batters reaching safely. He didn't give up a hit until Kelley hit a two-out double in the third.
"Definitely, that first inning I wasn't feeling the curveball and landing it as early as I wanted,'' Lonsway said. "I kind of had to mentally focus on what I was doing. I had to land the curveball. Then I started working with Archer (Brookman) behind the plate and started cruising along.''
Coach Greg Beals said the strategy for the entire staff leading to this series was to avoid being too cute at the corners of the strike zone.
"I think the one thing that (Lonsway) did was have less than a three-pitch (at bat about) seven times today,'' he said. "It's a number that is significant and it goes back to what we are talking about. If we are to pitch cleaner, we have to challenge the bats more. We challenged our pitchers this week that after three pitches you need to be in a one-ball, two-strike count or get the guy out. Seth did a good job of that today.''
Opponents usually are hamstrung once Lonsway finds his rhythm. The key is that curveball that reaches about 83 miles per hour on the gun. That makes the mid-90s fastball look faster.
"Early on in my pitching career, probably in middle school, I went up to Defiance, Ohio, and worked with Tom Held, kind of the guru of curveballs up there,'' he said of the long-time Defiance High School coach. "I went to a few camps and worked with him a little bit. Over time, I started developing it and worked with other great minds in baseball. I learned how to spin the pitch efficiently.''
The only reason Lonsway came out was because he had thrown 100 pitches and the outcome was in hand. Sixty-three pitches were strikes.
Junior Will Pfennig worked two hitless innings to finish.
There was much more to the Buckeyes' game as they dissected more than attacked Penn State starter Conor Larkin. He is a right-hander who came in with 42 strikeouts in 35 innings.
"We were ready for his fastball,'' said freshman center fielder Kade Kern, who was 2-for-3 with three runs scored and one run batted in. "We knew we were going to see it. We knew how hard it was going to be and we also knew how good his off-speed (pitch) was, so really it was preparing all week. We were ready to load and to being on time. Being on time is a big thing.''
The temptation, Kern said, would have been to try to overpower the baseball after the Buckeyes hit three home runs the night before.
"Especially after a big day with a bunch of homers,'' he said. "That can get you out of your mindset and box and you might want to swing a little extra hard. All the guys were staying focused and stayed with their approach.''
Right fielder Mitchell Okuley led off the bottom of the first with a walk, followed by two-strike singles by shortstop Zach Dezenzo and Kern.
Kern's hit to left-center brought in the first run.
With one out, designated hitter Brent Todys fouled off what might have been his sweet pitch back to the screen to get down 0-and-2. But he came back with a controlled swing and hit a lazy fly to center that was good enough for a sacrifice fly.
The third run scored on a wild pitch to make it 3-0.
Between the second and fourth innings, Larkin gave up only a lead-off single to first baseman Conner Pohl leading off the fourth. He fanned five of six in the second and third.
Then Ohio State's smart approach returned when third baseman Nick Erwin hit his second triple in as many games, a line shot to the wall in right-center on a 2-and-1 pitch.
Okuley brought him home with a sacrifice fly to right that made it 4-0.
"We did a good job offensively,'' Beals said. "What I liked about our offense is how we competed. We stayed in those at bats. We were able to take some extra bases when they missed the cutoff man and had a couple of stolen bases. I thought our competitiveness was solid. I thought we got the runs we were capable of getting.''
In the sixth, Ohio State made sure there would be no courageous comeback when Kern led off with a single, stole second and scored on a double to the wall in right-center by Todys.
Second baseman Marcus Ernst scored Todys with a double into the corner in left to make it 6-0.
Kern, a freshman, hiked his batting average to .365. He has yet to experience a prolonged dip.
Why has he been so comfortable through 27 games?
"This is a great group of guys I'm playing with and they don't make you feel like you're a freshman,'' he said. "They make me feel like I am one of them, and that really helps my mindset going into the field and into the box. I just try to work hard every day and stay with my approach, and so far it has been successful.''