Seeking to snap a five-game losing skid, the Buckeyes scored early and often to beat Penn State in the opening game of their weekend series.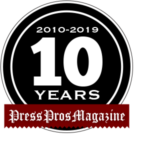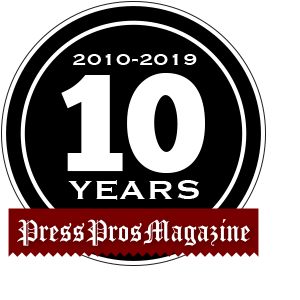 Columbus – In order to understand why Ohio State baseball coach Greg Beals pencils in Nick Erwin's name on the lineup card every day, one must watch the junior third baseman on a daily basis to see his worth.
Erwin stepped into the batter's box Friday night with a .178 average and hadn't had a hit in his last 17 at bats.
His last base hit came in the second game of a double-header against Indiana way back on April 3.
The streak reached 18 at bats with a pop-up to the pitcher in the second inning.
But Erwin was in the middle of things the rest of the game with a run-scoring single in the fourth, a triple to the wall in center, and run scored in the sixth and a bases-loaded walk in the eighth in the Buckeyes 11-6 victory over Penn State at Bill Davis Stadium.
The start of Game 2 has been pushed up to 12:05 p.m. Saturday from 3:05 because of a possible storm front moving in later in the day.
"It definitely felt good,'' Erwin said of his big game. "I put in a good amount of work this week trying to get back to being right. It was nice to see some results paying off. It kind of lets you sit back, take a deep breath and kind of trust what you are doing and that it's working.''
What was his take on the triple, in which the center fielder tried to make a diving catch?
"First off, I was out of breath,'' he said. "It was a good feeling getting some barrels. I feel like I'm back a little bit.''
Erwin made it to Division I college ball because of his grit and passion for the game and not blistering line drives off the bat.
Greyhounds is the nickname of the athletic teams at his high school, Grove City in suburban Columbus. Everybody, though, calls them the Dawgs.
The baseball team has the moniker of "Dirt Bags,'' and Erwin was one of the players that helped bring about the name.
His all-out style of play caught the eye of Buckeyes coach Greg Beals.
"Nick's a ballplayer,'' Beals said. "He's not the most talented guy on our team, but he's a ballplayer. He does those little things for us.''
What the scoreboard doesn't tell you about Erwin is that he led the team in walks (12), hit by pitch (three) and sacrifices (four) going into this series.
Also, there aren't many third basemen – or any infielders, for that matter – who can match him with the glove and accurate arm.
The victory was much needed with Ohio State (14-12) having lost five straight games to fall into a three-way tie for fourth place in the Big Ten with Maryland and Northwestern.
"But there is a lot of baseball to be played,'' Beals said. "I like the character of our ballclub.''
It hasn't helped that the team played five of its first seven series on the road.
Ace Garrett Burhenn didn't have his usual quality start in giving up six runs in seven innings, but not many pitchers survive a grand slam and wind up telling the media about it during a post-game news conference.
Burhenn settled down to throw 110 pitches in seven innings. He gave up seven hits and one walk.
The third inning was uncharacteristic of the right-hander who has been the team's No. 1 for three seasons.
He gave up a soft single to left to No. 9 batter Jay Harry leading off the third and followed by hitting Gavin Homer and Tayven Kelley with pitches to load the bases.
After striking out Matt Wood and getting Justin Williams on a pop-up to first, Johnny Piacentino homered just over the center field wall to give Penn State (8-17) a 4-2 lead.
"We just had to walk it back in after something happened and get through it,'' Burhenn said. "It was left over the plate and good hitters hit mistakes. We settled back in, got back into it and responded. We had a really great practice as a team leading to Penn State and I just wanted to get that W for my team. I think they saw that I was going to play for them and do the best that I could for them. But I fed off the hitters.''
The Lions got a lead-off home run in the fifth and sacrifice fly in the seventh from Wood, but Burhenn largely was in control.
Burhenn attributed the victory to the Buckeyes' preparation.
"We just tried to do the little things right in practice,'' he said. "Doing the little things right leads to the bigger picture, and the bigger picture is getting wins. That's what we need to do every week now. That's the standard at this point.''
It's one thing to give up a four-spot in the third inning, but that crooked number takes on an entirely different meaning when it's Game 1 of a three-game series.
Had Burhenn not been able to survive, the bullpen would have been stressed with two more games remaining in a critical series for the team to gain some traction.
It was a workman type performance for Garrett,'' Beals said. "It wasn't his best, but very workmanlike. That's what you need from your Friday night guy – to be able to battle and be able to stay in the game and get deep into the game. Garrett did a great job doing that today.''
The Buckeyes got solo home runs from shortstop Zach Dezenzo in the first, designated hitter Sam Wilson in the second and center fielder Kade Kern in the third.
Otherwise, Penn State provided a lot of help.
In the fifth, first baseman Conner Pohl hit a one-out double to the wall in center and eventually scored on a wild pitch. Lions starter Bailey Dees walked in two runs in the sixth.