They got four innings in and Coldwater pitcher Reece Dellinger had a good one going with a two-run lead…when the umpires stopped it because of snow.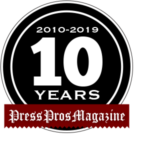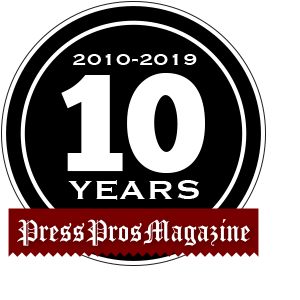 Coldwater, OH – It does raise the question on days like Tuesday afternoon:  Why does anyone live in Ohio?
It can't be because of DeWine, or football, because on April 20 with first place in the MAC baseball standings on the line politics and football was the last thing on anyone's mind.
And when New Bremen (8-3, 3-0 in league) pulled in to Veteran's Park in Coldwater at 3:45 to play the Cavaliers (8-3, 3-0 in league) the air temperature was about 44 degrees.  By the time first pitch was thrown the scoreboard thermometer in left field read 38 degrees…and a light mist was beginning to fall.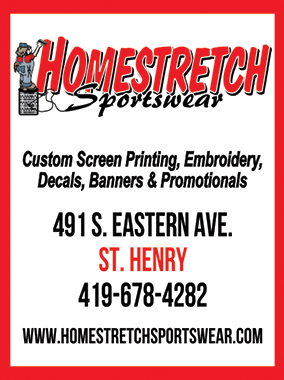 Such was the backdrop for a showdown in MAC baseball as two of the three league unbeatens (with Versailles) met to claim an outright share of first place.  Coldwater pitcher Reece Dellinger would later claim that it was the coldest weather he'd ever played baseball in, but it seemed to agree with him.
He struck out the side in the top of the first…then went on to pitch four no-hit innings, striking out eight and walking two before the umpires suspended play because of sloppy field conditions, snow, and rain.  At 5:44, when play was halted, the scoreboard thermometer read 34 degrees!
"For sure that was the worst weather I'd ever pitched in,"  said Dellinger, a junior member of Coldwater's state championship football team last fall.  "The last time I'd pitched in the rain was in Pony League.  And that game was called after the second inning.  This was pretty bad, but the temperature really didn't matter to me because I was moving all the time and I had good feel in my hands.  It was just the sloppy conditions.  You had to keep wiping everything off.  It was definitely interesting to play in this kind of weather."
Dellinger handled a bit better than New Bremen starter Mitchell Hays.  Cavalier leadoff hitter Zack McKibben led off with a base hit to center, advanced to second on a muffed sacrifice bunt, stole third base and then scored on a wild attempt to throw him out by New Bremen catcher Vince Hulse.
They scored again in the bottom of the second when Hays hit a batter, Adam Hrycko, who then scored on a gap line drive to right by third baseman Josh Kaup.  Coldwater led, 2-0.
The rain turned to snow as the temperature dropped by the of the third inning, and between innings the mound had to be dressed up with that drying agent they use to soak up moisture.
Balls that were hit through the infield grass began to stop before they got to the dirt on the base paths;  and the wind began to pick up.
But none of that bothered Dellinger, who except for a couple of walks because of the slick baseball, mowed down one Cardinal hitter after another.  He finished with a flourish, striking out two of the final three hitters he faced.
But by that time the umpires correctly decided that enough was enough.  It wasn't getting any warmer and the snow and rain was gaining intensity. They huddled with New Bremen coach Chad Wells, Coldwater coach Brian Harlamert, and decided to suspend play until a mutual date could be decided upon.  By traditional baseball protocol – a game is official after five innings if the visiting team has had five at bats – Reece Dellinger came within three outs of pitching a no-hitter.
"I don't know what the pitch count situation would be,"  said Dellinger.  "But if it was within my pitch count I'd definitely like to jump back in and finish it, whenever we play.  We were fortunate to get those two runs because Mitchell Hays is a good pitcher and one of the better competitors in the area.  I have a lot of respect for him."
Brian Harlamert would have preferred another inning and an official game, of course.  But agreed in this case that it was better to err on the side of caution.
"We might be able to get together again on May 11,"  he said.  "But there's been worse days.  I've played through snow, through fog, and I know both team wanted to play today.  For our sake we got twelve outs in before they called it, we have the two-run lead, and hopefully Reece will be able to come back and throw for us.  We'll see."
Coldwater was denied two more runs in the bottom of the fourth when on successive hitters Mitch Hays had the wet baseball slip out of his hand and go to the backstop for a wild pitch with a runner on third…and both runners were thrown at the plate by catcher Vince Hulse.

"It would have been nice to get at least one of those in,  but we've got two on the board so it's good,"  said Harlamert.
And no guarantees that the weather will be better when they resume, even on May 11th!