Atoning for a disappointing loss to Troy on Friday, Butler put its ace on the mound and its best game on display Monday to split the season series with the Trojans.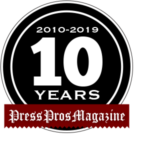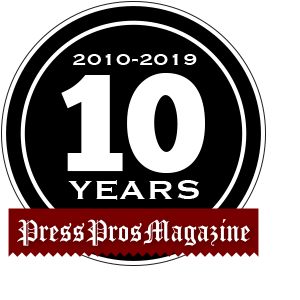 Troy, OH – Vandalia Butler baseball coach Trent Dues would afterwards admit that sometimes there is such thing as a good loss…as long as it helps you get to where you're going, and makes you better.
But before he 'fessed up, he upped his ante in Monday's return game with the Troy Trojans by starting senior lefthander Quinton Hall on the mound, seeking his sixth win of the year…and a little revenge.
Troy had surprised Butler last Friday, stealing a 7-6 win in the late innings after Butler seemingly had the game and a win in hand in the middle innings…Caleb Fogarty's three-hit day for the Trojans a major issue for Dues and the Aviators.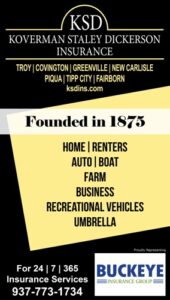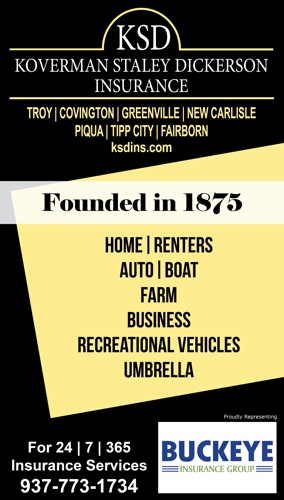 Hall left nothing to chance in Monday's rematch.  He threw a complete game four-hitter, struck out eleven, and collected a couple of hits to lead Butler to a 10-1 win and improve their record to 12-2 on the year, and 9-1 in MVL play.
He did it with baseball flair, the Eastern Kentucky commit showing the ability to hit with his breaking pitch at any point in the count, rendering Troy hitters defenseless when he steamrolled them with his mid-80s fastball.
"Quinton had good command tonight, and he had them off-balance,"  said Dues later.  "He's got three pitches, and tonight he was throwing pretty good."
That set the tone for the rest of the Aviators…who were playing pretty good as a unit.  Pounding out 10 hits, they scored twice in the first on three hits off Troy starter Brian Allen (who did not have his command), then added one in the third, one in the fourth, three in the fifth, and three in the top of the seventh to account for their 10 runs.
"They're relentless, and that's how we think we're going to be in the future,"  said Troy assistant Heath Murray.  "They just keep coming at you."
And they ease the stress on their own pitcher by making contact, getting on, getting over, and getting in to score – something they did Monday with regularity against three Troy pitchers – Allen (3 runs), Nick Garber (four runs), and Tim Malott (three runs).
Hall's only stumble was a run he surrendered in the fourth after he walked the first two Troy hitters to lead off the inning.  Advancing on a sac bunt, the lone run scored on an infield groundout.  Aside from that, he got stronger the longer he pitched, striking out the side in the sixth inning, and four of the final six outs.
And he's no shrinking violet on the mound, either.  Hardly old-school, you might say he pitches with a bit more personality than some would like.
"Baseball can be pretty boring if you don't add your own little flavor to it,"  he smiles.
But the way he pitched Monday was something to celebrate.
"I was better tonight than I was last week against Sidney,"  said Hall.  "Against good teams like Troy you want to execute your breaking pitch, and I was able to do that tonight.  I know their coaches are going to teach them to look for the first-pitch fastball, so if I can get ahead with the curveball I'm able to do more.  If you can do that batters will get themselves out."
And that's exactly what he did, robbing Troy of scoring opportunities twice when he struck out the final out of the inning with runners in scoring position.
Butler won it with 10 runs on 10 hits and played error-free.
Troy dropped to 7-5 for the season and 7-3 in league play with 1 run on four hits and committed 1 error.
"They pitched well, and we didn't,"  Troy's Ty Welker confessed.  "We had a number of walks, a couple of hit batters…it's hard to play against a team that just adds on the way they do when you get behind early.  Their leadoff man got on something like five times and scored all five times.  We got in a hole and couldn't come back.
"They're good,"  smiled Welker.  "We came back to beat them on Friday, and if you'd have told me two weeks ago that we'd split with these guys I would have been pretty happy.  That was a big win for our program, period.  But I'm a state poll voter and I voted for them in the top 10 over the weekend, after beating them.  That's how good they are, and that's how much respect we have for them."
Which brings up the question of Friday's game, motivation, and if that loss would ultimately pay a dividend to Butler as the Aviators progress through the rest of their schedule.  Is there such a thing…as a good loss?
"Not when it happens in league play,"  grimaced Dues.  "But I think everyone had a chip on their shoulder tonight, without a doubt.  That was a hard loss on Friday, and a wake up call to these guys.  You can't take anything for granted.  We let that game slip away and that goes to show you that it's never over until it's over.  So it was a good loss for us.  You just can't get ahead and go on cruise control."
Quinton Hall agreed.
"They've got some guys who can hit, and Fogarty's got a great approach.  He's hard to get out and the bomb he hit Friday really killed us.  It humbled us up a little bit, and showed us we have room to get better."
Which is the epitome of a good loss…as long as it doesn't happen TOO often in league play.  And as long as you have your #1 pitcher to come back with on Monday, that's something to celebrate.
No one's doing it better right now…than Quinton Hall.