They started like a house a fire, then had the first dosed as Maryland scored nine unanswered runs to sweep the three-game series from the Buckeyes.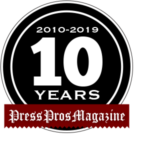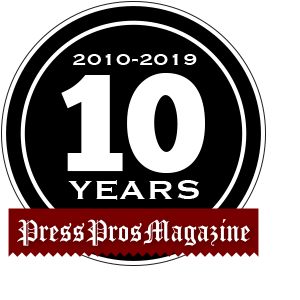 College Park, MD – They came to the east coast winners of five of their last seven against Indiana and Michigan, two of the Big Ten's big dogs in the 2021 championship race.
But the Ohio State Buckeyes left for home after Sunday afternoon's 9-4 loss to Maryland in the series finale like a rudderless ship, searching for an identity…and some pitching after losing an early 4-0 lead.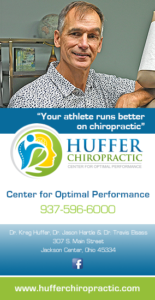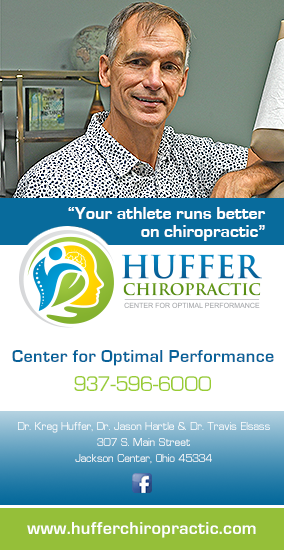 For the second start in a row, and this one in perfect sunshine, starter Jack Neely failed to get out of the fourth inning, giving up five runs (all earned) in three-plus innings on four hits, striking out two and walking three, and throwing 68 pitches to record nine outs.
It was a devastating turn of events, given the way the Buckeyes started the game.
Scoreless through the first two innings, the Buckeyes scored four in the third with one out when Nick Erwin was hit by a pitch, Sam Wilson singled, Mitchell Okuley doubled to drive in Erwin, Zach Dezenzo doubled to drive in Wilson and Okuley, and Kade Kearn singled to drive in Dezenzo.  With Neely hitting 96-97 on the radar gun, things looked in hand.
They soon got out of hand.
Maryland came to the plate in the bottom of the third and matched those four runs with a solo home run by DH Bobby Zmarzalak…and a three-run blast with two on by first baseman Max Costes, a mammoth shot to left that landed on the roof of an office building, 400-plus feet away.  Neely retired the final out of the inning, but when he walked the leadoff man to start the fourth Greg Beals came and got him, replacing him with Will Pfennig.
Pfennig would turn out to be the first of five bullpen guys to see action, and gave up a run and a hit in one inning of work, and allowed an inherited runner from Neely to score in a two-run fourth.
Ohio State would seriously threaten but once more off Maryland freshman starter Jason Savacool (5-1), who struggled visibly with his command through the first four innings.  The Buckeyes had a two-out single by Kearn in the fifth, followed by a line double to left by Conner Pohl, but Brent Tody's struck out with runners at second and third to end the threat.
In a classic "if you let him hang around long enough he'll find his groove", the Buckeyes let Savacool off the hook long enough for him to finally command the breaking pitch, and through 6.1 innings he got stronger to strike out six while giving up nine hits…but no other runs besides those four in the third.
In the meantime Beals went to the bullpen for Griffan Smith in the fifth.
He went to Bayden Root for the sixth and Root gave up a three runs on a base hit, a pair of stolen bases by centerfielder Bubba Alleyene, a wild pitch to score Alleyene…and then a two run home run to shortstop Ben Cowles to make the score 9-4.
Root left with two outs in the seventh for Patrick Murphy, who recorded the only out he faced.
Maryland coach Rob Vaughn replaced Savacool with one out in the seventh with reliever Elliot Zoellner, who came in at ten miles per hour slower with the fastball, but throwing sidearm junk.  He literally tied the Buckeye hitters in knots for the final 2.2 innings, giving up one hit and striking out six of the eight outs he recorded.
Final line score: 
Maryland (13-12) won it with 9 runs on 8 hits and committed one error.
Ohio State (13-12) lost it with 4 runs on 10 hits and played error-free.
In a game of few Buckeye highlights, save for the four-run third, freshman pitcher Isaiah Coupet turned out to be a bright spot, coming on to pitch the final two innings.
Coupet, a lefthander from Flossmoor, Illinois, needed just 29 pitches to strike out five of the six outs he faced.  Having entered Sunday's game with just eight previous innings, he sparkled, dropping his earned run average to 2.70 and now has 17 strikeouts for the season in just ten innings of work.
But it was a troublesome weekend for the Buckeyes, who entered the day in fifth place in the Big Ten, and will undoubtedly slip again as they and the Terrapins are now at least tied for fifth in the standings.
Needless to say…a quiet bus trip back to Columbus where they hope to regroup by the time Penn State visits Bill Davis Stadium next weekend for three-game series.  Penn State, at 8-16 for the year, lost three straight to Nebraska this weekend.
Ohio State has now lost five straight since winning those five of seven against Indiana and Michigan, and will look for the rudder come Friday at the expense of the Nittany Lions.
In the meantime, a melancholy end to a gorgeous weekend on the coast.