The final verdict fans hoped would be rendered on a starting quarterback didn't happen Saturday at the end of Ohio State's spring practice, and it likely won't happen until the Buckeyes reach game week in late August.
By Steve Blackledge for Press Pros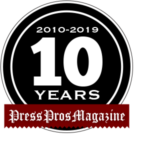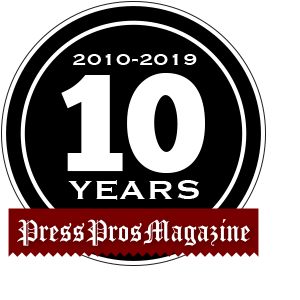 COLUMBUS – Except for the fact that it took place before a COVID-19-limited crowd of 19,180 and an inquisitive statewide throng of media, Saturday's Ohio State's spring football game was – at least in theory – merely the last of 15 permitted practices.
While most observers were focused on three black-jersey-clad freshmen waging a spirited competition to succeed the highly accomplished Justin Fields at quarterback, this two-hour audition with no tackling and relaxed rules likely did little to influence coach Ryan Day's decision. Or, at least, that's what he let on during the postgame news conference.
"Today was very similar to what this whole spring's been," he said. "Some good. Some not so good. You can't go out there and win the job on one day. It doesn't work that way. The focus is on learning the offense and where the ball goes. We take the entire 15 practices to evaluate those guys. We've seen a lot of things, but at the same time it's a very, very small glimpse actually taking reps. There's a body of work that has yet to be written. The race is on for the next two months to see who progresses the most."
None of the three 6-foot-3 quarterbacks separated by just five pounds has ever completed a pass in a scarlet and gray uniform. C.J. Stroud and Jack Miller III are redshirt freshmen who had the benefit of learning the system in 2020. True freshman Kyle McCord is a five-star prospect who sat out his senior season to enroll early at OSU.
The perceived leader in the clubhouse is Stroud, who did run for a 48-yard TD in a win over Michigan State last season. The Rancho Cucamonga, Cal., native did not disappoint Saturday, completing 16 of 22 passes for 185 yards with two touchdowns in leading Team Brutus to a 28-13 win over Team Buckeye.
The first half consisted of two 10-minute quarters and the second half pitted the offense against the defense.
On his opening series, Stroud completed passes of 25 yards to Emeka Egbuka and 30 yards to Chris Olave before capping the six-play, 70-yard drive with an 8-yard TD strike to Marvin Harrison Jr. Later, Stroud hit Olave on a 5-yard TD pass.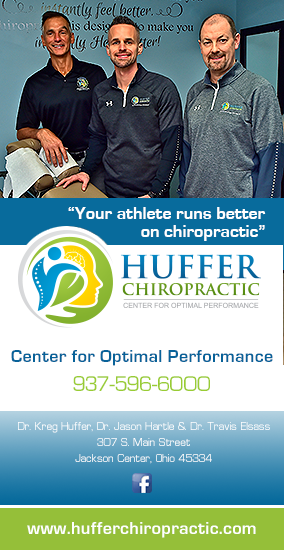 McCord, a Philadelphia native, went 12-of-17 for 184 yards and TDs of 15 yards to Jaxon Smith-Njigba and 12 yards to Joe Royer.
Miller, of Scottsdale, Az., was 17-of-30 for 162 yards with no TDs and an unsightly interception at the goal line by Ryan Watts.
While Stroud seemed to boast the superior downfield arm and command of the offense, the game plan and circumstances resulted in a lot of sideline outs, short passes over the middle and check-downs to the running backs.
"Out ultimate goal is to create as much space as we can for our skill position players," Day said. "With the pool of running backs we have, that's something we could look into more. We're always looking for versatility from our backs. If you can get tough yards, block and run routes, you're going to get on the field for us."
Day emphasized that his dilemma will hinge on many factors such as the ability to set the tempo for the offense, make solid decisions and involve teammates.
"When you're just starting to learn, you don't need to do anything more than make routine plays look routine," Day said. "But the time will come in the fourth quarter when, yeah, that guy is going to have to make plays and win games."
Which ever quarterback emerges, he will have arguably the top receiving duo in the nation to lean on in Olave (50 receptions for 729 yards, seven TDs) and Garrett Wilson (43 receptions, 723 yards, six TDs). Two All-America offensive lineman and running back Trey Sermon, however, are gone from an offense that scored 41 points per game.
Fields was observed on the sideline offering advice to all of the quarterbacks.
In addition to not committing to a starter, Day has not made any of the three quarterbacks available to the media this spring. Some have speculated that Day doesn't want to risk losing any of his young arms to the transfer portal before that May 1 deadline closes.
Ohio State's players also have been tight-lipped about the competition.
"I believe in all of them," senior offensive tackle Thayer Munford said. "To be honest, there's nothing to be said about it because they compete every day. Every single day."
OPENING EYES – True freshman defensive end Jack Sawyer turned in a dazzling performance with three sacks, three tackles for loss and a forced fumble. The 6-foot-4, 240-pounder capped an injury-plagued career at Pickerington North by opting to forgo his senior season and enroll early at OSU.
"Jack's real. Jack's legit," said junior defensive end Zach Harrison of Olentangy Orange, who preceded Sawyer as the Columbus area's most coveted high school recruit in decades. "Jack's going to be a great player. He's got a great first step and bend around the edge."
Munford said enrolling early has only benefitted Sawyer, who also was a basketball star and played some quarterback in high school.
"He's been doing this very consistently because he's getting work with coach (Larry) Johnson, Zach, Tyreke (Smith) and the other guys in that unit," he said.
Day tried to pump the breaks on the hype train for Sawyer, but indicated that he is swiftly climbing the depth chart.
"He's off to a great start, for sure," Day said. Jack, in particular, has come in with a lot of confidence. What he did today was typical of most practices."
STAT STUFFERS – Egbuka made seven receptions for 123 yards to lead an offense that racked up 572 yards through the air.  Wilson (four receptions, 85 yards), Olave (3 for 57), Smith-Njigba (five for 50) and Marvin Harrison Jr. (seven for 49) also were busy. The run game, expected to be deep and balanced, produced just 67 yards on 32 attempts but that is certainly skewed by one-hand touch rules in effect to prevent injuries.
Along with Sawyer, the defense was led by senior linebacker Teradja Mitchell, who racked up 10 tackles (seven solo), one for loss.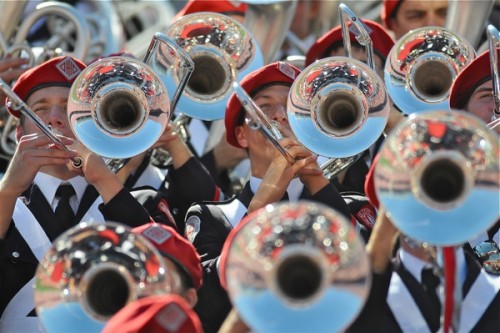 MAN OF MANY TALENTS – During pre-game warmups, Day climbed atop a ladder in the south end zone and directed the marching band.
MISSING IN ACTION – Among those not participating in the spring game due to injury were running back Master Teague, and top cornerbacks Sevyn Banks and Cameron Brown. The retooled back end of the defense will be under a microscope next fall after the Buckeyes allowed 304 yards per game through the air in 2020. Four key linebackers also were lost to graduation.
NEXT UP – Ohio State (7-1), which lost the national title game to Alabama 52-24, will open on Sept. 2 at Minnesota.
Steve Blackledge is the foremost authority on Central Ohio high school sports after a 34-year career at the Columbus Dispatch. He recently joined Press Pros to lead its coverage of the Ohio Capital Conference and other Central Ohio stories. Follow Steve on Twitter @BlackiePreps