Behind Jonny Baileys' dominating performance on the mound, Tippecanoe's baseball team helped coach Bruce Cahill secure yet another win … this one was No. 701 and counting … with a 7-2 victory at Greenville on Friday night.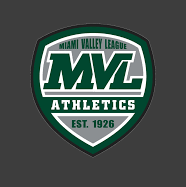 Greenville, OH – Like Jonny Baileys' breaking ball Friday evening, Tippecanoe High School coach Bruce Cahill has successfully hit his spots in his baseball career.
As a 2-year old he shadowed his father, a baseball coach, around the diamond beginning his love for the game.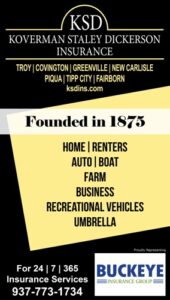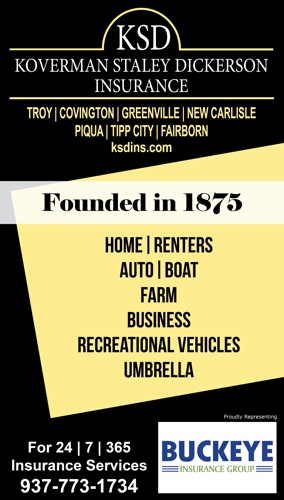 A self-described "pretty good" player at Troy High School he earned a walk-on spot at Miami University, where he learned  from Bud Middaugh and played with former major leaguers Billy Doran and Charlie Leibrandt.
As a high school coach he's among the winningest in the state … currently ranked No. 11 in OHSAA history.
Through it all, Cahill knows a win is a win … even the ugly ones. Or the ones with a couple blemishes like Friday's 7-3 victory at Greenville.
But a win is a win. Cahill should know. He's sitting on 701 of them.
Cahill earned milestone victory No. 700 with a 12-6 victory against Piqua on Wednesday. His march to No. 800 started Friday.
"That's what somebody said, 'Are you going for 800?' I said I'm going for 701. That's all I care about," said Cahill, who is 701-293 in his 36th season.
Tippecanoe improved to 9-0 overall and 8-0 in the Miami Valley League. The Red Devils are making another run at a 20-win season, which has become a trademark for the Red Devils under Cahill. He's won 20 or more games in 19 of 34 seasons played (not counting the COVID-cancelled 2020 season).
His program is riding a streak of 30 straight winning seasons. Prior to his taking over, Tipp had eight winning seasons in 17 years dating back to 1969.
"It's just a number, I guess," said Cahill, who acknowledges his accomplishments with a genuine aw-shucks attitude. "I've coached a long time and we've had great kids in our program for years. I'm pretty happy."
On Friday it was Baileys who gave Cahill reason to smile. The senior struck out 13 Green Wave batters, including the first four he faced. He didn't allow a hit until the fifth inning on Keegan Honeyman's vicious line drive right back at Baileys' feet. He managed to avoid the liner but it his feet out from under him and dropped him to the mound.
Baileys struck out the side in the first and sixth innings and ended the game with a strikeout looking.
"Everything was a strike tonight," Baileys said of hitting his spots. "When you have all the pitches in your arsenal going in for a strike it's hard to beat that."
Baileys (2-0) lowered his ERA to 2.94 and raised his strikeout total to 26 in 16.2 innings pitched.
The Red Devils boast a strong 1-2-3 rotation with Bailys, junior Matt Salmon (3-0, 0.00 ERA with 27 strikeouts in 16 innings) and junior Mason Hughes (3-0, 1.80 ERA in 11.2 innings).
"Jonny was a bright spot. We didn't know going into the season if Jonny or Troy Taylor would be our No. 2," Cahill said. "I think Jonny definitely changed our minds tonight. His breaking ball was good. He hasn't thrown that many but tonight he was on. Pretty impressive."
Offensively, Tipp put together enough offense to stay ahead of Greenville. Senior Jake Smith scored in the second inning working his way around the bases on a fielder's choice, balk, error and wild pitch.
Tipp scored three more times in the third for the 4-0 lead. Junior Braydon Bottles led off with a double. Baileys had a one-out single to score Bottles (2-0). Salmon's bloop single put runners on the corners. When Salmon got caught in a run-down on a steal attempt Baileys broke for home. He scored (3-0) as the throw home sailed past the catcher.
Salmon came in a few pitches later (4-0) on a wild pitch.
Tipp added another run in the fourth. Sophomore Max Dunaway singled and scored on a bases-loaded walk (5-0). The final two runs came in the sixth. Taylor and Baileys walked with one out. Salmon scored both with a single to right.
Tipp finished with 11 hits, led by two each from Salmon and Taylor. The Red Devils stranded nine runners, including leaving the bases loaded in the fourth.
"I'll take it," said Cahill, who like many coaches in the Miami Valley still isn't quite sure just what kind of team he has thanks to the lost 2020 season. "The kids are working hard. We've just got to get better.
"I keep telling them we're going to have to pick it up. You have to start playing your best baseball. Sometimes I think they're happy with this. To me, I just don't know if we're good enough right now. … We had a year off so it was really a hard year to make cuts and pick guys. We have a couple guys who it would have helped them with a junior varsity year (in 2020)."
Greenville coach Eric Blumenstock can relate. Two of his players had varsity at bats coming into this season.
"Lot of learning," said Blumenstock of his team, which dropped to 3-9 overall and 1-8 MVL. "The seniors were sophomores the last time we were out here. Just keep working hard."
On Friday, sophomore Ricky Heidrich provided the big hit with his two-out, two run double in the fifth inning that scored junior Seth Delk (walk) and Honeyman (single).
Junior starter Alex Kolb allowed seven hits in five innings. He struck out six and walked three.
"I think we played with them but I ran out of pitching," said Blumenstock, adding a rainout on Monday, an extra-inning game Tuesday and a game on Wednesday put stress on his rotation. "Kolby did a nice job. He just ran out of gas after a while. It's tough with our league schedule. … If you get rain it kind of screws everything up."
As for Tipp, the Red Devils found themselves alone atop the MVL. Troy helped make that happen with a 7-6 victory over previously undefeated Butler.
Tipp and Butler don't meet until May 4 and May 7. That gives the Red Devils time to hit their stride.
"I feel like we can definitely hit the ball harder," Baileys said. "I feel we're doing a good job as a team keeping each other up. I think our team chemistry is really high this year. I think that's going to carry us through the hard games. I think we're kind of in a slump but I think we'll get out of it. … We've got to take these games and learn from them."
And if there's a coach who knows how to help them get there, it's someone like Cahill.
Since 1986 he's helped put 70 players on college teams. He's also coached three players drafted by major league baseball … Mark Richards (selected by the California Angels in the 12th round in 1996), Matt Bashore (selected by the Minnesota Twins in the first round, No. 46 overall, in 2009) and Ross Vagedes (selected by the Chicago Cubs in the 35th round in 2008). A fourth player, Chris Peters, signed a free-agent contract after the draft with the Toronto Blue Jays in 2011.
His teams have won all 20 of the Red Devils' baseball conference titles, 16 of their 17 sectional titles, eight of nine district titles and one of two regional finalist appearances.
"Every day to me … I grew up with baseball since I was 2-year old and my dad taking me to games," Cahill said. "That's all we did when I was a kid. Heck, I knew what I wanted to do. I wanted to be a teacher and a coach. Luckily I fell into this job. We've built something nice."