It all happened so fast, with Sean Powell coaching Botkins from relative anonymity to a state championship in just three seasons, and now it transitions quickly to his exit for the head coaching job at Lima Bath.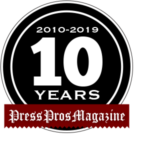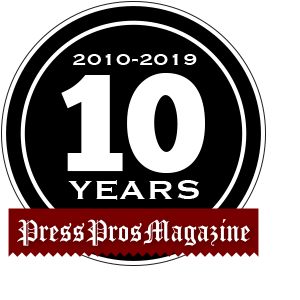 The moment Sean Powell has frozen in his mind is exactly what you'd expect as his indelible takeaway from three storybook seasons as head boys basketball coach at Botkins.
"I'll never forget when I lifted that trophy and all my players were right behind me," Powell said of the post-game celebration in Dayton Arena after the Trojans' Division IV state championship victory. "Every Botkins person in the crowd had their arms up and was screaming as loud as me."
Sometimes, that question elicits the memory of a locker room dust-up or a practice collision of wills or some other my-way-or-the-highway confrontation when a team sheds its stubborn rebellion and finally embraces the well-intentioned demands of its coach.
Powell can't conjure any of those sort of stiff-necked obstacles that confronted Norman Dale with the fictional Hickory Huskers in the movie, Hoosiers.
That's because the script that sent Powell into the Shelby County League left all the rancor and back-stabbing on the cutting room floor and featured only the fantasy of a quick makeover and the first state championship in school history.
It doesn't get much better than upsetting heavily-favored Richmond Heights in the state semifinals, then jumping to a 16-0 lead in the title game against Columbus Grove, only to withstand a comeback within two points twice.
Oh, wait…yes it does.
Powell's son, Jayden Priddy-Powell helped carry the Trojans to those wins with team-high totals of 19 and 27 points, respectively.
Unfortunately, the epilogue to that thrill ride includes Powell's exit.
He's leaving Botkins — and a loaded roster with hopes of repeating — to become the head coach at Bath High School in Lima, where Powell lives and works at Ford Motor Company, as he has throughout his tenure with the Trojans.
It's not the commute — roughly 20 minutes each way — or the promise of a better team next season, given that Botkins hammered Bath by 29 points this past January.
It's that after living one dream with the Trojans, Powell feels compelled to chase another by returning to his home town as a head coach in the Western Buckeye League.
"To get back here was always something that was in the back of my mind," said Powell, who scored over 1,000 points in his career at Lima Shawnee. "I didn't know it would happen this soon, or at all.
"With how Lima is, there are so many coaches that have had success at their school. I probably wouldn't see another school open up for awhile, so it was either now or probably never. It was an opportunity I felt like I had to explore."
Bath, which went 12-13 last season, probably fell over when Powell's resume landed in its inbox.
"I definitely wanted to stay at Botkins for a couple more years, and definitely one more year," Powell said. "I have close relationships with a couple of the players on the team now. To break that, it's tough."
Second-team All-Ohio center Jacob Pleiman is one of those players, and their bond was evident in the aftermath of the Trojans' title win.
"He always told me something special was on the way here," the 6-6 Pleiman said. "He told me as long as I'd buy in, and keep everyone else buying in, we could achieve something special."
They certainly did that, improving from 11-12 Powell's first season when he took his lumps with Pleiman and Jameson Meyer playing as freshmen and Priddy-Powell and Zane Paul playing as sophomores.
Looking back, Powell realizes the Trojans were also inexperienced somewhere else.
"I thought I'd come into the Shelby County League, run it up and down, score 100 points each night and go undefeated," he said. "I wouldn't be leaving Botkins and have the opportunity to go to Bath if it wasn't for those coaches in that league. I guess you could say they bent me over their leg and spanked me a little bit that first year."
An 18-7 season in 2020 ended with a COVID-cancelled tournament, setting the stage for Botkins' 27-3 finish this past March.
Pleiman and his brother, Carter, will return next season. They combined for 27 points and 14 rebounds in the state final.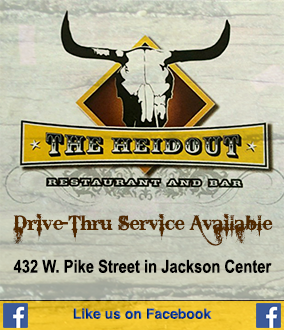 Meyer, whose three-point accuracy figured prominently in the regional and state semifinals, also returns.
Powell won't be taking any assistants with him to Bath, but jayvee coach Andrew Davis is moving to Michigan and freshman coach Chad Bergman will be returning to school full-time, so there's no likely ascension from the staff to the top job.
That, though, is a question for resolution another day, as it hasn't even been a month since the Trojans made school history with their title on March 21.
Powell stood in the hallway of UD Arena then and expressed a longing for the next 30 days to pass quickly so he could get back in the gym with his team, not knowing he would be introducing himself to a new team when that day arrived.
"I sure never anticipated this then," he said. "It's hard saying goodbye, because the last three years were really special. There were things people told me before I got there to watch out for…this and that, parents, whatever, but the people in Botkins were nothing but pure class to me.
"Whoever gets that job next year will be a really lucky guy. But that moment where we celebrated winning a state title, that's something I will never forget. For the rest of my life, I will share that with the Botkins community."
Bruce Hooley is a former sports editor of the Troy Daily News. He hosts the We Tackle Life podcast on iTunes and GooglePlay and posts faith-related content on his YouTube channel.