Not many people thought the receiver would return for another Scarlet-Gray spring game after catching 50 passes for 729 yards and seven touchdowns in only seven games in 2020.
Columbus – The final Zoom news conference with receivers going into Ohio State's Scarlet-Gray spring game was about what reporters expected way back to the days after a loss against Alabama in the national championship game in January.
Which players would the sports information department bring in?
Of course, Garrett Wilson would be present and accounted for. The junior-to-be is a star on a national platform.
Up next had to be rising sophomore Jaxon Smith-Njigba and rising junior Jameson Williams.
They sat behind the camera Thursday in the lobby of the Woody Hayes Athletic Center because they are expected to be key contributors.
All three will show their stuff at noon Saturday at Ohio Stadium. The game will be broadcast on the Big Ten Network.
Not many, though, thought Chris Olave would pass up putting his name in the NFL draft and return. He put up gaga numbers during the team's drive to a fourth straight Big Ten championship and a second straight appearance in the College Football Playoff.
Todd McShay of ESPN talked about it on a podcast.
"I was a little bit surprised that Olave decided to return," he said. "I know he didn't have his best game in the national championship game, but he had a great season and he has been a really consistent, good player. Plus, you know you're losing your quarterback and I know they've got the next one up at Oho State – they always do – but to see Olave not on that list was surprising to me."
Whether it was through the NFL scouting grapevine, his coaches or both sources giving him critiques, Olave went into the weight room to put more oomph into his 6-foot-1, 190-pound body and worked on running better routes and becoming a better blocker.
"I want to turn into a complete receiver and try to be NFL ready Week 1 when I do go,'' he said.
How much can he improve on 50 catches for 729 yards and seven touchdowns, including two against Clemson in a 49-28 beatdown in a CFP semifinal?
The first score against the Tigers came in the second quarter on a 9-yard route and the second was a 56-yard slug to the belly that made the score 42-21 in the third.
In 2019, Olave caught 49 passes for 849 yards and 12 touchdowns.
"There are a lot of reasons why I came back,'' he said. "I got a lot stronger in the weight room and gained strength. That's one of the flaws I had in my game last year. I wanted to come back and work with coach Mick (strength coach Mickey Marotti) and compete another year with Garrett and Jameson in the off-season. I feel like I can get better and better myself as a person. And coach (Brian) Hartline is one of the best (receivers) coaches in the country.''
Also, Olave wants to match two older brothers by getting his degree.
NFL personnel got a long look at Olave during the Buckeyes Pro Day when quarterback Justin Fields was the center of attention.
Olave said he wanted his former teammate and friend "to look good.''
What will be vastly different in 2021 is that rising sophomores in JC Stroud and Jack Miller or true freshman Kyle McCord will be the team's quarterback.
All the receivers are back, the offensive line might be two-deep at each of the five positions and tight end is in the great hands of Jeremy Ruckert.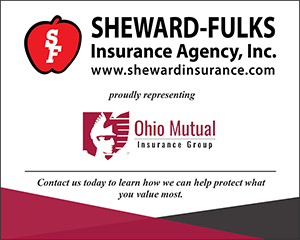 But Stroud, Miller and McCord are untested.
This is like a trust fall for Olave. He called most of the receivers on the roster and told them about his decision to return to Ohio State before making it public.
"I believe in the quarterbacks and I believe in coach Day,'' he said. "I believe in the program.''
Coaches and players have not gone into any detail regarding the quarterbacks, and Olave followed the team's script.
"They are all good in their own way,'' he said. "I believe coach Day is going to make the best decision. He's one of the best coaches in the country. As a receiver, we try to make it easier for the quarterbacks. We're trying to get open for them and try to communicate with them at all times.''
It's difficult to get much out of Olave. He's as humble during interviews as he is on the field.
He did, however, correct a reporter when told that he was "the old guy'' in the receivers room.
"When people refer to me as an old guy, I don't feel old at all,'' Olave said. "I won't turn 21 until late June.''
It's a crowded position after Olave, Wilson, Williams and Njigba with rising sophomore Julian Fleming and true freshmen Marvin Harrison Jr. and Emeka Egbuka trying to work their way up the depth chart.
Egbuka was the No. 8 ranked player in the nation regardless of position coming out of high school and Harrison was the top-ranked player in Pennsylvania. His father was elected to the Pro Football Hall of Fame in 2016.
Olave has been impressed by both.
"Marvin Harrison is real,'' he said. He's a route runner, technician – all of that. He's a deep threat. He's a real good receiver. I hope you guys get to see that on Saturday. They work so hard. They keep their heads down and don't say much. Those are the type of guys you want. They are going to be really good in the future.''
Hartline had a lot of nice things to say about two other receivers.
On Njigba: "Jaxon has done a great job spring-wise. He knows he might have had a little dip in the middle of the spring, but he kind of started out hot, needed to have a day to catch his breath and has been on fire ever since. He might be our best blocker in the room. His blocking at the perimeter, his desire, his physicality is much needed in the room and he's probably the best one at it. He's a pleasure to coach.''
On Fleming: "Julian is one of a multiple group of guys who have been robbed of crucial development time. Obviously, he has been going through some things since high school that medically needed to be cleared up. He got it cleared up, but it was pretty intensive. The kid is one of the toughest kids that I have been around to operate at the level he has operated at with a linebacker's strap on his shoulder to help protect that thing and try to execute at a high level. His size and speed combination probably are like I've never seen in college football.''
Hartline said Fleming "has been operating at 75 percent for the last couple of years.''