A fiasco sixth inning in which Maryland batted around and scored seven times sent the Buckeyes to their third consecutive loss in the series opener with the Terrapins.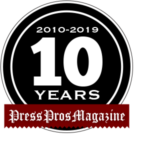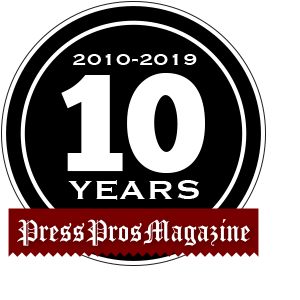 College Park, MD – You can't call it an inexplicable loss, one you can't explain…because the Maryland Terrapins (11-12) are a good baseball team, one that's now taken two of the three games played against the Ohio State Buckeyes this season.
But the manner in which they did it – the manner in which the Buckeyes lost Friday night…7 runs on three hits, a pair of walks, a hit batsman and a passed ball in the sixth inning, with heretofore red-hot reliever Patrick Murphy on the mound – was, in a word, inexplicable.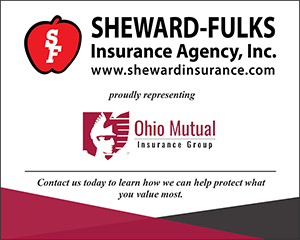 It took a 2-2 tie to a 9-2 deficit, took the steam out of the Buckeyes, and negated a gritty starting effort by junior righthander Garrett Burhenn, who gave them 5.2 innings of two-hit baseball.
And it all came undone in a matter of the five batters faced by Murphy while seeking the final out in the sixth inning!
It got to be 2-2 this way.
The Buckeyes scored first in the top of the second off Maryland starter Sean Burke when first baseman Conner Pohl 'poled' a mammoth shot out of the ballpark to right field for his sixth home run of the season – a ball that landed about a hundred feet beyond the fence.
But while that was fortifying, Maryland came back in the bottom of the second to score on a two-out double to drive in the tying run.
The terps took a 2-1 lead in the fourth when Bubba Alleyne walked on four straight pitches, stole second, and eventually scored on a throwing error on a ground ball to Buckeye shortstop Zach Dezenzo.
In the fifth catcher Brent Todys lined a one-out double to right-center and advanced to third base on a wild pitch by Burke.  The number nine hitter, Nick Erwin, then executed a safety squeeze perfectly, scoring Todys from third base with the tying run…2-2.
Garrett Burhenn was not as sharp as he can be, or had been in his three previous starts.  He pitched from behind for a majority of his time Friday, putting himself in jeopardy with six 2-0 counts and three 3-0 counts to Maryland hitters.
But he was at his 'competitive' best, wriggling out of harm's way and settling into a pattern that saw him retire the Terps in order in the bottom of the fifth inning as he neared 90 pitches for the game.
But in the sixth he gave up a lead-off single and a wild pitch before recording a pair of outs on ground balls to third baseman Nick Erwin and shortstop Zach Dezenzo.  He then walked Terps shortstop Ben Cowles to put runners on first and third with two outs.  Greg Beals decided that he'd done enough.
"Garrett was at 90 pitches, we liked the matchup with the left-handed hitter (Tucker Flint) coming up, and Patrick Murphy has been lights out."
Murphy came on to face the Maryland left fielder.  But a passed ball by Todys allowed the lead run to score from third base.  Then Murphy walked Flint, and then second baseman Tommy Gardiner to load the bases.  Catcher Justin Vogt came to the plate and Murphy hit him with a pitch to force in another run to make the score 4-2, and load the bases. Back now to the top of the order, centerfielder Bubba Alleyne lined a double down the left field line to clear the bases…7-2…and a subsequent passed ball (again) allowed Alleyne to score.
Beals took out Murphy and brought in Joe Gahm, who gave up a flair double to right field to score another run, and by the time Gahm got the final out the Buckeyes were down, 9-2.  Maryland scored seven runs on three hits, a pair of walks, a hit batsman, two passed balls, and an error.
"It was a total outlier from his (Murphy's) time here at Ohio State,"  said Beals.  "I made the decision to go to Murph on the matchup because the stats justified it, I thought it was the proper move, but it didn't work out.
"It's never a no-brainer when you take out your Friday night starter, but Garrett had pitched in some stress, his pitch count was up over 90, and I just thought the matchup was good with Patrick Murphy."
Maryland would add a run in the eighth, and the Buckeyes took advantage of a pair of leadoff walks in the ninth when Mitchell Okuley cracked his sixth home run of the season to right-center field, cutting the deficit to 10-6.  But it was too little, and too late, and OSU limped out of Bob Smith Stadium with their third loss in a row, falling now to 13-10 on the season and into fifth place, a game behind Iowa.
Offensively, they continued to struggle – 6 runs on 5 hits.  They hit three home runs Friday, and Brent Todys had his best slugging game of the season with a homer and a double…but from their top six hitters in the order, the Buckeyes were just 3 for 25 in the game, and left 6 runners on base.
It makes Saturday's second game of the series an important opportunity to get back to where they were just a week ago after winning the opening game against Michigan in Ann Arbor.
"Garrett Burhenn gave us a chance to win tonight,"  added Beals.  "And unfortunately he walks away from that game with a loss.  But he challenged hitters, he trusted his stuff, and he used his fastball to advantage.  And again, all of our pitchers need to have confidence in their ability to challenge hitters.  They don't have to be that fine and try to make the perfect pitch.
"Offensively, we need to string some hits together.  They scored seven runs with two outs in the sixth, and we need to do some of that, too.  We had some situational opportunities and we didn't cash in.  Tomorrow's huge now, and we've got to get back – that's what we talked about after the game – get back into competitive confidence, play to win, and quit battling ourselves and battle the opponent."
Seth Lonsway gets the start on Saturday, seeking to get back some of his own competitive confidence, following last Saturday's 7-0 loss to Michigan.
Maryland will counter with sophomore right-hander Nick Dean.
Notes:
Baseball is a numbers game, and with Brent Todys' two-hit night he raised his average to .230 for the season.  Zach Dezenzo went 1 for 5 (.287), while freshman Kade Kern (.318) and Scottie Seymour (.333) are still the only Buckeyes hitting over the .300 mark.
Starter Garrett Burhenn saw his record even at 2-2, but Friday's outing marked his fourth consecutive competitive start.
Freshman Trent Jones made his second appearance of the season in relief, and looked good doing it.  He pitched 1.1 innings to close out the game, giving up just a hit in the ninth.  Small sample size, yes, but he threw the ball well.