Fans will return to Ohio Stadium on Saturday, but the announcement they await on Ohio State's starting quarterback for the fall likely won't come in the aftermath of the the Scarlet and Gray game.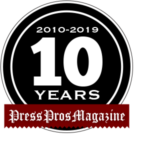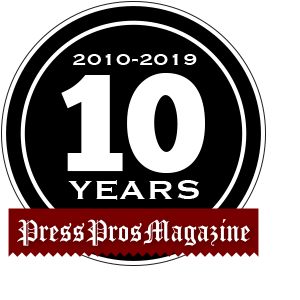 There was no Ohio State spring football game last April because of COVID-19 and all we feared could happen.
COVID remains a year later, and yet the game will return on Saturday amid the lurking fear of another fate some will view as proportionally threatening to their overall well-being.
What if OSU coach Ryan Day picks the wrong quarterback?
Sure, that's an exaggerated comparison, but for those who long ago chose not to live gripped in the clutches of impending viral doom and instead long for a return to the trivial enjoyments they prioritized in their daily pursuit of pre-pandemic joy, Ohio State football matters.
And nothing matters more to the prospect of the Buckeyes pursuing a national championship this fall than Day choosing wisely between sophomores C.J. Stroud and Jack Miller or freshman Kyle McCord.
So, if Governor Mike DeWine or Columbus Mayor Andrew Ginther don't intrude — and with Franklin County trending purple this week that's always a possibility — a limited crowd of 19,000 interested partisans will file into Ohio Stadium to get a look-see at the suitors for Justin Fields' vacated position.
The Big Ten Network will televise it at noon, and no doubt reap Neilsen ratings higher than anything else it shows all weekend.
Or all month.
Or maybe all spring and summer.
Such is the obsession with Ohio State football and the import of the choice Day will make to man the most consequential and challenging position to play in all of team sports.
Quarterback, to borrow a term from baseball superstar Reggie Jackson, is, "the straw that stirs the drink."
It's quite likely Stroud, Miller or McCord will take the field as the starter on Thursday, Sept. 2 at Minnesota — provided, of course, Minneapolis hasn't burned to the ground by then — and be the least-proven player in the OSU lineup.
Everyone else who starts that night will likely have a longer resume of past playing time than the relatively few mop-up snaps Stroud and Miller received last season, or McCord, who was still in high school.
At other schools, such inexperience would eliminate the chance of winning the league, let alone the national championship, but Ohio State is more loaded than Otis Campbell on the streets of Mayberry on a Saturday night.
Such is the abundance of talent Day has recruited and such is its development under his accomplished staff in the still lingering fresh air of Urban Meyer's exit to retirement and the Jacksonville Jaguars.
Day was the perfect coach to succeed Meyer, who never misrepresented his intention to make every day a proving ground for every player.
That worked splendidly, of course, but its shelf life waned slightly the longer that mentality endured. It's notable that Meyer won the national title in his third year at OSU, and had better teams than that one later in his tenure, but never again won the top prize.
Day's ascent released that pressure valve and turned the OSU practice facility from a Darwinian experiment in survival of the fittest to a thriving environment where accountability and competition still rages, but from a different motivational wellspring.
"If I saw Coach Meyer coming down the hall, I'd turn and walk the other direction," a former player said on the condition of anonymity. "When I saw Coach Day coming down the hall, I'd run toward him and chest bump him."
Once all the ex-Meyer players filter out of the program — those steeped in how it was, who still play hard out of appreciation for not having their manhood routinely questioned — Day may have to crack the whip harder to instill the healthy fear that Meyer's mere presence and persona clearly communicated.
But right now, Day's most immediate priority is picking the right quarterback to steward the smorgasbord of elite skill around him.
It's possible the choice really won't matter that much if there's only a hair dividing the difference between the talents of Stroud, Miller and McCord.
Maybe the only way for Day to err is to not choose, and not to commit, at all.
Many a coach has tried the balancing act of playing two equally-talented quarterbacks relatively equal snaps, and almost every one of those experiments has proven that those who think they have two capable quarterbacks often discover at the worst possible time that they really don't have even one. 
Still, Day will almost certainly choose indecision over decisiveness on Saturday after he watches all three operate the Buckeyes' offense, because to marry any one of the candidates to the starting position right now is to invite divorce with the other two.
The NCAA's approved one-time immediate eligibility waiver extended to all Division I athletes on Wednesday made that even more certain than it was before.
So Miller could play like Patrick Mahomes, and Stroud and McCord could appear the long-long brothers of Joe Bauserman or Austin Moherman — there's a reason you don't remember them — and Day will still say something like this:
"I thought all three of them looked good at times and all three of them made some mistakes they'll need to get corrected. I really can't tell a lot until I look at the tape. So we'll do that and then we'll make a plan for them to continue to develop this summer. How each one of them handles the summer will be really important, and then we'll get back on the field in the fall and see how they've progressed."
Consider his pronouncement the football version of getting a vaccine and yet continuing to wear a mask, or maybe two, while washing your hands and staying socially distant.
After all, you can't be too careful right now, and neither can Ryan Day.
Bruce Hooley is a former sports editor of the Troy Daily News. He hosts the We Tackle Life podcast on iTunes and GooglePlay and posts faith-oriented content on his YouTube channel.