Already 10-1 and just shy of the midpoint of their season, the Butler Aviators are again rumbling like a team armed to make a deep tournament run.  Question is…is there anyone in the Miami Valley League between now and then that can beat them?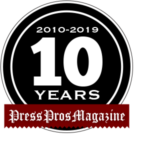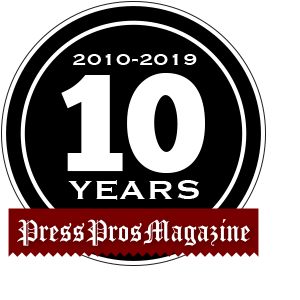 Sidney, OH – Here's how Trent Dues' 2021 Butler Aviators addressed the 8-3 Sidney Yellow Jackets Tuesday night.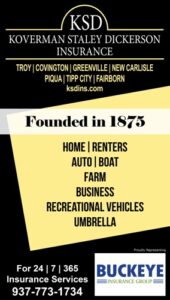 In the top of the first pitcher Quenton Hall led off with a line drive single to center, stole second, then two more singles, two more steals, and by the time Sidney lefthander Gavin Roberts retired the third out he was down 3-0 and had thrown 20 pitches.
To the CliffNotes version of this story…Butler added a run in the third, three in the fourth and tacked on three more in the sixth and seventh innings to wrap up a tidy 10-0 win.  10 runs, 12 hits, and no errors.
Just as impressively, Quenton Hall pitched the first 4.2 innings, allowing 1 hit, striking out seven, and looked for all the world like he could have pitched until Memorial Day.
He throws what they call 'easy gas' – effortlessly touching 84-86 miles per hour, mixing in an effective breaking pitch, and was in total control of the entire 14 outs he retired.
"I could have gone longer…I would have liked to have gone longer,"  he smiled afterwards.  "I think I've pitched 16 innings this spring and in a game like today everything was working for me.  I hate to see the coach walking out there to get me because I know I'm done.  We've been run-ruling teams so we're not even playing the full seven innings.
"But we have some tough games coming up, so hopefully that will extend me a little bit longer."
Hall is an interesting study.  A senior, he's committed to pitch next year for Eastern Kentucky University.  But of local interest, he's the younger brother of former Troy Trojan, and UD basketball star, Brooks Hall.  A tall lefthander, there's not a lot of effort in his delivery and the ball just pops on unsuspecting hitters.  But the reason EKU made him a Colonel is because with his frame and future physical maturity.   He's hardly touched his potential.
"I just try to get a percent or so better each day,"  he claims. "It was good that I had everything working today, but I still have goals I'd like to reach."
And why EKU?
"Closer to home was a big reason,"  he adds.  "And the coaching staff.  The way they recruited me, I loved what they had to offer.  I couldn't pass it up."
If this all sounds like your typical Trent Dues Aviator team, it probably is.  One observer recently said that compared to the day-to-day competition the 20-'21 Aviators look like a college team – fundamentally sound, aggressive at the plate and on the bases, and strong pitching.  Freshman Jordan Taylor took over for Hall to retire the final out in the fifth, then pitched a scoreless sixth and seventh, facing one batter over the limit, striking out three.
"And he's just a freshman," smiled Dues.
He's been there a long time, had more great players and college prospects than you can list, and Dues is as pleased with this group as any he's had lately – to answer the question:  How could are the Aviators?
"I'm happy with this team.  We're playing good baseball,"  he says.  "Now we have some good teams coming up – Troy on Friday and then on Monday.  And then Tipp's lurking around the corner, so I'm happy.  We've got eleven seniors and that really helps.  And yes, we've got some arms.  Quenton could have gone farther today, but understands why.
"We've got Troy Friday and again on Monday, so we want to have everyone available,"  he said with an almost-wink.  "More than likely they'll see him."
He's sandbagged enough in the past that no one takes it seriously if he expresses any doubts for the present.  Up and down his lineup, with Kaden Echeman, Mike Masters, Boston Smith, Evan Ables and the depth to substitute, Dues' team again has the tangibles of a #1 seed.
"But the eleven seniors this year, including Quenton, that really means a lot,"  says Dues.  "That additional year means that you have some young 'men', rather than some older boys."
And so the question…is there anyone in the MVL that can stop them?  For interest sake we'd all like to know.
Like the man said, Troy gets first crack…on Friday.