This is the final week of spring football, but the head coach always worries about catching up after the players missed so much time in 2020 because of COVID-19 precautions.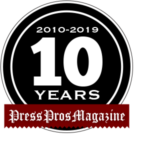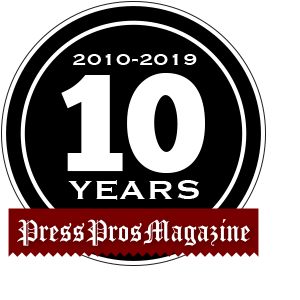 Columbus – There is no fan following in the United States that gets excited about practice football more than those backing Ohio State.
Some Buckeye nuts can tell you where Chris Olave played in high school and maybe even the first names of his parents.
Who's the back-up center?
The hard-core people would know.
So, coach Ryan Day is pumped up that the governor's office is permitting the athletic department to allow 19,180 people into Ohio Stadium on Saturday for the Scarlet-Gray scrimmage.
Last year, there was no spring game and the healthy attendance that it brings. Regular season came and the Buckeyes ran on and off the field to the sound of pumped in crowd noise and no marching band.
There was no Michigan game, for crying out loud.
"We had to adjust to having no fans, and now we have to adjust to having fans again,'' Day said Monday during a Zoom conference call. "It's fun. Thank goodness we're going to be able to have fans in the stands. We're looking forward to having our guys playing in front of a crowd and have some normalcy here. We're hoping we can get a packed house when Oregon comes here (for the home opener) because that's a huge deal for us. That's a huge advantage. I know our guys love it because they are all show-offs. That's what I call them.''
How much actual blocking and tackling they will really see will be determined by the coaching staff by mid-week.
"I think the plan right now – and a lot of it has to do with injuries and guys getting sick – the idea is to break up the team and go Scarlet and Gray at least for a half of football,'' Day said. "Whether we tackle of not is to be determined. We'll decided on that in mid-week. But at the very least we'll do a thud (contact, but no takedowns). Then maybe in the second half we'll go to a controlled scrimmage atmosphere.''
Day runs a small army on to the field every day, but the herd has been thinned with players sitting out in recovering from off-season surgery and those who are nicked up during these practices.
For instance, cornerbacks Sevyn Banks and Cameron, linebacker Dallas Gant, defensive tackle Haskell Garrett and center Harry Miller will not play Saturday.
Tailback Master Teague has been fighting injuries.
It's not certain what the university and athletic department will do with safety Marcus Hooker after he pleaded guilty to driving under the influence a second time.
What everyone wants to see is how far redshirt freshman quarterbacks JC Stroud and Jack Miller and true freshman Kyle McCord have come.
Stroud and Miller each got a handful of snaps in 2020.
The media has received glimpses of three practices, and Day has cautioned that just because, say, Stroud leads the first team doesn't mean he has a leg up on the other two.
"We've been rolling that,'' he said. "Guys have had good days and not-too-good days. Guys have had good reps and not-too-good reps, and that's what happens when you have young quarterbacks. They need a million reps. The minute you think one guy is taking a step forward he does something foolish. Somebody else will make a play and they're coming on and it flips the other way. That's expected. You know that going in. They are not trying to force the action. They are not trying to win the job every day, and that's huge. There has been good progress there, but a long way to go.''
Reporters spotted Dawand Jones working at right tackle with Nicholas Petit-Frere sitting out with a slight injury.
Day was asked why Paris Johnson Jr., a natural tackle, was not shifted from right guard to tackle.
But what the media has not seen is offensive linemen hopping from position to position to create versatility in case of injury.
Last season, little known subs Matthew Jones and Dawand Jones were forced to play guard when starters went out because of COVID-19 precautions. They had practiced at every spot on the line and were ready when called.
"We move guys around all the time,'' Day said. "Paris is doing a great job at guard, but at any point we can move him as well. Dawand has played some guard. We'll keep moving and shaking. What we do one day will change the next because the versatility is a huge value for us. So, we kind of interchange those guys. It's just something that (offensive line coach Greg Studwara) will kind of mix and match as the spring goes on to get those guys some reps because you never know where those guys will be. We kind of like the fact that Paris is making great progress at guard.''
Teams are limited to 15 practices and Day said the coaches would love another 15 because of all the time missed with 12 spring practices being canceled last spring, the pre-season being cut short and there being little to no bowl practice.
"Some guys are bumped and bruised and this is where you get better (by pushing yourself to the limit),'' he said.
Freshmen defensive lineman Jack Sawyer of Pickerington North, receiver Marvin Harrison Jr. and running back Treyveon Henderson have had the black stripes removed from their helmets as a sign that they are ahead of the game in their development. In essence, they have earned their scarlet, gray and white stripes.
Harrison has been running right behind stars Olave and Garrett Wilson.
What has Day seen from him?
"A lot of discipline, excellent attention to detail with his routes, somebody who cares a lot,'' he said of Harrison. "He's in here after hours, he's in here early in the morning, he takes a lot of pride in his work, and he's making plays. He's a freshman who has a long way to go, but early impressions have been excellent.''
Henderson is a prized recruit along the lines of Ezekiel Elliott and JK Dobbins.
"Still really young,'' Day said of Henderson. "(Didn't play) last year. Hasn't played football in a while. He has done a good job. He has had a good attitude. He has had a good work ethic. He has done everything right so far. He still has to play more and learn every day. He needs a million reps. I think he's going to have a bright future here. He has flashed at times here. I'm excited to see what he looks like during the spring game.''
In almost the same breath, Day said Olave and Wilson also have a long way to go with the finer points of the game.
Say that again?
Olave could have entered his name in the NFL draft and Wilson, a junior to be, is his equal in talent and production.
"There's a lot of work to be done,'' Day said of both. "Playing on edge is more physical and paying attention to route running, finishing, finishing plays with the ball (are important). . . . there's spacing on routes in zone. There are a lot of areas – blocking. There's a lot to work on. Those are two guys who have played a lot of football here, but still a lot of improvement in different areas (is needed). Across the board during the spring, we want to get better fundamentally and technique-wise. There's nobody who's above getting better in those areas. We'll just keep challenging them to get better.''
The staff will begin Phase 2 during the final week of practice. Until now, the focus has been on technique and fundamentals in making up for time lost.
"We want to get more into some situational things and start to get these guys reps and callous them up and toughen them up and really get them to get a feel for the game,'' Day said. "Diagnose plays on defense, get the right fits on offense, those types of things. Where are we at? I don't know in that process. That's a question that keeps you up at night.''